Learn how to conduct internal and external analysis before establishing new academic programs at your institution.
Developing new academic programs is an important part of growing enrollments, maintaining relevancy in the curriculum, and differentiating the institution. But too often proposals lack rigor, are too ambitious or too expensive, or take too traditional an approach.
Learn the art and science of growing academic programs in a way that maximizes your institution's chance of success. You will walk through a set of criteria to consider when deciding whether to move forward with a new academic program or initiative. With the help our expert speakers, you will consider ways to start small, think creatively, and build programs organically. We will dive deep into how you can assess a potential program's:
Fit with your institutional mission and goals
Operational feasibility given your capacity and resources
Prospective student enrollment
Internal support to get it up and running
Profitability and impact resulting from failure
Bring Your Academic Planning Team
Developing a new degree program or curricula involves many stakeholders. Because of this, we encourage you to bring your program planning team that consists of provosts, deans, department chairs, operational or resource management administrators, registrars, and institutional researchers. Whether you are planning to develop a new online, blended / hybrid, or face-to-face program, this conference will help you to effectively plan a program.
Bring your team and save!
CPE Credits Available
Recommended CPE Credits: 15.5
Program Field of Study: Specialized Knowledge
Delivery Method: Group-Live
Prerequisites: None
Program Level: Basic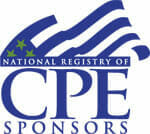 Day One
12:30 - 6:00 p.m.
Your registration fee includes full access to all conference sessions and materials, access to the networking reception on Monday, breakfast and lunch on Tuesday, and breakfast on Wednesday, as well as refreshments and snacks throughout the conference.
Setting the Stage for Change in New Academic Program Development
This hour will consider such questions as: What are the current trends and disruptive forces that are impacting higher education today? What forces are particularly impactful for your campus? How might your current context and challenges inform your academic program mix and the decisions you make about new programs?
---
Creating an Appetite for Innovation on Your Campus
Innovation is not easy within any context. Traditional modes of operation and decision-making create real barriers. In this session, you will learn some effective strategies for creating an innovative supportive campus environment. Specifically, our expert presenter will address:
Creating an urgency for innovation and change
Overcoming barriers that often get in the way of effective change efforts
Looking outward for innovative inspiration and best practices
---
Working Session – Identifying Your Key Barriers to Change
You will have an opportunity to apply what you have learned as you work with others to identify your key barriers to change on your campus. You will begin to identify what factors will get in the way or impede your ability to bring new academic programs forward.
---
Market Research to Identify Opportunities for New Academic Programs
Inspiration for new academic programs is readily available—if you know where to look. We will address:
Utilizing primary and secondary market research to identify potential program demand
Key market research resources that every provost and academic administrator should have at their fingertips
Strategies for assessing the need and existing competition for new academic program possibilities
---
Networking Reception
This informal reception is your chance to decompress, have some refreshments on us, and expand your network of connections. Our programs are intentionally designed for smaller groups, so this is a great time to catch-up with attendees and speakers whom you may not have connected with yet.
---
Day Two
8:00 a.m. - 5:00 p.m.
Key Workforce Trends and Implications for Academic Program Planning
Your presenter will review the most critical national and international workforce trends and the potential impact for higher education. These trends will be looked at both to surface programs that are both immediately viable and to identify those that are emerging and represent areas of future potential. Specific questions to be addressed:
What are the demographics of today's college student?
What will the world of work look like in 2025?
What are the fastest growing occupations and what educational demand does this create?
Which occupations are in decline?
What are new educational delivery models that might be considered in response to these trends?
What does all this mean for higher education?
---
The Art and Science of New Academic Program Development
Following on this presenter's previous sessions, you will be introduced to a process for developing, vetting, and operationalizing new academic programs. Time for Q&A will be included. Specific topics to be addressed include:
Essential elements and considerations for developing new academic programs
Important factors to consider in assessing risk and opportunity with new program possibilities
Principles for operationalizing new programs
Considerations for scaling and managing capacity
---
Accreditation/Re-Accreditation and State Authorization
Accreditation can be both an enabler and a hindrance to creative approaches so it's important to think through these implications as early as possible. In this session we'll develop a working list of issues that need to be address regarding accreditation, state authorization, and changes to your campus mission including:
What are the accreditation implications of new programs?
How and when do you bring accreditors into your process when thinking about something creative or non-traditional?
How can past issues/concerns with your accreditor impact the process of developing new programs?
How can the format of the program impact accreditation considerations?
How do you determine the value of specialized accreditation?
---
Infrastructure and Resource Planning to Support New Academic Programs
Bringing on new academic programs requires thinking through a host of infrastructure and resource issues. Where will the resources come from to fund these changes? How will your new programs affect space utilization and technological requirements? Did market research indicate a sufficient market to produce the needed revenue? Can the staffing changes be phased in, or are they necessary up front to operate the proposed new academic program? Have you taken the following into consideration:
Faculty needed to support a new academic program
Faculty reductions for program cuts or elimination
Staff needed to move into a new strategic direction
Budgeting for human capital to accomplish strategic change
Classrooms and technology capacity
Adequate parking
A need for a current facilities utilization analysis
Determining the need for new facilities
---
Working Session: Developing Feasibility Plan
You will continue the work you started in the previous working session and begin developing a feasibility plan for one program idea for your campus. You will have opportunity to review issues covered by presenters as they may impact the potential for success for your program.
---
Day Three
8:30 a.m. - 12:15 p.m.
Creating a Marketing Plan for your New Program
Unfortunately, "if you build it, they will come" isn't a bankable strategy. Even the best designed new program can fail if a viable marketing plan isn't well crafted and effectively executed. Our expert will discuss what it takes to successfully market a new program and sustain one's market position over time. The speaker will address:
Building a comprehensive new program marketing plan
Budgeting for marketing and recruitment efforts
Staffing options for program recruitment and marketing
Assessing the effectiveness of your marketing efforts
Using market research to determine program viability
Measuring demand for your new academic program
---
Financial Budgeting and Modeling
New programs that are not integrated into the campus's five-year budgeting process and properly resourced will likely flounder or never get off the ground. Tough decisions are often required to trim funding of less profitable academic programs to be able to expand programs that will improve the institution's bottom line. This final hour will focus on:
Tying your strategic planning and new program development to a five-year budget
Directly linking the planning process to the budget
Identifying program reductions and program growth opportunities to keep the budget in balance

Speakers
Bob Atkins
CEO and Founder
Gray Associates
Bob has worked with all of Gray's education clients, consulting Presidents, CEOs, and CMOs on business strategy, pricing, location selection, and program strategy and is an expert in business strategy, marketing, sales and high-tech distribution channels.
DeWayne Frazier
University Provost
Iowa Wesleyan University
In addition to his current position, Dr. Frazier's portfolio includes experience in the Adult and Graduate Programs, library services, academic support, international education, Registrar Office, Office of Student Development, career services, community service office, campus ministries, and the university academic divisions (Business, Education, Humanities, Nursing, and Sciences).
Melissa Morriss-Olson
Provost and Vice President for Academic Affairs, Bay Path University
Under her leadership, a new academic structure consisting of schools and colleges has been established and faculty resources have been diversified and strengthened. She has led the development and launch of more than twenty new graduate degree programs, resulting in a significant increase in student enrollment.
Chris Nicholson
Assistant Dean of Enrollment, Marketing, and Partnerships,
University College at University of Denver

Chris Nicholson has over two decades of leadership in higher education as an administrator, consultant, speaker, and faculty member. He currently serves as Assistant Dean of Enrollment, Marketing, and Partnerships for University College at the University of Denver, which offers over 100 academic programs and a robust portfolio of non-credit programing to over 8,000 learners across the world.
$1,495 through Jan 24
$1,595
If you work in higher education, this is the option you choose.
Team Discounts Available
1-2 registrations: full price
3-4 registrations: 15% off each conference registration
5-7 registrations: 20% off each conference registration
8 + registrations: 25% off each conference registration
$1,995 through Jan 24
$2,095
If you work in the private sector, this is the option you choose.
$295
Purchase the conference binder, which includes all presentation slides, worksheets, action plans, and additional resources.
Note: Conference attendees do not need to purchase materials separately.
Questions About the Event?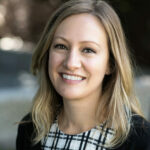 Whitney Egstad
Program Manager, Academic Impressions