Learn the immediate steps you can take to improve your transfer student pathways and retention.
Overview
When accomplished with a focus on transfer student retention and success, developing strong transfer pathways can be highly beneficial both for both 2-year and 4-year institutions and students alike. Two-year institutions can use their relationships with surrounding four-year institutions to market themselves to prospective students who intend to transfer, while four-year institutions benefit from having a sustained pool of students to recruit from feeder schools. More importantly, students benefit from having a smooth transition between institutions. And when four-year schools who accept transfer students focus on their engagement and success, they can greatly increase students' likelihood of staying the course through to graduation.
Join us for this virtual conference to learn how you can cultivate partnerships between two- and four-year institutions, increase your transfer enrollment, and help engage transfer students through graduation from a four-year institution. We have assembled experts from both two- and four-year institutions to deliver the unique perspectives of each institutional type and lead us as we focus on:
Understanding the latest transfer trends and best practices.
Assessing the strengths and weaknesses of your transfer program.
Cultivating successful two-year and four-year relationships.
Developing articulation agreements for specific programs.
Collaborating with faculty on transfer agreements.
Organizing pre-transfer advising, orientation, and peer mentor groups.
Engaging transfer students throughout their time at your four-year institution.
Who Should Attend
This program was specifically designed to benefit teams from both two-year and four-year institutions who are involved with:
Transfer student success programs
Transfer enrollment
Two-year/four-year partnerships or 2+2 programs
First-Year Experience programs, if they include serving transfer students
Follow Through With Success Coaching
Have you ever gone to a training only to find that you came back with great ideas but don't have the time, support, or skills needed to make the changes?
Academic Impressions has produced thousands of trainings and we have learned that utilizing a coach after attending a conference helps provide accountability and bridges the training with the on-the-ground work of getting the job done.
As a result, we are now offering success coaching on select conferences.
Purchase this training + 3 one hour follow up success coaching calls
Work with an assigned coach who has extensive experience in higher ed.
Get individualized support to help you follow through on what you've learned.
Workshop your plans, run your ideas by someone and get additional help/practice.
To get success coaching, simply purchase the Conference and add Success Coaching during registration.
The Academic Impressions Online Learning Experience
Intentionally Designed
Online Learning
Our virtual trainings go far beyond just replicating PowerPoint presentations online: these experiences are intentionally designed to give you the kind of robust and dynamic learning experience you've come to expect from Academic Impressions. These trainings provide you with an active learning environment and an online space where you can explore ideas, get inspired by what your peers are doing, and understand the range of possibilities around a certain topic. You will leave these sessions with practical solutions that you can take back to your team or task force.
What you will get:
A dynamic, interactive, and high-touch virtual learning experience designed to engage and set you up for growth
Seamless online face-time, networking, group work, and Q&A opportunities from the comfort of your own workspace
Practical takeaways and hands-on knowledge
Guidance from vetted subject matter experts
See What Our Attendees are Saying
"The virtual design of this conference coupled with the amazing work of our program manager promoted a high level of engagement and sense of community among attendees. The speakers were knowledgeable and enthusiastic to share their experiences. It was a refreshing shift from long days of traditional meetings on Zoom!"
"This is the first time I've ever attended a virtual conference, and to be honest, I had low expectations. Well, I was wrong. I am very impressed with the platform used and the quality of the content shared. Oftentimes, these conferences only talk about ideas and what could work, but at this event, actual pathways and practical next steps were shared. Academic Impressions did a great job featuring quality speakers who were willing to share what they know."
"Although the workshop was online, it felt as if the presenters were right there with us. All presenters were knowledgeable and really related the content to real work experiences. They were so willing to answer questions and offer assistance—I learned so much that I can apply."
"Many conferences leave you with learning but not always sure how to turn that into action for your organization. There were actionable tips shared throughout the two days and tools provided to help move the learning into action. I am always impressed with Academic Impressions conferences and this virtual one did not disappoint."
"At first, I was skeptical that a virtual conference was capable of being both engaging and informational - but Academic Impressions has mastered it! The 3-day online event was structured in a creative way that all participants had multiple opportunities to interact with each other and the presenters. No one's questions went unheard or unanswered. Thank you for this great experience, it has changed my view of virtual conferences and I look forward to attending more in the future."
- Desiree Ford, Digital Communications Manager, Binghamton University
"The virtual conference has been amazing. The presenters have all been great and the information they've provided is going to help us better use our social media. Even though this conference had to be virtualized due to COVID-19, the online format has been set up in a way that we can all collaborate and share ideas. I'm very eager to take what I've learned back to campus and start implementing new ideas."
- Chris Forde, Coordinator of Marketing & Public Information, Lincoln Trail College
Day 1 – November 1, 2022
All Times Eastern
Welcome and Introductions
12:00 p.m. – 12:30 p.m. ET
---
Transfer Trends and Opportunities
12:30 p.m. – 1:30 p.m. ET
This opening session is designed to provide you with data and trends on transfer students, including but not limited to the effect of the COVID-19 pandemic on transfer student enrollment and success. You will also view the opportunities that exist around transfer students more broadly in the current market context.
---
Break
1:30 p.m. – 2:00 p.m. ET
---
Cultivating Relationships Between Two-Year and Four-Year Institutions
2:00 p.m. – 3:00 p.m. ET
Co-presented by a two-year and a four-year institutional representative, this session is aimed at helping you understand best practices to cultivate and strengthen those critical partnerships. You'll learn what to consider in forming a new relationship, and how to maintain an existing one.
---
Break
3:00 p.m. – 3:15 p.m. ET
---
Collaborating with Faculty and Other Stakeholders in the Transfer Process
3:15 p.m. – 4:15 p.m. ET
Many working in the transfer space have admitted to challenges when it comes to gaining faculty buy-in and support for transfer agreements with two-year institutions. During this hour, we will initiate a discussion and share best practices for how to get faculty "on the bus." We will also cover how transfer personnel can increase transfer student success through initiatives, such as facilitating two-year/four-year partnerships with faculty and implementing a faculty mentorship program.
---
Day 1 Wrap-Up
4:15 p.m. – 4:30 p.m. ET
As we conclude our first day together, you'll have the opportunity to ask questions of the speakers and plan for the following day.
---
Day 2 – November 2, 2022
All Times Eastern
Optional Networking Session
12:00 p.m. – 12:15 p.m. ET
Feel free to join us during this optional session to informally chat and network with your peers.
---
Day 2 Opening Remarks
12:15 p.m. – 12:30 p.m. ET
---
Forming Effective Transfer Pathways
12:30 p.m. – 1:30 p.m. ET
You will learn how to approach transfer pathways: who should oversee the process, what constitutes a strong articulation agreement, and how to maintain their momentum. Presented by a representative from a two-year and a four-year institution, you will see transfer pathways from both angles.
---
Break
1:30 p.m. – 2:00 p.m. ET
---
Working Session: Transfer Pathways
2:00 p.m. – 3:00 p.m. ET
As we dig deeper into transfer pathways, you will have an opportunity to work in small groups to prioritize the programs for your transfer pathways and identify key partners and initial steps to move forward.
---
Break
3:00 p.m. – 3:15 p.m. ET
---
Best Practices in Pre-Transfer Advising
3:15 p.m. – 4:15 p.m. ET
Pre-transfer advising is something that many institutions practice, but each takes on a slightly different approach. In this session, you will examine approaches to pre-transfer advising – including advising communication strategies around credit articulation and tips for increasing engagement and success when interacting with potential transfer students – from both two-year and four-year perspectives.
---
Day 2 Wrap-Up
4:15 p.m. – 4:30 p.m. ET
You will again have the chance to wrap up any questions from the first two days and plan for the final day of the conference.
---
Day 3 – November 3, 2022
All Times Eastern
Day 3 Opening Remarks
12:00 p.m. – 12:15 p.m. ET
---
Designing Successful Transfer Student Orientations
12:15 p.m. – 1:15 p.m. ET
A key step in getting transfer students enrolled and set up for success is creating an orientation specific to your transfer population. Our experts will provide examples of how their institutions have organized their transfer-specific orientations, including how they were rethought and transitioned to different formats amid the COVID-19 pandemic. You will gain ideas and inspiration on timing, format, length, and content that you can modify for your needs as you design your next orientation.
---
Break
1:15 p.m. – 1:45 p.m. ET
---
Creating Meaningful Transfer Peer Mentor Programs
1:45 p.m. – 2:45 p.m. ET
Many institutions use peer mentor programs as a means of engaging transfer students once they are enrolled and on campus. In this session, you will get an in-depth look at examples of peer mentor programs institutions are currently running for transfer students. You will come away with ideas on how to go about creating or improving your own transfer peer mentor program.
---
Break
2:45 p.m. – 3:00 p.m. ET
---
Transfer Student Engagement and Retention
3:00 p.m. – 3:45 p.m. ET
In this final session, you will learn more about how to keep transfer students engaged once they arrive on your campus, in order to ensure better retention and graduation rates. Our speakers will discuss creating a comprehensive transfer student center that can provide students with one place to go for all their needs.
---
Working Session
3:45 p.m. – 4:15 p.m. ET
You will have an opportunity to work in small groups to brainstorm and plan for transfer student orientation and other transfer student success programs, with an emphasis on key action steps to take once the conference is over.
---
Conference Wrap Up and Evaluations
4:15 p.m. – 4:30 p.m. ET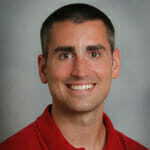 Jonathan Fries
Associate Director for Career Communities, Career Center, University of Virginia
Jonathan has spent the past 9 years working directly with transfer and non-traditional students and developing transfer retention initiatives to support them. He recently started at the University of Virginia (UVA) in June 2022, working in the University Career Center. He oversees the Business Community and is also part of the Exploration team, where he helps first- and second-year students explore their major and career options.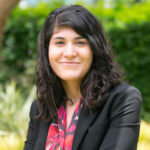 Vanessa Miranda
Director for Transfer Admission and Enrollment Services, Loyola Marymount University
Vanessa Miranda is the Director for Transfer and Admission Enrollment Services at Loyola Marymount University. She is responsible for collaborating with community college partners and across the institution to create partnerships, programs, and initiatives that best support prospective and current transfer students. She is a strong advocate for transfer students in all stages of their academic journeys in order to ensure their success from the application process through enrollment.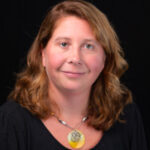 Kim Morton
Director of Transfer Recruitment & Retention, Office of Transfer Admissions & Engagement, Appalachian State University
In her role at Appalachian State University, Kim leads a team that recruits, engages, and retains transfer students. One-quarter of the undergraduate population at App State began as transfer students, and the office of Transfer Admissions and Engagement recruits future students through community college visits, innovative transfer pathway programs, and admission counseling and pre-transfer advising.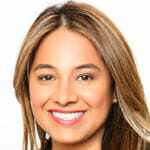 Cynthia Mosqueda
Faculty Coordinator, First Year Experience & Promise Program, El Camino College
Cynthia Mosqueda was the first in her family to graduate from college and credits much of her success to the experiences and relationships in the California Community College system. She is passionate about helping first-year students succeed through the transformational power of education. As an immigrant and first-generation Latina, the community college environment provided her with an outlet to both excel and find her passion for student affairs and counseling.
The recording for this virtual conference will not be shared. Please only register if you are planning to attend the live sessions.
Questions About the Event?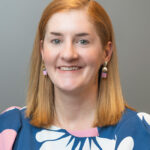 Sarah Adams
Learning & Development Manager,
Academic Impressions