by Elizabeth Hubbell and Daniel Fusch, Academic Impressions
In our 2016 article "Improving Student Success Can't Be a One-Office Effort," Paul Marthers at SUNY spoke of the power of leveraging strategic partnerships across traditionally divided functional areas: "Whole-campus efforts tend to have higher visibility and the power to motivate collective buy-in and effort. Student success became everyone's job, because just about everyone who works on a college campus is involved in some part of the student lifecycle."
Developing strategic partnerships between student affairs and academic departments on your campus isn't easy work, but it can be critical to improving students' experience and success. That's why we're offering an intensive learn-and-work training this summer focused on the structural and cultural aspects of developing a successful partnership. In advance of that workshop, though, we wanted to collect powerful examples of how experts at different institutions have overcome common but significant hurdles to establishing and strengthening these partnerships.
Here are the examples our expert panel want to share with you:
Examples: How Each Panelist Overcame Hurdles to Successful SA/AA Partnerships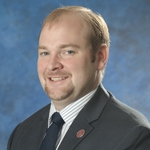 Christopher Romano, Vice President for Enrollment Management and Student Affairs, Ramapo College.
Higher education is known for its siloed approach to serving students. However, one way that Ramapo College of New Jersey has fostered greater partnerships between student affairs and academic affairs (and I would add enrollment management to that group), is to set specific student outcomes to break down silos. Rather than begin thinking about what programs do we need to offer and who should be offering them, we reframed the question: What do we want students to know and be able to do upon graduation?
At Ramapo, we looked at a student's development process and began to define what students need/should know and be able to do at the end of each year, (first, second, third and graduation year)  across four domains of student engagement: academic, personal, social, and campus/civic.
Using this strategy, we then created structures to facilitate conversations about how collaboration and pooling our resources, rather than competing for resources, could better allow us to deliver programs aimed at achieving these outcomes. By leveraging the programming and student development perspective of student affairs, the assessment perspective of academic affairs and the strategic enrollment perspective of enrollment management, we have instituted a campus-wide student engagement project with measurable outcomes.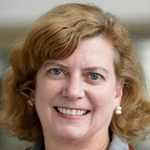 Julie Nash, Vice Provost for Student Success, University of Massachusetts-Lowell.
One thing that seems obvious but isn't always recognized is that people won't work together if they don't know each other. There needs to be a level of trust. UMass Lowell deliberately brings together faculty and student affairs staff for strategic planning, committee work, and even just social events. These connections have fostered the kind of collaborations needed to work together to benefit our students.
Our committees are very inclusive. For example:
Our Committee on Global Engagement and Inclusive Culture is co-chaired by the Dean of Sciences, the Vice-Chancellor for HR, and the Director of Multi-Cultural Affairs.
Our Student Success Committee is co-chaired by our Health Dept. Chair, our Dean of Student Services, and our Vice-Chancellor for Student Affairs.
In addition, almost every university-wide meeting ends with a reception. People usually stick around and get to know each other and have a few laughs after working hard together. Our chancellor also very deliberately brings people together through complementary hockey tickets, pre-game receptions, invitations to theatre events, etc. It works!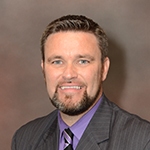 DeWayne P. Frazier, Vice President for Academic Affairs, Iowa Wesleyan University.
One of the most substantial challenges between academic affairs and student development is the perception that faculty often have that their student affairs colleagues are less "academic" and therefore less relevant or credible. At Iowa Wesleyan, we work hard to help create a level playing field for people as colleagues, just with varying levels of responsibility. For example, student development professionals are represented on many committees that have traditionally been faculty-only — such as the curriculum committee, the academic standards committee, and most importantly, the assessment committee. Because accreditation has a new emphasis on co-curricular assessment under university institutional effectiveness, Iowa Wesleyan has focused on making sure we are employing the modern and most contemporary techniques for co-curricular assessment and review.  Having student development and faculty all work together to further the university-wide Institutional Learning Outcomes (ILOs) is one of the secrets to our successful integration.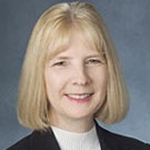 Marilu Goodyear, Associate Vice Chancellor for Academic Program Development, University of Kansas-Edwards Campus.
In the student services and advising reorganization, our challenge has been to clearly understand the needs of our current students and our potential students. We have found it is very important to have data about our students and at the same time to match the quantitative data with the student story narrative. Our student and advising staff are motivated by serving the students, and being able to define student needs clearly in both a quantitative and qualitative way helps us to focus on the truly important services. We have found that this change in perspective is the key to moving forward with integrative changes to services and policies.