As institutional and academic leaders, you're striving to find a sustainable path forward for your institutions while facing significant headwinds. How do you find the resources to grow and innovate while budgets are shrinking? How do you lower costs and improve student outcomes? How do you balance near-term realities that demand immediate attention and long-range planning to position your departments and colleges for success in the future?
Resources in our Institutional & Academic Planning area are designed to help you lead effectively amidst these challenges, even as the world around us continues changing rapidly. Take advantage of hundreds of carefully researched, up-to-the-minute trainings that will help you:
Increase operational efficiency and identify ways to do more with less
Align resources with your strategic priorities
Adjust services and operations across campus for reopening in the fall
Forge external partnerships to position your institution to emerge from the crisis stronger
Build your institution's capacity for online learning
Grow your academic program portfolio in ways that differentiate your institution and support both market and mission
Connect with peers from across the sector to identify innovative solutions that are replicable and scalable
Engage in live and on-demand online learning in all crucial areas of Institutional & Academic Planning:
See a Sample of What's Included*
View a list of all training content included in membership.
Membership Includes All Institutional & Academic Planning Content and Much More
Buy membership based on desired number of users  
Invite users to your membership
Engage with upcoming and on-demand online trainings 
Learn more about membership benefits, included content, and pricing.
Questions about membership?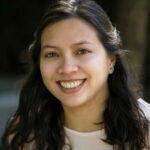 Meghan Paladino
Membership Advisor, Academic Impressions
*A limited number of FREE spots are open to members for each virtual training in 2020 and 2021. Once a training reaches the member cap, additional members can register with a $250 discount. Members also receive discounts on bootcamps and in-person conferences.