Learn how others are adapting their strategies and services to respond to the student mental health crisis.
Although institutions had already struggled to address the student mental health crisis before the COVID-19 pandemic, data shows that in the past two years, students have reported increased frequency and severity in mental health challenges. Adding to this challenge is the fact that, for many students, their only available options for mental health services or support are through their institution. With this in mind, as schools continue to expand and update their services, it is important to consider such questions as:
How can institutions and staff best balance their services between students who prefer or expect a virtual campus experience and students who prefer in-person experiences?
How can institutions be innovative with service delivery for students, while still respecting the implications of the changing laws and expectations of their workforce?
What resources do institutions have to augment their services, and how can they best select and vet those resources?
If you are a student success leader, we invite you to join us for a free webcast to discuss these and other related questions.
Through a facilitated dialogue with Traci Callandrillo, Assistant Vice President of Student Life at American University, and Ruperto Perez, Associate Vice President for Student Health and Wellbeing at the University of Alabama, you will gain valuable ideas and learn how other institutions are addressing the student mental health crisis in the coming year.
Who Should Attend
Student success leaders responsible for planning the institution's overall mental health response and directors of university counseling centers who would like to hear how peers at other institutions across the country are thinking about and addressing student mental health will benefit the most from this webcast. Frontline staff will also be able to gain perspective on the decisions leaders are faced with.
Register for this Free Webcast

To sign up for this session, please submit your details and sign up for future updates from Academic Impressions.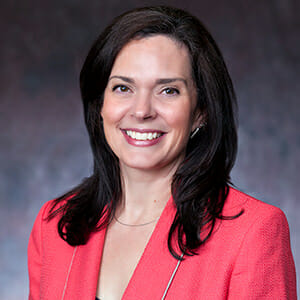 Traci Callandrillo, Ph.D.
Assistant Vice President of Campus Life, American University
Dr. Callandrillo is a licensed psychologist and has served in higher education mental health leadership at three institutions, including American University in Washington DC. She was a founding member of the Higher Education Mental Health Alliance (HEMHA) and has served as the Vice President of Professional Practice for the Society of Counseling Psychology (SCP), the Chair of the Section on College and University Counseling Centers for SCP, and as a member of the Directorate for ACPA's Commission for Counseling and Psychological Services. She received her Ph.D. in Counseling Psychology from the University of Kansas, and holds a bachelors degree in Art History. In her current role, Dr. Callandrillo leads a divisional team of departments focused on providing student support services, health and wellness interventions and initiatives, international student scholar and immigration services, student case management, and student conduct. Dr. Callandrillo has also worked in a variety of administrative and clinical positions in university counseling centers, most recently as the Executive Director of the Counseling Center at AU.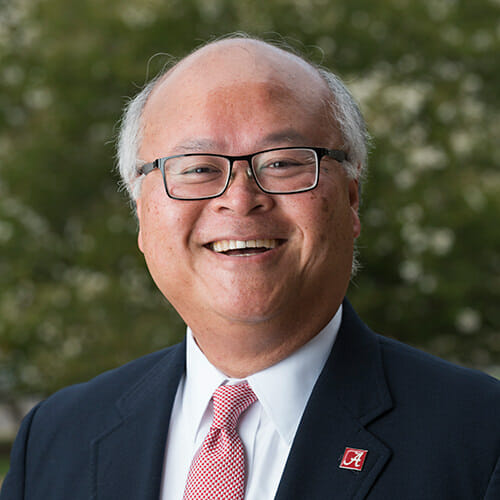 Ruperto M. Perez, Ph.D.
Associate VP for Student Health and Wellbeing, The University of Alabama
Dr. Perez is a licensed psychologist and former Director of the Counseling Center at Georgia Tech. He previously worked at the University of Florida Counseling Center as Assistant Director for Clinical Services/Clinical Assistant Professor, and as Counseling Services Coordinator and Training Director at the University of Georgia Counseling and Testing Center. During his tenure as Director at Georgia Tech, Dr. Perez spearheaded numerous campus-wide efforts, including the establishment of a peer counseling program, a collegiate recovery program, and a campus-wide zero suicide education and prevention initiative.
He received his master's degree in Counseling Psychology from Boston College and his doctoral degree in Counseling Psychology from the University of Missouri, Columbia. His scholarly and research interest areas include racial and ethnic identity development, working with sexual-minority and gender-diverse communities, and curriculum development related to diversity and inclusion. He has authored a number of articles and book chapters on counseling LGBTQ+ persons and is the co-editor of the Handbook of Counseling and Psychotherapy with Lesbian, Gay, Bisexual, and Transgender Clients (2nd ed.) and the Handbook of Sexual Orientation and Gender Diversity in Counseling and Psychotherapy, both published by the American Psychological Association.
Dr. Perez is Board Certified in Counseling Psychology, a Diamond Honoree recipient of the American College Personnel Association, and a Fellow in the American Psychological Association.
Questions About the Event?

Sarah Seigle Peatman
Director of Learning & Development,
Academic Impressions