Latina, Latino, and Latinx (Latinx/a/o) leaders have unique knowledge, skills, strengths, and experiences to contribute to higher education, but the academy was built with systemic inequities that can undermine advancement and success. According to the Hispanic Association of Colleges and Universities, "Hispanic enrollment in higher education is expected to exceed 4.1 million students by 2026, far surpassing the growth rate of any other racial-ethnic group—by over 10%," but Latinx/a/o leaders continue to be underrepresented in leadership roles in higher education due to historic and on-going systemic inequities. Furthermore, many individual Latinx/a/o leaders find themselves navigating challenges that peers - who do not share their Latinx/a/o identity - do not understand.
Watch the two-part series aimed to support individual leadership development for leaders who identify at Latinx/a/o and address systemic inequities within institutions to create inclusive and equitable environments where Latinx/a/o leaders can thrive.
This two-part series kicks off with a 90 minute community-building discussion and virtual training on January 31, 2023 designed intentionally for Latinx/a/o leaders to explore how the community cultural wealth model can offer insights into how individuals can identity and grow their leadership strengths, build community with other Latinx/a/o leaders, and share strategies they have found effective in supporting their leadership growth and advancement. While individual support and leadership advancement is important, it does not address the systemic issues that created these inequities in the first place. The second session is a 90 minute virtual training that will take place on March 21, 2023 designed for any leader regardless of identity, and especially helpful for those who do not identify as Latinx/a/o. In this second session, attendees will learn practical strategies to they can take to create more inclusive and equable environments that support and retain Latinx leaders.
View the on-demand recording. The first session is intended to be a space for leaders who identify as Latinx/a/o and the second session is designed for any leader, regardless of identity, who is invested in learning how to better support and retain Latinx/a/o leaders in higher education.
Members: Login to access both of these trainings for free! Not yet a member? Use promo code latinx-leadership-bundle to receive $200 off when you register for both trainings.
Leveraging Cultural Wealth and Community: A Discussion for Latinx Leaders in Higher Education
Explore your Latinx/a/o cultural wealth with a community of peers.
Who Should Attend
All Latinx/a/o leaders interested in taking an asset-based approach to uncovering community cultural wealth and building community with other Latinx/a/o leaders. Those serving in mid-senior level leadership roles may especially benefit from the discussion.
This first program is created intentionally for leaders who identify as Latinx/a/o.
Support and Retain Latinx Leaders in Higher Education: A Training for All Leaders
Learn practical strategies to create a more inclusive and equitable environment to support and retain Latinx/a/o faculty and staff.
Who Should Attend
Any leader interested in creating inclusive and equitable environments to better support and retain Latinx/a/o faculty and staff.
This second program is intended for any leader interested in creating systemic change at their institution to better support Latinx/a/o leaders.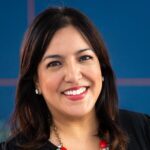 Magdalena Barrera
Vice Provost for Faculty Success, San Jose State University
In her current role as Vice Provost for Faculty Success, Magdalena oversees all aspects of faculty recruitment and the tenure and promotion process, with a deep commitment to supporting diverse faculty who bring asset-minded pedagogies to the classroom. Prior to joining the Office of the Provost in 2020, she was Professor and Department Chair of Chicana and Chicano Studies and the Faculty-in-Residence for Diversifying the Faculty in SJSU's Office of Diversity, Equity, and Inclusion.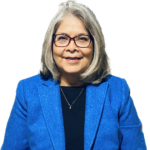 Norma Guerra
Associate Vice Provost, Faculty Diversity and Inclusion, the University of Texas at San Antonio
Norma Guerra holds a doctoral degree and is trained as a research practitioner in school psychology and holds a faculty role as a professor within the educational psychology department. Dr. Guerra has served in numerous administrative positions throughout the university over her career, including Executive Director of Human Resources Management and Development, Associate Vice President for Administration and Planning, and Director of the university's first student success and retention office, Tomas Rivera Center.

Questions About the Event?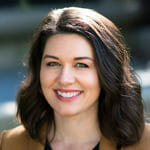 Jess Landis
Senior Learning and Development Manager,
Academic Impressions