As campus leaders emerge from crisis management mode and continue to navigate an ever-shifting work environment, they are now met with the challenge of finding ways to attract, retain, and support their staff. How can supervisors apply the lessons they learned during COVID to improve their current workplace culture?
Hear from our subject matter experts and your peers across the nation on how to build upon these lessons to become an employer of choice. This discussion-based series will offer practical strategies, best practices, and affordable solutions with specific attention to staff retention and equity and inclusion. The series will explore topics like:
Creating work/life balance for yourself and your staff.
How to create a healthy work environment and who is responsible for creating it.
Developing culturally competent interviewing practices.
Employing more inclusive and equitable hiring practices via rubrics.
The webcasts in this series will be available on a rolling basis throughout the Winter and Spring. Exact session titles and dates will continue to be added. Please check back frequently for updates!
This series is designed for those within Human Resources who are charged with talent acquisition, onboarding, and retention of staff positions. Higher ed leaders who hire and manage staff would also benefit from this series.
This free-webcast series is created in partnership with HireEd Careers. To diversify the workforce—at all levels—institutions need to be proactive. Posting your open positions with HireEd Careers by Academic Impressions enables you to access a more diverse candidate pool, most of whom are actively investing in their own growth and development. We invite you to stay abreast of Higher Ed employment news by signing up for The HireEd Search e-newsletter today.
Strategies to Enhance Staff Well-being
February 28, 2023 | 1:00 – 2:00 pm ET
Overview
The need for work/life balance and the mitigation of burnout among staff is at an all-time high. A recent LinkedIn poll by HireEd Careers indicated that 81% of higher ed employees feel overworked because there are not enough people in their unit to complete all of the necessary tasks. At a point where employees cannot work any harder but it all still needs to get done, how can we create some semblance of balance for our staff—and for ourselves?
Join Dr. Therese Lask, Head of Practice for Leadership at Academic Impressions, in a discussion of how to enhance your overall happiness and well-being. Using Martin Seligman's PERMA model, Dr. Lask will share ways you can help your staff connect their work to a larger purpose. Employing this model will allow you and your staff to identify individual successes and understand how they contribute to the success of the entire team.
In this free discussion-based session, you will learn about:
Positive emotion
Engagement
Relationships
Meaning
Achievement
You will come away with useful, actionable ideas and insights that you can apply quickly to build well-being among your team.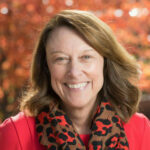 Dr. Therese Lask
Head of Practice for Leadership, Academic Impressions
Therese has been in higher education for over 25 years, with experience in academic affairs, student affairs, development, and operations. Following her purpose to help others grow and develop, Therese draws upon the work of such thought leaders as Meg Wheatley, Kouzes and Posner, Angela Duckworth, and Jim Collins to guide her work. It is Therese's belief that we can all continually grow and enhance our ability to lead others.

Strategies to Create a Positive Approach to Work: From Hiring to Retention
March 31, 2023 | 1:00 – 2:00 pm ET
Overview
Staff retention and turnover has been top-of-mind for many institutions as the higher education workforce follows the broader trend known as the Great Resignation. According to CUPA-HR's 2022 survey, more than half of college employees report that they will likely leave their jobs in the next year. And although 75% believe their work has purpose, many are seeking improved working conditions, including pay equity, flexible work options, advancement opportunities, and improved work/life balance.
Join Dr. Karen Whitney, President Emerita, Clarion University, for a discussion about how workplace practices can keep pace with employee expectations and how to package those best practices in your hiring process. In this free discussion-based session, she will offer insights on how the following three levels make for favorable work conditions:
Individuals: What can each of us do to construct our own positive working conditions?
Supervisors: How can the supervisor contribute to a more positive work culture?
The Institution: What can the institution create for its employees?
Karen M. Whitney, Ph.D
President Emerita, Clarion University
Throughout her 40-year career in higher education, Dr. Karen Whitney has held a variety of executive and leadership positions with increasing levels of responsibility, beginning as a Director to Associate Vice President, Vice Chancellor, President, and Chancellor. Karen is a nationally recognized organizational and leadership development writer, speaker, consultant and advisor. She holds a doctorate from the University of Texas at Austin in Higher Education Administration and is a certified coach through the Center for Executive Coaching.

Questions About the Event?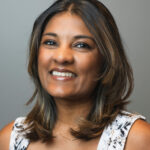 Ashvina Patel
Manager of Research and Publications,
Academic Impressions