Bring out the best in yourself and your team by defining your leadership philosophy.
Overview
Effective leadership, at its core, begins with a deep understanding of your purpose as a leader. You must leverage your strengths and gain awareness of your "blind spots" so you can respond effectively under pressure. But you must also assess your team's effectiveness and be able to recognize and foster their talents.
This leadership bootcamp, spanning eight weeks and facilitated by credentialed coaches and higher education leaders, provides you with a set of tools to assess the effectiveness of you and your team. You'll practice how to approach difficult and complex conversations through healthy and constructive dialogue so that you can increase trust, motivation, and engagement within your team. You will gain confidence as a leader in higher education, knowing you'll be better able to serve your team while also effectively navigating the layers of upper administration.
A Highly Personalized Experience
Your registration for this bootcamp includes a 45-minute small group (no more than six people) session with a speaker each week. A hallmark of the Academic Impressions bootcamp experience, the individual attention in this consultation will help you apply best practices from the bootcamp to your leadership journey. To preserve the intimate and interactive nature of this training, the bootcamp is limited to 30 participants. Register early to reserve your spot!
Who Should Attend
This online program is highly beneficial for new or aspiring leaders who are:
In the early stages of a university or college leadership position.
Well-established in a leadership position but lacking formal leadership training.
Seeking a training experience that allows them to practice and hone their leadership skills over time and in the real world.
Follow Through With Success Coaching
Have you ever gone to a training only to find that you came back with great ideas but don't have the time, support, or skills needed to make the changes?
Academic Impressions has produced thousands of trainings and we have learned that utilizing a coach after attending a conference helps provide accountability and bridges the training with the on-the-ground work of getting the job done. <
As a result, we are now offering success coaching on select conferences.
Purchase this training + 3 one hour follow up success coaching calls
Work with an assigned coach who has extensive experience in higher ed.
Get individualized support to help you follow through on what you've learned.
Workshop your plans, run your ideas by someone and get additional help/practice.
To learn more, contact Elizabeth Hubbell at elizabeth@academicimpressions.com or purchase the Bootcamp + Success Coaching product below.
What to Expect
This online course consists of six modules, each of them spanning one week, plus a kick-off session and capstone session.
One live learning session each week, facilitated by an expert in leadership, to help you understand where you are in your growth and to give you key strategies to try.
You will receive assignments after each session to help you implement your leadership growth strategy immediately.
A small cohort to explore any questions or challenges you may be encountering. During these sessions, you will have an opportunity to establish a small team, connect with either the speaker or the coach, and work through how you plan to implement the action steps you have identified.
Academic Impressions' 5 Paths to Leadership SELF Assessment, allowing you to discover your strengths and challenges during normal and stressful conditions.
At the conclusion, you will compile a capstone project that includes:

Your philosophies on supervision, motivation, and leadership.
All assessments and reflections.
A learning plan that outlines future reading material and theories to explore what you learned during the course.
Immediate next steps, as well as goals for the next six months and one year.
Kickoff meeting
Monday, May 24, 2021
1:00 – 3:00 p.m. ET
In this kickoff session, we'll talk through the logistics of the course and discuss your 5 Paths results. You will get a preview of all upcoming modules so that you have a good sense of the flow for the course.
---
Week 1: Understanding Your Core Purpose as a Leader (Leading Self)
Monday, June 7, 2021
1:00 – 2:30 p.m. ET
To be an effective leader, you must understand how your own behavior impacts those around you. A deep understanding of your purpose, values, and beliefs is key to recognizing your strengths, understanding how your actions impact those on your team and, consequently, modifying your behaviors to be more effective as a leader. You will reveal your core purpose, beliefs, and values that explain why you do the things you do, both in a positive and sometimes self-defeating manner, and you will identify your operating style and its impact on others.
---
Week 2: Time Management (Leading Self)
Monday, June 14, 2021
1:00 – 2:30 p.m. ET
By better understanding your core purpose, you will now be able look at how to prioritize your duties as a leader by deciphering what is urgent vs. important. We will also discuss how to delegate tasks that should be handled by other members of your team.
---
Week 3: Supervision and Motivating for Performance (Leading Others)
Monday, June 21, 2021
1:00 – 2:30 p.m. ET
Supervision requires a leader to understand their preferred leadership style, learn the styles of individual team members, and adjust accordingly. In this session, you will assess your own style, learn the motivations of your team members, and learn how to balance accountability with professional freedom.
---
Week 4: Leading Effective Meetings (Leading Teams)
Monday, June 28, 2021
1:00 – 2:30 p.m. ET
Here we will discuss a "road map" and best practices for leading effective meetings, for both in-person and virtual settings. We will discuss how effective meetings can maximize the use of time and give more space to you and your team to accomplish important work.
---
Week 5: Engaging Productively in Conflict (Leading Others)
Monday, July 12, 2021
1:00 – 2:30 p.m. ET
Managing differences and having productive conflict are some of the most crucial skills you can develop. You will practice techniques for holding difficult conversations in ways that limit defensiveness and allow you to seek understanding from others.
---
Week 6: Resilience and Self-Care (Leading Self)
Monday, July 19, 2021
1:00 – 2:30 p.m. ET
In this final session, you will learn how to build resilience when times get tough and the importance of self-care, especially as a new leader. Caring for yourself gives you the energy to "go the long haul" and ultimately better serve your team and organization.
---
Capstone Session
Friday, July 23, 2021
1:00 – 2:00 p.m. ET
In this session, you will have a chance to discuss your Capstone project, next steps in your leadership journey, and connect with others in the cohort.
Mary McGuinness
Leadership Development Specialist, Executive Coach
Mary McGuinness creates environments for innovation, taps multiple intelligences, and provokes new ways of thinking and doing. She helps her clients to maximize their potential to create and execute ambitious plans for themselves, and for the organizations and teams they lead.
Steve Riccio
Lecturer on International Business and Management, Dickinson College
Steve joined the human resource services department at Dickinson in May 2006 following nine years in change management and human resources consulting. After establishing and leading the organizational development and employee wellness programs, he served as the associate vice president of his department from 2013 to 2015. He also taught as an adjunct professor from 2009 to 2015. In addition to teaching, he continues to consult with the college on a variety of human resource projects.
Questions About the Event?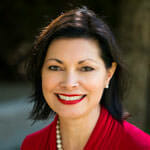 Elizabeth Ross Hubbell
Senior Program Manager, Academic Impressions
*All-inclusive members receive $250 off of conference registrations (in addition to the early bird discount if applicable). Please note this discount is not applicable on pre- or post-conference workshops or conference binders.