Bring out the best in yourself and your team by defining your leadership philosophy.
Overview
Effective leadership, at its core, begins with a deep understanding of your purpose as a leader. You must leverage your strengths and gain awareness of your "blind spots" so you can respond effectively under pressure. But you must also assess your team's effectiveness and be able to recognize and foster their talents.
This five-week leadership bootcamp, facilitated by credentialed coaches and higher education leaders, provides you with a set of tools to assess the effectiveness of you and your team. You'll practice how to approach difficult and complex conversations through healthy and constructive dialogue so that you can increase trust, motivation, and engagement within your team. You'll gain confidence as a higher education leader, knowing you'll be better able to serve your team while also effectively navigating the layers of upper administration.
Is This Program Right For Me?
This program is highly beneficial for first-time or front-line managers who are:
In the early stages of a university or college leadership position
Well-established in a leadership position but lacking formal leadership training
Seeking a training experience that allows them to practice and hone their leadership skills over time and in the real world
This program is suitable for a wide range of departments and positions. Due to its highly experiential nature, it is limited to just 30 participants to maintain a productive learning environment. Register early to reserve your seat!
The Academic Impressions Bootcamp Experience
WEEKLY VIDEO TRAININGS
You will get access to short videos that train you on key concepts each week. Watch these on your schedule.
INDIVIDUAL REFLECTION AND PRACTICE
Each video training will prompt you to practice and reflect on the skills you've learned. You will complete this practice on your own time and receive coaching and feedback from one of our instructors.
REGULAR SMALL-GROUP MEETINGS FOR ACCOUNTABILITY
In these TIP sessions (Team Up-Inform-Practice), you will discuss the weekly trainings with instructors and other participants. You'll share lessons learned and have additional opportunities for practice through guided role-plays, case studies, and activities.
NETWORK AND COMMUNITY
You'll receive access to a social media group where you can regularly ask questions, share challenges, and exchange resources.
Week 1: Self-Awareness
A deep understanding of your purpose, values and beliefs is key to recognizing your strengths, understanding how your behaviors impact those on your team and, consequently, modifying your behaviors to be more effective as a leader. You will reveal your core purpose, beliefs and values that explain why you do the things you do, both in a positive and sometimes self-defeating manner and you will identify your operating style and its impact on others.
---
Week 2: Team Effectiveness
As a leader, you must have deep insights into the dynamics that both contribute to and hinder your team's success. You will use a powerful assessment tool to diagnose both the strengths and weaknesses of your current team and you'll learn specific and practical strategies for improving your team's performance.
---
Week 3: The Power of Recognition and Coaching to Motivate and Engage Your Team
To be an effective leader, you must recognize, communicate and elicit the strengths of others. Your role as coach in achieving this is powerful. You will learn how to move from fixer to facilitator as you practice different techniques for providing recognition and coaching.
---
Week 4: Creating Healthy Dialogue to Foster Trust and Manage Conflict
Managing differences, conflict, and knowing how to "disagree agreeably" are some of the most crucial skills you can develop. You will practice techniques for managing difficult conversations in ways that limit defensiveness and allow you to seek understanding with those with whom you disagree.
---
Week 5: Defining Your Personal Leadership Philosophy
Create a focused leadership philosophy that brings together the lessons learned about you as a person and supervisor, as well as your team. This powerful tool will guide you and shape your future engagement and leadership effectiveness.
Jennifer Liberty Clark
Instructor of Psychology, Anoka Ramsey Community College
Jennifer has a long history with Dale Carnegie Training®, where she began working in a consulting role in 1998, assisting companies to meet their corporate training goals. Shortly after, Jennifer became a certified instructor for Dale Carnegie Training® and has been training ever since. Jennifer now teaches in the Psychology Department, co-chairs a Student Success Committee, is a member of the Diversity Committee, and is involved in strategic planning for the college.
Steve Riccio
Lecturer on International Business and Management, Dickinson College
Steve joined the human resource services department at Dickinson in May 2006 following nine years in change management and human resources consulting. After establishing and leading the organizational development and employee wellness programs, he served as the associate vice president of his department from 2013 to 2015. He also taught as an adjunct professor from 2009 to 2015. In addition to teaching, he continues to consult with the college on a variety of human resource projects.
The Fundamentals of Leadership: An Immersive Experience
Bring out the best in yourself and your team by defining your leadership philosophy.

$1,795

through May 1 $1,895
Questions About the Event?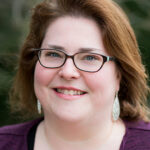 Lisa Lafflam
Instructional Designer, Academic Impressions