Learn how to lose your "to-do" lists and focus on your most meaningful work instead.
We have partnered with Steve Riccio, one of Academic Impressions' Success Coaches, to bring you this video course and help you take back control of your day-to-day schedule by empowering you to focus on the priorities that matter the most to you. Through a combination of self-reflection and skills-practice activities, you will transform the way you manage your time by learning how to: 
Identify and f

ocus on your purpose and top priorities

 in order to move

 

towards greater effectiveness

 

 

Define goals that drive you toward achieving your purpose without overwhelming you

 

Create and manage a schedule that allows you to accomplish your most important work first

 

Protect your schedule and stay accountable

 to

 your top priorities when distractions and derailments inevitably arise

 
The following lessons are included with this course.
9 lessons covered in just over 1 hour of video content
16 hands-on activities allowing you to practice and hone your time management skills
Bite-sized lessons with course content that is broken down into chunks of no more than 20 minutes
Engaging online content ideal for keeping up the momentum with professional development during the COVID-19 crisis
Access the course from wherever you are
Progress on your own time and at your own pace
Valued at $595. Free for members.
Is

This Video Course

for Me?
You will benefit from this video course if you can answer "yes" to any of the following questions:
Are you struggling to find the time to keep up with your growing "to-do" list?

Do you feel like most of your time is spent on wasteful or frivolous tasks instead of your most important and meaningful work?
Do you wish you felt more connected

to or engaged with

your work?
After participating in this video course, you'll walk away with tips and strategies that will allow you to develop new habits for how you manage your time and schedule so you can fully maximize your effectiveness and value.
The time management principles shared in this course can be implemented by anyone, at any level.
97% of Participants Are Satisfied With Our Video Courses
Steve Riccio
Lecturer, Dickinson College
Steve joined the human resource services department at Dickinson in May 2006 following nine years in change management and human resources consulting. After establishing and leading the organizational development and employee wellness programs, he served as the associate vice president of the department from 2013 to 2015. He also taught as an adjunct professor from 2009 to 2015. He continues to consult with the college on a variety of human resource projects in addition to teaching.
Steve is a certified facilitator through the Center for Creative Leadership and is certified to teach personal effectiveness programs including DiSC, Crucial Conversations, Crucial Accountability, Change Anything, and the 7 Habits of Highly Effective People. He has written articles for publications including Inside Higher Education and The Higher Education Workplace and has served as an author and peer evaluator for SHRM on several case studies used in national student competitions at the graduate and undergraduate levels.
Membership Includes All Content and Much More
Buy membership based on desired number of users  
Invite users to your membership
Engage with upcoming and on-demand online trainings 
Learn more about membership benefits, included content, and pricing.
Questions about membership?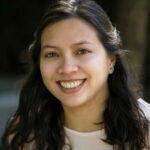 Meghan Paladino
Membership Advisor, Academic Impressions