Learn the mindset and skillset needed to become even more productive in your scholarly writing.
If you're a tenure candidate with expectations around published research, you likely face daily temptations to deprioritize your scholarly writing––especially when you're passionate about teaching and service.  To resist these temptations, you must create a roadmap for your writing projects and embark on a daily writing practice that ensures steady progress.
In this video course, Moira Killoran, Director of Coaching at Academic Impressions, will help you reframe scholarly writing as a sacred task in which you must set and achieve clear, measurable goals each week.  You will learn four ways to set boundaries and make time for your writing, including strategies for how to say "no" gracefully.  You will also get strategies and tools to plan your writing on a yearly, monthly, weekly, and daily basis. 
The following lessons are included with this course.
Course Highlights
45m of content
9 short videos
Preview of workbook included with our faculty coaching engagements
Valued at $395. Free for members.
97% of Participants Are Satisfied With Our Video Courses
Moira Killoran, PhD
Moira Killoran, PhD, Director of Coaching
Moira is a Master's level certified coach who has been helping academic professionals become more accomplished researchers, writers, and leaders for over 14 years. As Director of Coaching at Academic Impressions, Moira develops systems and tools to help academics become more intentional and self-aware through time management, prioritization, team development, and leadership. She has been a Principal Investigator (PI) as well as a co-PI for a variety of studies and has been funded a number of funding agencies, including the NIH, DOD, NSF, and SSRC. Her faculty appointments include George Washington University and Whittier College. She received her PhD in cultural anthropology from The University of Texas at Austin and has post-doctoral training in medical anthropology from the University of California-Berkeley and the University of California-San Francisco.
She is based in Chapel Hill, NC, where she enjoys hiking, time with family, and swing dancing.
Membership Includes All Content and Much More
Buy membership based on desired number of users  
Invite users to your membership
Engage with upcoming and on-demand online trainings 
Learn more about membership benefits, included content, and pricing.
Questions about membership?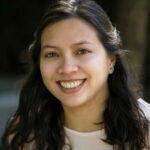 Meghan Paladino
Membership Advisor, Academic Impressions