Build a personalized roadmap for success for the first three to six months in your new senior leadership position.
Overview
In today's world of higher education, senior leaders starting a new position need to quickly get the ball rolling and progress through often-competing tensions, including:
Assessing their new situation with speed and precision, while also taking the time to learn about the organization's culture, history, and context
Fostering strong relationships across multiple diverse stakeholders, while also building trust where trust is low or has been broken
Assessing competing priorities and responding to acute inherited challenges that require quick and decisive action
Negotiating both the knowns and the unknowns as they lay the foundations for their work
In this environment, it has become increasingly critical for senior leaders to craft a plan before beginning their new positions in order to hit the ground running with swift and courageous action.
Join us for this virtual bootcamp, designed to provide you with the time, space, and support over a period of two months to help increase your chances of a successful transition into your new role. You will participate in seven interactive sessions and learn highly practical skills from our experienced speakers. Each of our experts has transitioned into increasingly senior-level positions at a range of different institutions, including public and private colleges and universities, system-wide organizations, and historically Black colleges and universities (HBCUs).
To preserve the intimate and interactive nature of this training, the bootcamp is limited to 20 participants. Register early to reserve your spot!
An Individualized Solution for Transitioning Leaders
If the content of this training resonates but you're in need of personalized support that fits around your busy schedule, take a look at our Senior Leadership Transitions Coaching Package.
Who Should Attend
This bootcamp was designed for academic and administrative leaders who are getting ready to take on a new senior level position at the Dean, Director, or Vice President level, or move up to the next level of their leadership.
What You Will Get
Expert Presenters and Facilitators: All sessions are led and facilitated by expert speakers who bring invaluable senior leadership experience in higher education.
Seven Live Virtual Sessions: Live sessions give you the opportunity to explore a new paradigm from our expert speakers and deepen your learning through case studies, discussion, reflection, and application. These sessions help you assess what strategies resonate most with your unique situation and adapt ideas to best match your institutional context.
Office Hours Between Live Sessions: You will have the opportunity to join group meetings between some of the live sessions to talk through how your plan is progressing, get feedback on your roadmap, and deepen your learning with the presenters and your peers.
A Workbook to Guide Your Learning: As part of your registration, you will get a workbook that provides impactful resources including case studies, challenging prompts to help your self-reflection as a leader, and guiding questions to integrate knowledge about your new institution and leadership role.
An Individualized Roadmap: Throughout the bootcamp, using your workbook you will gradually build a framework of a personalized plan for the first three to six months in your new position. By the end of the bootcamp, your personalized roadmap will reflect key components from each module as well as insights drawn from the workbook. Your roadmap may include checklists, effective preliminary processes, data to be collected, as well as showcase designs for group activities to engage various stakeholders.
Follow Through With Success Coaching
Have you ever gone to a training only to find that you came back with great ideas but don't have the time, support, or skills needed to make the changes?
Academic Impressions has produced thousands of trainings and we have learned that utilizing a coach after attending a conference helps provide accountability and bridges the training with the on-the-ground work of getting the job done. <
As a result, we are now offering success coaching on select conferences.
Purchase this training + 3 one hour follow up success coaching calls
Work with an assigned coach who has extensive experience in higher ed.
Get individualized support to help you follow through on what you've learned.
Workshop your plans, run your ideas by someone and get additional help/practice.
To learn more, contact Amit Mrig at amit@academicimpressions.com or purchase the Bootcamp + Success Coaching product below.
Module 1: The Relay 'Leg' of Your Leadership (Thursday, March 18, 2021, 1:00 – 4:00 p.m. ET)
In this module we will set the foundation for a perspective on higher education leadership to help you succeed and address complex challenges within a short timeframe after beginning your new position. We will start by focusing on a "relay sprint" paradigm of leadership that requires you to be realistic and intentional about the relay "leg" you are undertaking and the legacy you are building. Then we will address the importance of how you can identify your inheritance, cope with the complexities of understanding what you're told and not told, find out crucial information that wasn't shared as well as manage surprises, and set the stage for your own legacy. 
---
Module 2: Power Dynamics (Thursday, March 25, 2021, 1:00 – 4:00 p.m. ET)
To prepare for your new position, you will need an in-depth understanding of power dynamics and their impact on your ability to work effectively on your campus. During this module, we will focus on ways to be attuned and attentive to hierarchies and politics as quickly as possible, including campus climate, gossip, campus lore, and misinformation. We will explore ways to analyze the campus' political landscape, climate, and culture, and how you can utilize the culture to accomplish your goals. We will also examine equity and inclusion, and power dynamics that may be operating for you both nominally and informally.
---
Module 3: Relationship Building (Thursday, April 1, 2021, 1:00 – 4:00 p.m. ET)
Planning for strong relationships across multiple constituencies in your new role is critical. In this module, we will focus on ways to sharpen your insight on how to build productive relationships across groups to accomplish your goals. We will address the challenges of gathering information while simultaneously understanding each person's agenda beyond what is being overtly presented. We will also explore multiple methods to determine who you can trust, and what you can trust from them. A special focus will be placed on building relationships within shared governance.
---
Module 4: Team Building (Thursday, April 8, 2021, 1:00 – 4:00 p.m. ET)
In this module, you will identify ways to evaluate and develop talent while building a productive team in a people-intensive organization. We will focus on building a team, assessing talent, distinguishing skills and competencies present and needed, and matching talent to committees. Then we'll address the critical importance of tackling personnel issues, managing team members who are not performing, and thinking about bringing in "your own people" to your team.
---
Module 5: Shared Governance Essentials (Thursday, April 15, 2021, 1:00 – 4:00 p.m. ET)
In this module, we will explore ways to effectively operate within a shared governance environment. One of your key considerations will be to gain clarity about what shared governance is and isn't, ways it applies to different roles, and how it plays out in the productive functioning of the institution or unit. We will also focus on the centrality of data-supported decision making, including budget and resource allocation, assessment and accreditation, and shared governance intersecting purviews.
---
Module 6: Operating Essentials (Thursday, April 22, 2021, 1:00 – 4:00 p.m. ET)
Establishing strong foundational processes is the cornerstone of leading your unit effectively. In this module, we will focus on both academic and operational processes. We will address the importance of reviewing policies and practices to determine which help or hinder attaining your goal, which might need to be revised, and communication strategies to address the changes, as well as overall communication processes. Lastly, we will address the nuances of how to think about your legacy, including the legacy you hope to build for your new position, what you will do to create it, and how to ultimately focus on the long-term health of the institution or unit.
---
Module 7: Capstone Session – Putting it all Together (Thursday, April 29, 2021, 1:00 – 4:00 p.m. ET)
Within the paradigm of a "sprint relay," this session will focus on the roadmap you have developed. You will be asked to share your insights, ideas, and plans, and get feedback on how to refine them to maximize your honeymoon period. Finally, this is an opportunity for us all to celebrate our learning, share shifts in mindset, and get feedback on your roadmap for the first three to six months in your new position.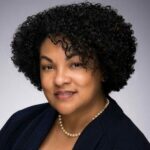 Maria Thompson, Ph.D.
President and CEO, Retired, Coppin State University
Maria is a career educator whose work experience spans a variety of institutional categories, including research universities, comprehensive universities, land-grant universities, urban located, rural located, HBCUs, and PWIs. She was president and CEO of Coppin State University (CSU), provost and vice president for academic affairs at the State University of New York (SUNY), and vice president for research and sponsored programs at Tennessee State University.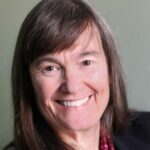 Susan C. Turell, Ph.D.
Former Provost, Marywood University
In higher education for 29 years, Susan brings a passion to her work for supporting people and designing and implementing effective processes. She served in leadership as a department chair, associate provost, dean, and provost. She brings those experiences, as well as her training and practice as a psychologist, to synthesize best practices and approaches in a new paradigm about what it means to be an effective leader in 21st century higher education. A seasoned administrator who is a teacher at heart, Susan welcomes the opportunity to share her learnings with new and aspiring leaders to strengthen their leadership skills, encourage their optimism, and support their vision for new possibilities.
The registration for this program is now closed. Take a look at our Senior Leadership Transitions Coaching Package to unlock personalized support for your transition. Learn More
Questions About the Event?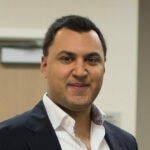 Amit Mrig
President, Academic Impressions
*All-inclusive members receive $250 off of conference registrations (in addition to the early bird discount if applicable). Please note this discount is not applicable on pre- or post-conference workshops or conference binders.