by W. Kent Barnds (Augustana College)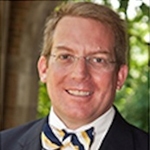 Turnover stinks! This is a typical sentiment, especially when the so-called "right people" choose to leave an organization.
Or, at least, that was the way I felt when I first assumed leadership. In fact, for a long time, each time a valued staff member made the decision to leave, I was tormented.
At first, I remember getting mad. Then I agonized over each loss and replayed in my mind what I could have done better or differently. I always ended with a period of mourning.
I can't imagine I'm alone in this. I expect every great leader out there has asked, what could I have done to keep that employee? I've asked myself that question a number of times over the years and have recently come to three conclusions I can live with:
1. It's not always about you, so get over it
My own experience and countless conversations with my counterparts over the years reveal three reasons why staff leave or stay at an institution. And while (a) money frequently is an issue, it's not the primary issue. More often the reasons include (b) family and (c) a new opportunity or professional growth.
One of my dearest friends has worked at the same college in the same office for his entire career in admissions. I think this colleague is the most marketable admissions professional in our industry, and I once asked him why he stays. His answer was, "My mom lives here, I grew up here, and I like living here." I concluded that in his case family trumped opportunity and professional growth.
I also spoke with another friend who had recently moved from a place where he had worked for some time. I will admit I was surprised when I heard of his appointment because I had him pegged living in a different part of the country and working for a different type of place. When I asked him why he chose X institution, he candidly replied, "We will be closer to my wife's parents' home, which will be great for the kids." Again, I heard the theme of family as an important consideration—this time for someone who left.
My own circumstance was similar when I took my position at Augustana College nine years ago. I was attracted to Augie because I knew quite a bit about it and believed it would be professionally challenging. However, the fact that my parents live 45 minutes from the Quad Cities was much more than just an "added bonus." Indeed, it was an important part of the calculus that I did before applying for the position.
The bottom line for leaders is that family and home ties are really important and will often play a big role in whether someone stays or goes.
Again, it's not always about you. Often, it's them.
2. But it might be directly related to you, so get comfortable with that
However, another theory is less comforting.
While I've heard plenty of concoctions and all sorts of mythology about reasons for leaving a position, I've had to face up to the fact that sometimes someone leaves because of me. Yes: me. No one has ever told me that specifically, but I know it's true and have had to become content with that fact.
I also know how very difficult it is to tell someone you are leaving. It is not something any of us looks forward to doing. The anxiety people have about announcing they are leaving results in "half-truths" and the typical politically correct behavior in which we all engage (e.g., the mutual admiration club, offers of references, the old "if you ever want to come back…," etc.). However, I think the reasons are fairly straightforward and universal:
People leave when they have lost confidence and belief in a leader's vision
People leave when they believe there is only one way to do things
People leave (and are left) when they, or the leaders they work with, have lost objectivity about the task at hand
CONFIDENCE IN THE VISION
Reason #1 often is a result of experience and longevity on staff. It is not unusual for staff to "fall out of love" with leadership and develop the confidence that they can do a better job than the leader. And it is also a naturally occurring phenomenon that staff members rise in the ranks to become leaders, whether in their original workplace or elsewhere. But while it is sometimes true that a departure may be the result of a staff member gaining the confidence to test his or her own vision as a leader elsewhere, it's worth some self-reflection about the relationship you have with the departing employee. Leaders must acknowledge the very distinct possibility that when someone leaves the staff, he or she may have lost confidence in your vision.
POSSESSION OF THE TRUTH
Reason #2 often is a result of developing possession of the "truth." We all know people who believe there is only one way to do things. At a time when strategies and tactics are changing with great speed, those who "possess the truth" are all the more uncomfortable in their positions. Some believe it is better to simply leave and find a new truth than to see the painstaking handiwork of their belief system challenged, beaten and destroyed. The message for both leaders and staff is that when you think you have the one and only truth—think again. You don't.
LOSS OF OBJECTIVITY
The third reason for turnover is what I refer to as a loss of objectivity about the work at hand and how to do it. I think passion for a place can cause this loss in objectivity, which, ironically, can be deadly for the place and the students we serve. This loss of objectivity often occurs when the cult of one's personality transcends the college or university for whom he or she works—a sort of narcissism, which eclipses the fact that the college or university is larger and greater than the individual.
Those who lose objectivity for the job also will lose many staff, since no one can measure up to them. Again, this is as much a message for leaders about your own work as it is about those who surround you. Speaking from experience, this is a difficult situation to recognize, but is far more common than might be acknowledged.
3. You need to start thinking about what you can do, proactively, to minimize turnover
While I have become more philosophical about turnover, I've not become complacent and am not sitting back thinking there's nothing I can do. To the contrary, I've developed a number of practices intended to minimize turnover and organize a high-performing admissions team.
In my follow-up article (forthcoming), I will share three specific things you can do as a leader to keep your team on task and intact.
MORE ARTICLES FROM W. KENT BARNDS
W. Kent Barnds is a frequent contributor at Academic Impressions. You can read more of his editorials and advice on practical strategies here: