Learn how to use data to demonstrate the ROI of your alumni engagement efforts.
Overview
Alumni relations teams are increasingly under pressure to demonstrate their results and to better connect their contributions to fundraising and development efforts. In order to effectively respond to these demands, advancement professionals need to be able to quantify alumni engagement, demonstrate ROI, and bring to life the story of their shop's alumni engagement efforts.
Join us online to learn strategies, tools, and best practices on gathering and using alumni data to develop and improve your engagement model scoring system, so that you can make better decisions and optimize your engagement efforts. With the help of our expert faculty, you will discuss the key components of developing and measuring alumni engagement, including:
Gathering and analyzing essential data
Quantifying the volunteer experience
Deploying alumni attitude and event surveys
Using data to inform future planning
Applying an engagement scoring model
Throughout the program, you will have opportunities to share and discuss challenges with fellow attendees, as well as share proven approaches and methodologies to successfully measure alumni engagement.
Who Should Attend
Professionals from across alumni relations and advancement services who are looking to create, improve upon, or implement an engagement scoring model will benefit from this conference. This could also be helpful for shops with engagement scoring models in place who are looking to enhance their model through the best practices presented. Leaders and decision makers who would like to better share the story of their alumni efforts will also find this training valuable.
Follow Through With Success Coaching
Have you ever gone to a training only to find that you came back with great ideas but don't have the time, support, or skills needed to make the changes?
Academic Impressions has produced thousands of trainings and we have learned that utilizing a coach after attending a conference helps provide accountability and bridges the training with the on-the-ground work of getting the job done.
As a result, we are now offering success coaching on select conferences.
Purchase this training + 3 one hour follow up success coaching calls
Work with an assigned coach who has extensive experience in higher ed.
Get individualized support to help you follow through on what you've learned.
Workshop your plans, run your ideas by someone and get additional help/practice.
To get success coaching, simply purchase the Conference and add Success Coaching during registration.
The Academic Impressions Online Learning Experience
Intentionally Designed
Online Learning
Our virtual trainings go far beyond just replicating PowerPoint presentations online: these experiences are intentionally designed to give you the kind of robust and dynamic learning experience you've come to expect from Academic Impressions. These trainings provide you with an active learning environment and an online space where you can explore ideas, get inspired by what your peers are doing, and understand the range of possibilities around a certain topic. You will leave these sessions with practical solutions that you can take back to your team or task force.
What you will get:
A dynamic, interactive, and high-touch virtual learning experience designed to engage and set you up for growth
Seamless online face-time, networking, group work, and Q&A opportunities from the comfort of your own workspace
Practical takeaways and hands-on knowledge
Guidance from vetted subject matter experts
See What Our Attendees are Saying
"This conference was very helpful. In the ever changing fast pace business of higher ed, having information to make decisions have never been more important."
"A 'must attend' for any alumni professional building a metrics program."
"This conference equipped me not only with tools, content, and best practices for alumni engagement, but with the attitude and perspective to make change and empower growth. I am leaving feeling inspired and excited!"
"Practical information delivered simply—able to put in place things I learned, discovered, and planned at this conference—as soon as I get back."
Day 1 | December 7, 2021
All Times Eastern
Welcome and Opening Remarks
11:00 – 11:30 a.m. ET
---
Defining Alumni Engagement
11:30 a.m. – 12:30 p.m. ET
Engagement is the foundation of alumni relations work. We will talk through the industry-identified definition of engagement and outline how alumni activities translate to engagement.
---
Break
12:30 – 12:45 p.m. ET
---
Exploring and Understanding the Data You Have
12:45 – 1:15 p.m. ET
In this working session, you will assess the alumni data you currently gather. We will cover how to use data to drive events and programming, then we will focus on your individual campus needs and include sharing with the group to highlight best practices and trends.
---
Long Break
1:15 – 1:45 p.m. ET
---
Gathering Data and Ensuring Data Integrity
1:45 – 2:45 p.m. ET
One of the biggest issues shops face is how to gather data to inform metrics. From volunteer metrics to connecting with alumni via social media, we will provide ways to quantify alumni engagement across data points. Here we will discuss building relationships across campus to gain buy-in and ensure proper data collection. Our faculty will also give suggestions that will help you make the most of your database and simple functions in Excel. The session will begin with brainstorming your current data-gathering challenges and end with an activity to sketch out your goals for the upcoming year.
---
Break
2:45 – 3:00 p.m. ET
---
Events Metrics
3:00 – 4:00 p.m. ET
Understanding the difference between, and value of, tactical and strategic event evaluation, as well as learning which KPIs to focus on, are central to obtaining event metrics. More specifically, after this session, you will be able to look at evaluative metrics to determine the efficacy of your events in order to guide your decision making for the most beneficial outcomes.
---
Alumni Surveys
4:00 – 4:45 p.m. ET
While you may survey alumni in your shop, do you know how to develop questions that will reveal the most applicable information? This session will cover survey design, data analysis, and responder follow-up for both alumni attitude and event surveys.
---
Day 1 Closing and Q & A
4:45 – 5:00 p.m. ET
---
Day 2 | December 8, 2021
All Times Eastern
Networking and Reflection
11:00 – 11:30 a.m. ET
---
Volunteer Metrics
11:30 a.m. – 12:15 p.m. ET
During this session, we will quantify the work of volunteers and share best practices on synthesizing the data that comes from volunteer engagement. We know that this is a great engagement point and there is a correlation to giving.
---
Using Metrics to Inform Planning
12:15 – 1:00 p.m. ET
Once you gather improved alumni data, how do you use this information to guide future program planning? Based on event performance and alumni interests, what should you be doing more of? Can you revamp or eliminate events or programs? Our instructors will address these questions and talk about how to better segment your populations to optimize your alumni relations operations.
---
Long Break
1:00 – 1:30 p.m. ET
---
Engagement Scoring Models: Refining and Expanding the Model
1:30 – 2:45 p.m. ET
You will examine different scoring models, including how they were developed and what you can learn from their implementation. Whether you have a model or will be building one, this time will allow you to both build and adapt based on your individual needs.
---
Break
2:45 – 3:00 p.m. ET
---
Staffing and Structure
3:00 – 3:45 p.m. ET
We will explore what is working and discuss ways to reorient your shop around your new goals and plans. To fully realize your effort of making more data-driven decisions for your alumni programming, staffing is necessary to ensure that your shop is on board with this cultural change. Our faculty will offer practical advice on managing up, laterally, and down to guide you to success.
---
Reporting and Telling the Story of Your Metrics
3:45 – 4:30 p.m. ET
Having the data is great but telling the story of the data is better. Share best practices for quantifying your engagement experience and utilizing those metrics to share information within your organization and across campus. Let the data serve as an additional way to communicate the value of the work happening within alumni engagement.
---
Action Planning and Next Steps
4:30 – 5:00 p.m. ET
We will have covered a lot of ground in these two days; this session is designed to bring concept to concrete and to equip you with the tools and plan to implement what you have learned once you return to work.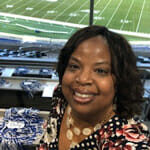 Beverly Harris
Senior Business Manager for Operations, Duke University
Beverly joined the Duke Alumni Association in February 2016 as the organization's first senior director of strategic business analytics. In her four years in this inaugural role, she has been instrumental in establishing internal data governance structure that manages and monitors the quality and usability of alumni engagement data.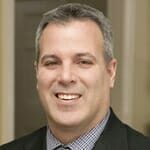 Ray Satterthwaite
President, Engagement Analysis Inc.
Ray began his career at McGill University in Montreal as the director of alumni relations and annual giving of the 180,000 member alumni association. He then moved to Queen's University in Kingston to serve as associate vice principal of advancement and chief development officer, running a successful $262 million capital campaign.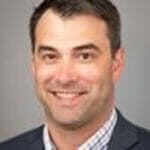 Parks Smith
Senior Director for Marketing Strategy, Virginia Commonwealth University
Parks has spent over 10 years working in higher education including experience with strategic enrollment management, alumni relations, development, and career services. His driving passion in his current work is building relationships and finding opportunities to get alumni involved with their alma mater in the most meaningful way possible.
Questions About the Event?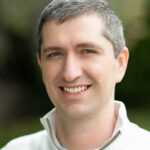 Nick Pettet
Program Manager, Academic Impressions