by Ron Cohen, Susquehanna University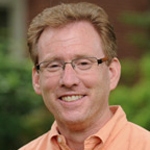 Most alumni have far greater value to give their alma mater than the checks they write, or what wealth screenings might find. The value comes via the lives they lead, the talents they've acquired, the enthusiasm they maintain for their own undergraduate experiences, and their strong inclination to pass along what they know. Their powerful, personal stories can generate a larger network for an institution -- or, as you will see in the scenario below, tuition dollars -- in ways other than a direct financial gift from that alum. Advancement staff can and should be harvesting this type of value.
The following is a true story.
The Michael Scenario
"Michael" graduated from a liberal arts college in the Midwest. His college runs a terrific volunteer program in which alumni contact prospective students as part of the recruitment process. Michael signed up pretty much as he was walking across the commencement stage a few years ago. He then moved to the West Coast to start a job – and in his spare time, he began talking to a lot of prospective students interested in his college.
The college publishes an annual report that thanks program volunteers and shows how they interacted with prospective students, where contacts happened, and how many applied and enrolled.  It's a well done piece and expresses gratitude to alumni and parents who give their time to help.
I received this report in advance of a visit I made to the college as part of a research project. When I arrived, my first question was: "Who is this guy 'Michael'?" He got my attention because in the report, he was listed as having had the most face-to-face contacts with prospective students during the recruitment cycle: 100 of them!
Staff members told me Michael is awesome, loves the college, is always ready to help, and is obviously very good and persuasive in conversations with students. And at age 26, he's able to represent the college accurately because he attended so recently.
"How do you thank him?" I asked. Staff said they send him notes and try to stop in and see Michael when they travel west.
When I responded that it didn't seem like enough, they were surprised and a bit taken aback.  "Let me try to explain," I said.
First, I asked if Michael's 100 contacts produced applications. After all, he's really good at what he does. The staff said yes, and I asked if 20 was a reasonable number of applications to link to his efforts. They said it was probably more than that. "Great," I said, "Let's stick with 20."
Then I guided them through this calculus:
At my own institution, 20 applications typically leads to 14 accepted students.
14 accepted students yields 2 or 3 enrolling students.
2 or 3 enrolling students will turn into at least 2 graduates, and usually 3.
Our net revenue annually is about $25,000 per student.
"If Michael's 100 contacts produce 2 graduating students at my institution, he is responsible for generating roughly $200,000 in revenue," I said. "So again, how are you thanking him?"
The staff now understood Michael's value differently.
A donor who writes a check for $200,000 usually receives significant recognition and stewardship that includes senior institutional leaders, event invitations, naming opportunities, special communications, etc. There are relatively few donors at this level, and fewer still who are 26 years old. But there are a lot of Michaels in the alumni pool.  Their capacity and inclination to make this sort of contribution is very high.
Working with Student Recruitment to Find Your Michaels
Can you see this possibility for your institution? More importantly, are you willing to invest in developing more Michaels?
It's a question you shouldn't answer alone. Instead, have an exploratory conversation with your colleagues in student recruitment:
Does Michael add enough value that your admissions office would want to have more like him?
If yes, how can we work together to come up with a plan to identify and develop more Michaels?
What is our capacity for executing this plan? (Can we support 5 Michaels or 50?)
How will we recognize and thank our "Michael squad"?
Working through these questions together will increase the odds of a successful partnership and the engagement of alumni who can make a difference.  After all, you'd like each Michael to have 100 face-to-face contacts with prospects every year, right?
Your Michaels may live all across the alumni body. For example, consider these scenarios:
Scenario A
A middle school teacher spots talented 7th and 8th graders and says to them, "I know it's early, but when you start to look at colleges, I think you'd be a great fit at the place I went to college…" The teacher then provides your institution with information about these students.
Scenario B
A computer programmer serves, in her spare time, as a youth swimming instructor and coach. She can speak to the value of how her experience on the swim team in college helped her be successful in lots of different ways. "I'd be happy to share more information with you if you like…" You then hear about the students who take her up on that offer.
Scenario C
An insurance agent's clientele includes parents of future college students. The alum's planning conversations with these parents leads to recommendations about the college search process. "I had a great experience at my college, maybe you'd want to consider it," the alum says. Then you hear from the agent about those parents who express interest.
The "job description" for this sort of advocacy fits so many of your alumni. The message you want to send these alumni is: "We need you to make a valuable difference for the college, and here's a way to do it that doesn't require writing a check. You just need to be enthusiastic about your student experience and willing to talk about it! Interested?"
ADDITIONAL RESOURCES
A related article from Ron Cohen:
More than Dollars: How Many Opportunities are You Missing with Your Alumni?