Improve your writing productivity and effectiveness in just 6 weeks.
Overview
Publishing your research is a foundational part of your career trajectory. With so much riding on your research efforts, it's important to be as effective and productive as possible in your writing practice.
Join us online for this 6-week bootcamp, designed to build your skills and confidence in writing, so that you can get published in a timely manner. Each session will provide tips and strategies to help you develop as a writer by focusing on both the content and quality of your journal article, as well as the process and habits you need to produce your manuscript. During this bootcamp, you'll explore how to:
Select your journal and understand your audience,
Identify and organize your ideas into an argument,
Strategize your approach to reviewing literature,
Create a consistent and personalized writing practice, and
Develop your authoritative voice as an expert in your discipline.
This bootcamp will not simply teach you about writing strategies, it also invites you to practice those strategies first-hand through short writing and reflective exercises during each session. Since writing can be isolating and difficult to prioritize, this bootcamp also offers small group discussions and peer writing partners to provide you with the necessary accountability and social connections needed to advance your writing project.
A Highly Personalized Experience
In addition to the six live online sessions, this bootcamp offers one individual 45-minute consultation with the facilitator and expert writing coach to help you:
Grow awareness around and quiet your personal writing challenges
Strategize writing practices and products that are personalized to your manuscript and your field
Discuss issues that may arise with co-authors
Provide individualized feedback on your writing.
Develop the central argument(s) of your manuscript
To preserve the intimate and interactive nature of this training, the bootcamp is limited to 24 participants. Register early to reserve your spot!
What You Will Get
Six live online, weekly sessions. This schedule helps build and sustain momentum in your writing practice. Each session is facilitated by our expert instructor and writing coach to help you with the two dimensions of writing journal articles: content and process.
Community and accountability through writing partners and small group discussions.
A personalized, 45-minute consultation session: You will have the opportunity to sign up for a 1:1 session with the facilitator to address questions and needs specific to your discipline, writing project, or personal writing challenges.
Who Should Attend
This bootcamp is designed for researchers in any stage of their career who seek to: demystify the process of journal article writing, publish in areas of study that are new to them, and/or need accountability and structure to reach their publication goals.
Follow Through With Success Coaching
Have you ever gone to a training only to find that you came back with great ideas but don't have the time, support, or skills needed to make the changes?
Academic Impressions has produced thousands of trainings and we have learned that utilizing a coach after attending a training helps provide accountability and bridges the training with the on-the-ground work of getting the job done.
As a result, we are now offering success coaching on select trainings.
Purchase this training + 6 one hour follow up success coaching calls
Work with an assigned coach who has extensive experience in higher ed.
Get individualized support to help you follow through on what you've learned.
Workshop your plans, run your ideas by someone and get additional help/practice.
To get success coaching, simply purchase the Bootcamp and add Success Coaching during registration.
Hear About the Bootcamp Experience
February 1 – March 8, 2022
Individual Dates: Feb 1, 8, 22, March 1, 8, 2022

Each week, we will focus on developing skills to help you more efficiently write the different parts of a journal article (i.e. the introduction, literature review, discussion, etc.) and to identify writing practices that meet your unique situation and needs.
Week 1: Debunk Writing Myths That Don't Work for You
February 1, 2022 | 1:00 – 3:00 p.m. ET
During our kick-off session, we will overview the program and our approach to writing. We will begin to form writing groups and have you introduce the manuscript idea that you will be working on for the duration of the bootcamp. Additionally, we will explore myths about writing and how to challenge them to establish a consistent and personalized writing practice.
---
Week 2: Refine Your Argument & Your Writing Practice
February 8, 2022 | 1:00 – 3:00 p.m. ET
In this session, we will help you develop and refine your article's central argument by drilling down to the "so what" of your manuscript. We will also continue exploring writing myths and crafting alternative strategies that best suit your specific and unique contexts.
---
Week 3: Prioritize Your Audience & Your Time
February 15, 2022 | 1:00 – 3:00 p.m. ET
In this session, we will discuss strategies for increasing your chances of publication by selecting a journal that represents the conversations you want to join and identifying the implicit expectations of your journal's readers. We will also determine strategies for overcoming distractions and procrastination.
---
Week 4: Structure Your Manuscript & Your Writing Plan
February 22, 2022 | 1:00 – 3:00 p.m. ET
In this session, we will address how you can increase your chances of publication by using your target journal as a planning tool for structuring your argument and outlining your manuscript. We will also discuss how you can create a personalized writing plan that helps you stay on track between writing sessions.
---
Week 5: Build Momentum & Motivation
March 1, 2022 | 1:00 – 3:00 p.m. ET
In this session, we will explore strategies for balancing reading and writing so you can better manage "analysis paralysis" and spend more time on writing. You will also identify your strengths and values to create a sustainable and motivating writing practice that lasts beyond the bootcamp.
---
Week 6: Establish Your Authority
March 8, 2022 | 1:00 – 3:00 p.m. ET
In this session, we will focus on writing a successful introduction and illustrating strategies for writing persuasively within your area of scholarship. We will address how you can strengthen your authoritative voice so that your contributions to your field via your manuscript are clear, concise, and strong.
Allison DiBianca Fasoli, Ph.D.
Faculty Coach, Leadership Coach, and a Psychological Researcher and Educator
Allison coaches clients around career growth and career decisions, work-life balance, branding, leading others, and defining visions for their teams. She helps scholars, researchers, and writers increase their scholarly productivity (without working more!), transform their writing practices and processes, clarify their conceptual ideas, and grow their scholarly voices. Allison also offers writing consultations to help clients present themselves and their work persuasively in writing– from cover letters to promotion materials to personal websites.
ACADEMIC IMPRESSIONS MEMBERS
$3,095 $2,745
through January 18, 2022
Get access to THIS online bootcamp only.
Online Bootcamp +
Success Coaching
$4,595 $4,245
through January 18, 2022
Get access to THIS online bootcamp + success coaching.
$3,095 $2,995
through January 18, 2022
Get access to THIS online bootcamp only.
Online Bootcamp +
Success Coaching
$4,595 $4,495
through January 18, 2022
Get access to THIS online bootcamp + success coaching.
Get $250 off this bootcamp + 100s of FREE trainings with membership!
Questions About the Event?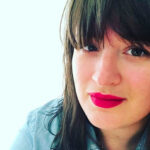 Jenna Ledford
Learning & Development Manager
Academic Impressions