Prepare, engage and inspire students and recent graduates for a meaningful lifelong connection with your institution.
Overview
Your young alumni constitute one of your most influential and important alumni groups. If your shop can engage them while they are still students, and further inspire a habit of giving soon after they graduate, the likelihood that they will become major and/or lifelong donors increases significantly. As such, it's crucial to have a robust and meaningful young alumni program, since it can often translate to greater long-term financial health for your institution.
Join us online and learn how to develop intentional young alumni programming that begins at the start of their journeys as students, and which continues powerfully through their first 10 years out from becoming alumni. Don't miss this virtual conference, which is a must if your institution wants to establish strong, lifelong relationships with its newest alumni, in which our highly respected experts bring a track record of young alumni engagement and inspiration. Take part in this two-day event to gain useful, practical content focused on:
Cultivating a culture of philanthropy on campus
Transitioning students to their new alumni status
Powerful digital engagement strategies
Volunteer recruitment and management
Effective in-person, virtual, and hybrid events
The program also includes a gap analysis that will help you to assess the current state of your young alumni programming so you know where to focus your efforts as you improve upon the program and results at your own institution.
Who Should Attend
This program is ideal for alumni relations and annual giving professionals who specifically work with young alumni, and who want to build new engagement efforts or improve upon the programs they have currently in place.
Follow Through With Success Coaching
Have you ever gone to a training only to find that you came back with great ideas but don't have the time, support, or skills needed to make the changes?
Academic Impressions has produced thousands of trainings and we have learned that utilizing a coach after attending a conference helps provide accountability and bridges the training with the on-the-ground work of getting the job done.
As a result, we are now offering success coaching on select conferences.
Purchase this training + 3 one hour follow up success coaching calls
Work with an assigned coach who has extensive experience in higher ed.
Get individualized support to help you follow through on what you've learned.
Workshop your plans, run your ideas by someone and get additional help/practice.
To get success coaching, simply purchase the Conference and add Success Coaching during registration.
The Academic Impressions Online Learning Experience
Intentionally Designed
Online Learning
Our virtual trainings go far beyond just replicating PowerPoint presentations online: these experiences are intentionally designed to give you the kind of robust and dynamic learning experience you've come to expect from Academic Impressions. These trainings provide you with an active learning environment and an online space where you can explore ideas, get inspired by what your peers are doing, and understand the range of possibilities around a certain topic. You will leave these sessions with practical solutions that you can take back to your team or task force.
What you will get:
A dynamic, interactive, and high-touch virtual learning experience designed to engage and set you up for growth
Seamless online face-time, networking, group work, and Q&A opportunities from the comfort of your own workspace
Practical takeaways and hands-on knowledge
Guidance from vetted subject matter experts
See What Our Attendees are Saying
"The virtual design of this conference coupled with the amazing work of our program manager promoted a high level of engagement and sense of community among attendees. The speakers were knowledgeable and enthusiastic to share their experiences. It was a refreshing shift from long days of traditional meetings on Zoom!"
"This is the first time I've ever attended a virtual conference, and to be honest, I had low expectations. Well, I was wrong. I am very impressed with the platform used and the quality of the content shared. Oftentimes, these conferences only talk about ideas and what could work, but at this event, actual pathways and practical next steps were shared. Academic Impressions did a great job featuring quality speakers who were willing to share what they know."
"Although the workshop was online, it felt as if the presenters were right there with us. All presenters were knowledgeable and really related the content to real work experiences. They were so willing to answer questions and offer assistance—I learned so much that I can apply."
"Many conferences leave you with learning but not always sure how to turn that into action for your organization. There were actionable tips shared throughout the two days and tools provided to help move the learning into action. I am always impressed with Academic Impressions conferences and this virtual one did not disappoint."
"At first, I was skeptical that a virtual conference was capable of being both engaging and informational - but Academic Impressions has mastered it! The 3-day online event was structured in a creative way that all participants had multiple opportunities to interact with each other and the presenters. No one's questions went unheard or unanswered. Thank you for this great experience, it has changed my view of virtual conferences and I look forward to attending more in the future."
- Desiree Ford, Digital Communications Manager, Binghamton University
"The virtual conference has been amazing. The presenters have all been great and the information they've provided is going to help us better use our social media. Even though this conference had to be virtualized due to COVID-19, the online format has been set up in a way that we can all collaborate and share ideas. I'm very eager to take what I've learned back to campus and start implementing new ideas."
- Chris Forde, Coordinator of Marketing & Public Information, Lincoln Trail College
---
Monday, August 1, 2022
All Times Eastern
Welcome and Introductions
11:00 a.m. – 11:30 a.m. ET
---
The Student Philanthropy Model
11:30 a.m. – 12:30 p.m. ET
A successful young alumni program depends upon cultivating a spirit of philanthropy throughout its student experiences before they become alumni. Our student philanthropy model and its three core components (awareness, gratitude, and giving) will set the context for the program.
---
Short Break
12:30 p.m. – 12:45 p.m. ET
---
Gap Analysis
12:45 p.m. – 1:00 p.m. ET
What is your current young alumni engagement strategy? By working through a valuable exercise in which you take a close look at your own current efforts, you will be able to more easily identify which areas need bolstering the most. This activity will also serve to guide your focus for the remainder of the program.
---
Student Philanthropy Programming
1:00 p.m. – 2:00 p.m. ET
Now that you understand the student philanthropy model in full, we will now walk through the typical student life cycle, identifying where you can cultivate awareness, gratitude, and giving. You'll then examine best practices for transitioning your students to alumni through effective philanthropic, volunteer, and event opportunities.
---
Long Break
2:00 p.m. – 2:30 p.m. ET
---
Capitalizing on Student Volunteers
2:30 p.m. – 3:30 p.m. ET
In this session, we'll talk through a "super" volunteer program that trains students starting as early as their first year on campus, and which calls upon them for support throughout their young alumni years. Through this alumni ambassador program, highly trained students are given significant leadership and solicitation training, and are then used for planning events, admissions panels, social media ambassadors, and more. Our knowledgeable experts will share how to integrate such a program into your own efforts in order to leverage existing campus leadership and governance programs—expanding on your transition efforts and strengthening your volunteer program as a whole.
---
Short Break
3:30 p.m. – 3:45 p.m. ET
---
Understanding Transition: Ensuring Engaged Students Become Engaged Young Alumni
3:45 p.m. – 4:45 p.m.
You've worked hard to engage your students, providing opportunities for them to increase their involvement, while also educating them on the importance of giving back. However, if you haven't considered the magnitude of the student-to-alumni transition, you will likely lose your already-loyal representatives. Here, we will therefore talk you through how the pandemic has affected this transition for the past two years in the big picture, as you also learn how to best communicate with these new graduates as they become alumni.
---
Q&A Faculty Panel
4:45 p.m. – 5:00 p.m. ET
---
Tuesday, August 2, 2022
All Times Eastern
Day One Reflections and Networking
11:00 a.m. – 11:30 a.m. ET
To kick off the second day of the conference, you will have the opportunity to connect with fellow attendees to share your key takeaways from day one, as you also share specific challenges you may also be currently facing in better engaging young alumni at your institution.
---
Creating Events Targeted at Young Alumni
11:30 a.m. – 12:30 p.m. ET
How are you approaching the upcoming academic year when planning for in-person, virtual, or hybrid events? Do you have a plan in place to pivot if a regional event must be moved to virtual? In this session, you'll examine how to design creative but flexible events that will attract your young alumni. You'll consider the different potential programming options aimed at graduates in the first five years compared to those in the first decade, and you'll also share and learn examples of successful events offered by institutions over the past two years—as well as the lessons learned from them.
---
Short Break
12:30 p.m. – 12:45 p.m. ET
---
Digital Young Alumni Engagement
12:45 p.m. – 2:15 p.m. ET
Now that we've covered in-person and online events and programming, we now turn to all things digital to complement your efforts. Here, we will cover social media engagement, video, podcast, live streaming and interaction, and emerging platforms that allow for gamification and augmented reality.
---
Long Break
2:15 p.m. – 2:45 p.m. ET
---
Young Alumni Feedback and Assessment
2:45 p.m. – 3:45 p.m. ET
How are you currently gathering and implementing feedback from and back into your young alumni programming? In this session, we will examine how to assess your efforts, including programming and volunteering, so that you are better able to understand how and when to change course. You will also have the opportunity to revisit your gap analysis and share two or three strategies that you plan to take back to your own institution.
---
Gaining Buy-In across Campus for Young Alumni Initiatives
3:45 p.m. – 4:45 p.m. ET
Young alumni are the next generation of leaders and will be an important source of support for your institution in years to come, so putting resources toward cultivating their goodwill will pay powerful dividends. So how do you make the case for long-term return during a time when many shops are so intensely focused only on short-term gains? This session will help you to develop a comprehensive young alumni program, build a reasonable budget while gaining buy-in, and recruit cross-campus allies to your cause.
---
Closing Remarks and Q&A
4:45 p.m. – 5:00 p.m. ET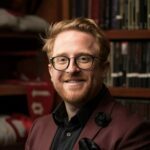 Ryan Barnhart
Assistant Provost, Student Success and Retention, Salem University
Ryan is a three-time CASE Award-winning higher education professional with nearly two decades of experience in the higher ed space, with expertise and experience in everything from strategic enrollment management and planning, curriculum design and instruction, to development and alumni relations, with digital media, event planning, retention, and strategic leadership as well.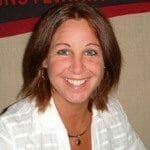 Elise M. Betz
Executive Director, Alumni Relations, University of Pennsylvania
Elise began her tenure at Penn as an associate director of The Penn Fund and currently manages a majority of the institution's alumni relations efforts, including communications, alumni education, the multicultural alliance, and alumni travel. She also founded and manages "Penn Traditions: Building Our Community," a comprehensive student advancement program.
The recording for this virtual conference will not be shared. Please only register if you are planning to attend the live sessions.
Questions About the Event?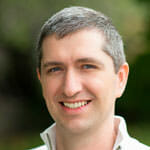 Nick Pettet
Learning & Development Manager,
Academic Impressions