A book by Jason D. McNeal
Effective contact reports help build the future of a donor's relationship with your institution. But gift officers are rarely trained to write reports that contain the information advancement leaders need to succeed. How do you improve the reporting skills needed to write detailed and useful reports?
In Writing Meaningful Contact Reports: A Handbook for Fundraisers, Jason McNeal of Gonser Gerber, LLP guides you through these challenges by:
Defining which interactions require contact reports
Demonstrating how contact reports can play a vital part in strengthening your institution's culture of philanthropy
Providing examples of high- and low-quality contact reports
Outlining key elements of contact reports
Addressing ways to make writing reports easier
Providing worksheets and templates to assist you in writing and using reports more effectively
Make your reports more effective, and build the foundation for lifelong relationships for your donors.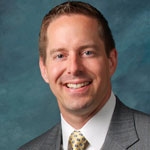 Jason D. McNeal
Consultant
Gonser Gerber, LLP
With nearly 20 years of institutional advancement and higher education administrative leadership, Jason joined GGTS in 2008. He provides counsel in the areas of major gifts, campaigning, planned giving, annual fund, board development, strategic planning, and integrated marketing. Prior to joining the firm, Jason served as vice president for advancement and community relations at Maryville College, where he led a highly successful advancement program, directed the institution's $83 million "Our Window of Opportunity" campaign, and implemented its first development officer evaluation solution. Before arriving at Maryville, Jason served as director for advancement at East Georgia College, a two-year University System of Georgia institution.
"… Those new to advancement work will find that the fun-loving case studies wonderfully illustrate the nuances of effective reporting while the 'primer' on prospect management provides a clear, concise overview of moves management shepherding—thus, further highlighting the importance writing meaningful contact reports plays as we document our activities with prospects and donors alike." 
Bud Christman
Vice President for Advancement
Mars Hill University
---
"…This book has inspired me to re-evaluate the importance of documenting contact reports and the important role I play in enhancing the culture of philanthropy at my institution." 
J. Steven Barnes
Senior Director of Development
Vanderbilt University Medical Center
---
"… I would recommend this be the first book you ask a new development officer coming on your team to read, regardless of their years of experience….Dr. McNeal provides extremely useful examples of contact reports that can easily be implemented while removing the intimidation and hesitancy of getting them done on a timely basis." 
Alan Medders
Vice President for Advancement
Columbus State University
---
"...McNeal demonstrates that completion of contact reports does not have to be a big time-eater….Jason McNeal is putting forth a concise and precise standard for the fundraising arena; this handbook will be a solid reference manual for any fundraiser's personal library." 
Jeff Lorber, EdD
Vice Chancellor for Advancement, University of Illinois Springfield
& Senior Vice President, University of Illinois Foundation
---
Make your reports more effective, and build the foundation for lifelong relationships for your donors.
Order multiple copies for your campus!
Order 10 or more copies and receive a $25 discount on every copy you purchase
---
---
Each print and digital copy purchased is licensed to the individual purchaser. Academic Impressions restricts the purchaser from making copies of this book or distributing digital copies for any reason.