Rely on market data to inform stronger academic program decisions.
Decision-making around academic programs is too often driven by gut feelings or internal interests. While institutional judgment is important, program decisions ultimately need to be anchored in data to ensure the program is viable and competitive in today's market.
Join us for a webcast that will help you make more data-informed decisions around your academic programs. Whether you are looking to launch new programs or grow or cut existing ones, our expert presenters from Gray Associates will help you:
Identify the myriad market data sources you need to use to make sound decisions
Learn how to compare programs head-to-head using market data
Understand the drivers of program economics, and how key levers can improve program margins
Leverage data to build consensus across stakeholders and allow for the strongest program decisions possible
Who Should Attend
Presidents, Provosts, Deans, CFOs, trustees, state higher education administrators, and other institutional leaders who want to make more data-informed decisions around their academic programs will benefit from this webcast.
CPE Credits Available
Recommended CPE Credits: 1.0
Program Field of Study: Specialized Knowledge
Delivery Method: Group Internet
Prerequisites: None
Program Level: Basic
Internal Domain: Academic Administration
Before accessing this free webcast…

Please sign up first for future updates from Academic Impressions.
Understanding market data
Which data sources are available?
What are their strengths and weaknesses?
How can they be used to assess student demand, employment opportunities, and competitive intensity?
Calculating contribution margins
Better understanding the profitability of your programs
Exploring the link between program size and program margins
How to calculate and use financial metrics to understand program economics
Identifying critical levers to improve program contribution
Moving the needle on a data-informed decision-making culture at your institution
How to create a process and culture of data-informed decision-making that balances mission, market, and academic standards
Instructor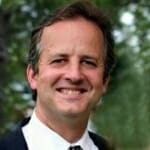 Bob Atkins
CEO and Founder, Gray Associates 
Bob led Gray's entry into the education industry and the development of Gray's proprietary industry databases and service offerings. He has worked with all of Gray's education clients, consulting Presidents, CEOs, and CMOs on business strategy, pricing, location selection, and program strategy. He is an expert in business strategy, marketing, sales, and high-tech distribution channels. He has helped AT&T, Avaya, American Express, Dex Media, Qwest Communications, HP, IBM, and other clients to develop growth strategies, enter new markets, and build their sales and channel organizations. He has also led efforts that have eliminated tens of millions of dollars in cost, particularly in sales and channel management. He is a published author whose articles have appeared in The Wall Street Journal, Sales and Marketing Management, and other publications around the world. He received an MBA, with honors, from Harvard Business School and a B.A., magna cum laude, from Harvard College.