by Patrick Sanaghan (President, The Sanaghan Group), with Clint Sidle
Why You Need a Stellar Team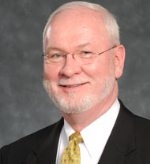 To build a high performing team is a daunting and noble task, and such teams are as rare as blue diamonds. The silo mentality that often exists on our campuses often limits our collective actions, and creates redundancy and replication. Given shrinking resources and the rapid pace of change, the siloed approach to team building and decision making is neither strategic nor feasible. We must work collaboratively to utilize the collective talents of our campus stakeholders. And learning to build high performing teams is one of the most effective ways we can meet the many challenges that confront us.
If a senior leader can build a stellar team, the organizational leverage that can be achieved is powerful and can be a game changer for a campus. In this scenario:
Stakeholders understand that cross-boundary collaboration is expected and supported by the actions of the senior team, because they model the way.
Campuses are able to solve complex challenges because people work together to manage these challenges.
People share resources, ideas, attention and effort, recognizing that the team, not just some individuals on it, really matter in serving the mission and vision of their campus.
We have had the opportunity to work with scores of senior teams in higher education. Almost always, these teams were comprised of highly intelligent, dedicated, honest, and mission-driven individuals. But few of them ever became a first class team. 
When you witness a high performing senior team being transparent with each other, asking for help, dealing with conflict effectively, and listening carefully to each other, it is something you never forget. We need more of this type of senior team on our campuses if we are to deal effectively with the complex and adaptive challenges facing higher education (Heifetz & Linsky, 2002).
This informal paper is an attempt to explore how a leader can build a great team and is informed by the research on high performing teams and our own experience with great teams on the campuses we worked on over the past twenty-five plus years. We have been interested in how excellent teams actually function and have recently written about them (Sanaghan, 2012; Sanaghan & Gabriel, 2011; Sanaghan & Eberbach, 2013; Sanaghan & Lohndorf, 2014; Sanaghan & Lohndorf, 2015; Sanaghan, Mrig & Lohndorf, 2016). There are a lot of prevalent "myths" about teams (see the paper 6 Destructive Myths about Teams in Higher Education for examples) and we hope to share with you the "realities" about building and creating a stellar team. (If the research and practical strategies we share below are significant to you, consider coming to hear more at the Leading and Motivating Teams in Higher Education workshop.)

For a limited time only: We have opened up our leadership content to registered users. Please login or create a free account to read the full paper.
---
We hope you're enjoying this read. The full text of this article or report is complimentary for our Daily Pulse subscribers. Please login to read it!
ARE YOU A NEW READER?
Get hundreds of articles and reports like this one — Please sign up to have your Daily Pulse and other updates from Academic Impressions delivered to your inbox.
Daily Pulse is a curated email digest of practical strategies, timely research reports, and current events in higher ed. You'll also get periodic updates about our upcoming events and other services, as well as free access to hundreds of articles on this site.
We are excited to bring you the most critical updates and reports in higher education. Thank you for your interest!