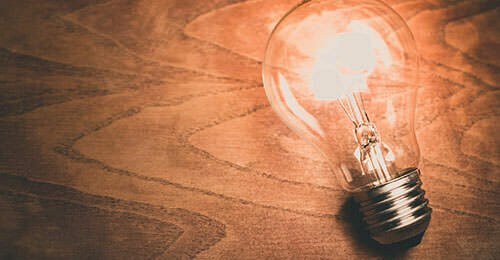 To meet the challenges facing higher education, we need to start finding leaders who don't fit the charismatic stereotype. A recent program developed in the for-profit sector may provide a model for finding our colleagues who have enormous potential for leadership but who frequently remain invisible to us. Patrick Sanaghan explains.
by Patrick Sanaghan (The Sanaghan Group)
Several years ago, a corporate client with whom I had a long working relationship contacted me with an unusual request. He said, "I want you to find the leaders in my organization that we don't know we have." I was immediately drawn in by this counter-intuitive notion.
This leader had built a robust and successful organization over twenty years and was smart enough to know that leadership didn't reside only at the senior levels of his company. He had invested his money, time, and attention to developing distributed leadership throughout the organization, but he wanted to dig deeper. He told me, "I know we have really good leaders here, but they aren't enough. We need more and better ones if we are going to stay competitive. I want you to help me find those leaders who are hidden from us."
Finding the "Stylistic Invisibles"
I agreed to help with this provocative idea and began to work with the company's V.P. of human resources to figure out how to find these "hidden leaders." After several conversations and a little research, we came up with a pilot program and a simple survey, which we distributed to one division of about 200 people. We assured the participants that their answers would be anonymous and that we would communicate the results in broad stokes as soon as possible.
We gave participants one week to complete the survey. Thanks to the intriguing topic and the credibility of the HR division, the survey response rate was more than 70%. Our three focus questions were:
Who are the people you work with that you consider to be your go-to people—those who are getting things done, are great thought partners, are reliable and credible? Who are your most trusted colleagues?
Who in your work unit/division should be developed as leaders but who may have been overlooked because they are quiet, shy, introverted, or humble?
If you were in charge of leadership development for the organization, whom would you select as candidates for leadership training? Please explain why.
---
We hope you're enjoying this read. The full text of this article or report is complimentary for our Daily Pulse subscribers. Please login to read it!
ARE YOU A NEW READER?
Get hundreds of articles and reports like this one — Please sign up to have your Daily Pulse and other updates from Academic Impressions delivered to your inbox.
Daily Pulse is a curated email digest of practical strategies, timely research reports, and current events in higher ed. You'll also get periodic updates about our upcoming events and other services, as well as free access to hundreds of articles on this site.
We are excited to bring you the most critical updates and reports in higher education. Thank you for your interest!