Related Articles (these are Member Exclusives):
Feasibility Checklist: The Science of Bringing New Academic Programs to Life
Financial Modeling for New Academic Programs
by Melissa Morriss-Olson, Bay Path University, author of Academic Entrepreneurship: The Art and Science of Creating the Right Academic Programs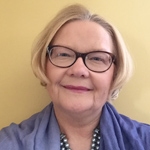 The challenges facing higher education in recent times are well documented. Never has it been so critical for colleges and universities to adopt an entrepreneurial mindset.  Especially for resource-constrained institutions (which is most of us), traditional financial management approaches such as resource prioritization and/or cutting one's way to sustainability are no longer sufficient long term solutions. In this current context, successful institutions are outward-looking and have developed a discipline around driving entrepreneurial growth in ways that live and further leverage the mission. This is what having an entrepreneurial mindset is all about; from my experience, nurturing such a mindset at the institutional level requires both art (intuition, active listening, and keen attention to opportunities) and science (rigorous discipline and process).
I consider myself an academic entrepreneur.  Throughout my career in higher education, I have been focused on looking outward and asking key questions such as "How can we do this differently?"; "What do we do really well that might be leveraged in new and unique ways?"; and "What market opportunities exist that we are uniquely equipped to meet?"
At Bay Path University where I serve as Provost, we undertake vision planning every three years and as part of this process, we routinely ask these questions as we review new opportunities that are both mission-centric and entrepreneurial.  Through this process, we have launched more than 20 new graduate programs over the past decade, we have established the American Women's College (AWC), the first women's only fully online program in the country and we have initiated several curricular innovations that powerfully leverage our mission such as our Women as Empowered Learners and Leaders (WELL) program, a multi-dimensional learning experience that weaves together academic coursework, leadership skills, career preparation, and community service.
At Bay Path, we like to say there is no bad idea.  However, there are several criteria that we consider when evaluating whether to move forward with a new academic program or initiative:
Mission and opportunity
Operational feasibility
Market niche
Internal support
Failure potential vs. opportunity assessment
---
We hope you're enjoying this read. The full text of this article or report is complimentary for our Daily Pulse subscribers. Please login to read it!
ARE YOU A NEW READER?
Get hundreds of articles and reports like this one — Please sign up to have your Daily Pulse and other updates from Academic Impressions delivered to your inbox.
Daily Pulse is a curated email digest of practical strategies, timely research reports, and current events in higher ed. You'll also get periodic updates about our upcoming events and other services, as well as free access to hundreds of articles on this site.
We are excited to bring you the most critical updates and reports in higher education. Thank you for your interest!
Get Melissa Morriss-Olson's Book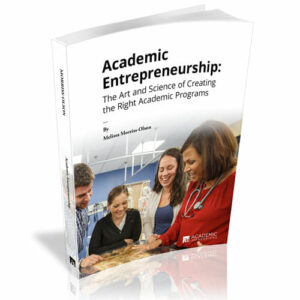 Academic Entrepreneurship walks you through strategies for identifying, creating, and growing the right academic programs – both the mindset needed and the practical steps. Included in the book are templates, samples, worksheets, and case studies. Find out more.