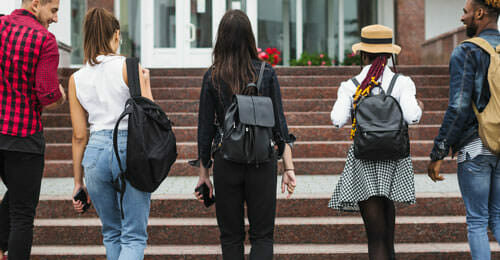 W. Kent Barnds offers seven strategies for involving faculty in student recruitment in ways that are meaningful and effective. Here's how to do it right.
by W. Kent Barnds (Augustana College)
Admissions teams often ask: "How do we effectively involve faculty members in student recruitment?"
This question has even more urgency now, given enrollment pressures throughout higher education. It only makes sense to look to the faculty; they remain the most credible messengers on a college campus.
A LOOK AT THE DATA
In fact, in Academic Impressions' 2013 survey on enrollment declines, 47% of the 190 institutions participating in the survey missed their enrollment targets last year--many by a significant percentage.
Years ago I heard Robin Mamlet, who at the time was the dean of admissions at Stanford University, remind a room full of admissions officers that "we work for the faculty." I've been guided by this idea and recognize admissions officers are an extension of the faculty, rather than vice versa. Involving faculty in recruitment activities should be guided by this premise.
Admittedly, I don't always get things right. But, based on more than 20 years of experimenting and listening, I'd like to suggest:
7 keys to encouraging faculty to become (and stay) involved and
4 strategies for leveraging faculty expertise to improve student recruitment.
---
We hope you're enjoying this read. The full text of this article or report is complimentary for Academic Impressions members. Please login to your member account to read it!
If you're signed up to receive our Daily Pulse, but your institution does not have an active membership, you won't have access to this article.
FIND OUT ABOUT MEMBERSHIP:
An Academic Impressions membership provides multiple users on your campus with unlimited access to exclusive reports, research briefs, hundreds of free webcasts and online trainings, and discounts on conferences. Learn more about membership and get unlimited training and reading for you and your team today.