by Kristen Ingels and Jason Simon (SimpsonScarborough), and Sarah Seigle (Academic Impressions)
As more marketing/communications offices at colleges and universities supplement traditional market research/brand benchmarking data with new digital marketing analytics, they are seeing opportunities to gather more powerful and actionable insights. It is a lot of data and can be overwhelming, but when overlayed and considered holistically, this data provides more insight for both long-term and short-term strategy.
To learn more about some of the best tools and most significant opportunities ahead, we reached out to Kristen Ingels (senior brand strategist) and Jason Simon (vice president and partner) at SimpsonScarborough, who have also presented our two-part, recorded webcast Connecting Market Research to Strategy in Higher Ed. They also shared some practical tips with us in the following interview:
Significant Opportunities: An Interview with 2 Digital Marketing Experts
Sarah Seigle. In your experience, what is the primary barrier or challenge that institutions face when trying to turn the insights they gain from their market research into meaningful marketing strategy or tactics?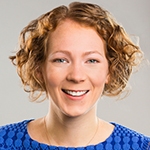 Kristen Ingels and Jason Simon. There's a natural tendency for people to rely on anecdote or gut instinct when forming opinions; schools are no different. According to a 2016 SimpsonScarborough study with higher ed marketing leaders (the full report will be released in January), anecdotal opinions of reputation rose to the top as one of the key metrics used to gauge the success and impact of marketing communications efforts. Many institutions do not have long-term brand equity measurements or benchmarking data in place that can be used to track and inform strategy over time. As such, they rely on metrics such as anecdotal feedback, external rankings, or metrics measured by other departments like enrollment or advancement to inform strategy and measure success of marketing communications efforts.
This is beginning to change with the rise of the chief marketing officer (CMO) within higher education and with more data-savvy higher ed marketing leaders; however, even those who do conduct ongoing market research often still face similar challenges with leadership and board members. Marketing leaders must start by creating data-driven hypotheses and goals to inform their strategic decisions and then follow up with metrics and key performance indicators (KPIs) that accurately and consistently measure and refine their strategies over time.
Sarah Seigle. Let's talk a little bit about digital marketing data and analytics. What kinds of insights are most institutions able to derive currently from their social media channels and other digital marketing platforms? What key metrics are they looking at, and how is this different from a year or two ago?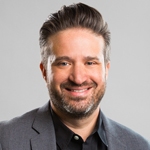 Kristen Ingels and Jason Simon. With the growth of digital and social there has been an explosion of analytics and measurement tools. At first institutions were really focused on measuring reach, which measures the spread of a social media conversation. Reach can certainly help understand the context or the potential audience size, but isn't that powerful on its own. Institutions then began to overlay reach with engagement data such as clicks, retweets, or replies that indicate action. That is where many institutions are today – measuring the impact of reach and engagement through conversions to action.
The crucial element that is still missing is the third step of measuring how this activity contributes to brand equity, which is an important metric that needs to measured over time. This is of increasing importance because many of the interactions that were once primarily in-person are continuing to shift toward digital experiences. Thus the need for web user experience elements and the rise of chatbots and other support features for customer needs. Interactions with these digital channels will continue to become more commonplace and will continue to influence brand associations and brand loyalty, and in turn will affect brand equity.
Sarah Seigle. What is the biggest opportunity institutions have to improve the way they dig into and use the analytics available to them via their digital marketing channels? How could they interpret and apply this information more effectively?
Kristen Ingels and Jason Simon. Many institutions are doing a great job of using social and digital analytics to inform their day-to-day decisions and respond to immediate needs. For example, they may be using social media not only as a brand channel and to communicate about on-going campus events, but also as a customer service tool to interact one-on-one with prospective students, current students, donors, and other audiences in real-time. This type of interaction certainly lends itself to social media and can prove instrumental for crisis communications situations. Many institutions are also successful in using quick engagement metrics to help refine their approach to digital. They can easily and quickly see if a certain type of content resonates with an audience and can also swiftly test out new features such as live stream video.
However, while many institutions have done a great job of ramping up their digital capabilities and using analytics to inform their day-to-day decisions, there is a big opportunity for institutions to consider multiple metrics to add further dimension and deeper insight. We find that data is often most powerful when multiple elements are analyzed or compared with each other, allowing us to put the data into a greater context.
For example, with digital, it is important to think about how a user's device (desktop, tablet, mobile) may change their behavior. New versus returning visitors and location are other secondary elements that provide additional context to basic volume or conversions metrics such as number of views, click/open rate, request for information and event registrations. Digging into that secondary level of data can help turn vanity metrics into actionable information that is valuable to long-term strategy.
Sarah Seigle. Thank you, Jason and Kristen!