Learn to compose stronger gift agreements and bolster your documentation process.
Many shops struggle with broken gift agreement language and processes, which can — in extreme cases — result in donor lawsuits and damaging publicity. To mitigate these risks, shops must look for ways to strengthen their gift agreement language and processes to protect all involved stakeholders, donors, and the institution alike.
Join us in Baltimore for an important learning experience to learn methods and strategies to improve the content of your gift agreements and documentation process. Our experienced faculty panel will discuss how to:
Draft sound gift agreements that protect your institution

Incorporate legal and pragmatic best practices

Improve your gift agreement documentation process

Compose donor-centered agreements

Mitigate risks and threats
During this practical and interactive workshop you'll receive expert feedback on your sample gift agreements, as well as tools and templates to develop your gift agreements and associated processes.
You Will Leave With Tools and Resources
Attendees will take away a collection of tools, such as:
New Commitment Process Flow

Gift Documentation Form

Sample Legal Whitepaper

Gift Documentation Handbook Template

Laws and Regulations Affecting Scholarship Programs
Who Should Attend
The content of this program is designed for those responsible for developing and maintaining successful gift agreements. Professionals from across the shop are encouraged to attend either individually or as a team.
Bring your team and save!
Save over 15% when you register three or more colleagues.

Agenda
DAY 1
8:30 a.m. - 5:45 p.m.
Registration, Welcome, and Introductions
---
Self-Assessment and Foundations of Gift Documentation (includes morning break)
In this opening session, our faculty will define the fundamentals of successful gift documentation and set the stage for the conference. Every gift agreement must include essential information about the donor, the fund, and the agreement itself. Learn what you need to document and view samples of the language in various agreements. 
---
Managing the Legal Considerations for Donor Restrictions and Preferences
This session will cover the legal considerations around donors' potential preferences and restrictions. You will learn best practices to avoid legal consequences as well as how and when to involve legal counsel in the gift documentation process.
---
Managing Donor Restrictions and Preferences: Practical considerations
Beyond legal considerations, shops must also decide if a gift is practical and will ultimately serve the institution's mission. Our faculty will share examples of practical matters to consider and tips for how to respond to impractical requests.
---
Improving Your Gift Agreement Processes
Our faculty will tackle common process pain points such as tracking and transparency. You'll identify where your process can be improved and take away best practices to incorporate back on campus.
---
Networking Reception
---
DAY 2
8:30 a.m. - 12:00 p.m.
Educating Gift Officers: Building a Tool Kit
Gift agreements involve many stakeholders. One of the best ways to ensure sound gift documentation is to properly train your partners and empower them with tools. In this session, you will learn what needs to go into a tool kit and see examples of what has worked well.
---
Donor-Friendly Gift Documentation
Perhaps the trickiest part of composing gift agreements is adding touches of warmth to an otherwise frigid document. Our faculty will share ways to keep the donor at the heart of this process and enhance the donor's experience.

Speakers
Kathleen Diemer
Associate Vice President, Advancement Relations, George Mason University
Kathleen Diemer, CFRE, currently serves as Associate Vice President of Advancement Relations at George Mason University. In her role at Mason, she oversees the donor relations, advancement communications, prospect research and management, and information technology and reporting teams. In addition, she played a key role in helping to steer the success of the university's $500 million Faster Farther campaign.
$1,395 through July 19
$1,495
Learn to compose stronger gift agreements and bolster your documentation process.
Team Discounts Available
1-2 people: full price
3-4 people: 15% off each registration
5-7 people: 20% off each registration
8 + people: 25% off each registration
$295
Purchase the conference binder, which includes all presentation slides, worksheets, action plans, and additional resources.
Note: Conference attendees do not need to purchase materials separately.
Questions About the Event?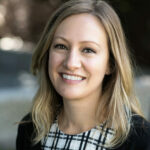 Whitney Egstad
Program Manager, Academic Impressions