Overview

Leaders set the tone for the team but too often don't focus on developing the traits necessary to create environments where their team can thrive. If a leader focuses only on what specific tasks the team has completed or what goals each member of the team has accomplished, members of the team can feel like cogs in a machine. Though it may seem counterintuitive, leaders who display humility and empathy for their team members are still able to get the important work done. And by supporting their team more effectively, these leaders are better able to retain their employees.
Join us for a training and discussion series on how you can become a humbler and more empathetic leader—and why doing so does not conflict with what it means to be a leader. You will walk away with a better understanding of how to integrate empathy and humility in your day-to-day leadership work and how to cultivate those traits on your team.
How It Works

This series consists of a 3-hour virtual training on July 18, and then three 1-hour discussion sessions on July 25, August 1, and August 8. The virtual training will define and discuss the definitions of humility and empathy, as well as why you should want to exhibit them as a leader and how to apply them to your own leadership work. Each discussion session has been designed to allow for time for connection and reflection with your fellow attendees on a specific theme. The discussions are scaffolded to help you move from thinking about leading yourself, to leading others, and finally, to leading teams.
You may choose to sign up for one or more of these sessions. Although it is not necessary to participate in the virtual training on July 18 before attending one or more of the discussion sessions, we strongly recommend that you do so in order to make the most of the experience.
TRAINING AND DISCUSSION SERIES
Building Stronger Teams with Empathy and Humility
Virtual Training
July 18, 2022 | 1:00 – 4:00 pm ET
Using Empathy and Humility in Your Personal Leadership Journey
Discussion 1
July 25, 2022 | 2:00 – 3:00 pm ET
Using Empathy and Humility in Managing Difficult Faculty and Staff
Discussion 2
August 1, 2022 | 2:00 – 3:00 pm EST
Using Empathy and Humility to Help Build Community
Discussion 3
August 8, 2022 | 2:00 – 3:00 pm ET
Ginnifer Cié Gee
Associate Vice Provost for Career-Engaged Learning
Ginnifer Cié Gee is the Associate Vice Provost for Career-Engaged Learning and a clinical faculty member at the University of Texas San Antonio. In addition, she has facilitated a leadership development series for staff and faculty since 2011. Prior to these roles, Cié held positions related to enrollment management and strategic planning, as well as for adjunct faculty in communication.
Daryl Van Tongeren
Interim Associate Provost for Academic Affairs, Associate Professor of Psychology, Hope College
Daryl Van Tongeren is Interim Associate Provost for Academic Affairs and Associate Professor of Psychology at Hope College.  His research focuses on the social motivation for meaning and its relation to virtues and morality.  Specifically, he and his students adopt a social-cognitive approach to study meaning in life, religion and virtues, such as forgiveness and humility. 
Questions About the Event?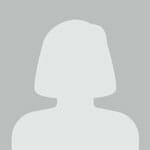 Sarah Adams
Learning & Development Manager,
Academic Impressions