Gender Identity and Gender Bias: A 5-Day Advanced Program
Last updated September 13, 2021
Gender Identity and Gender Bias: A 5-Day Advanced Program
Last updated September 13, 2021
---
Join our program to receive bite-sized diversity, equity & inclusion lessons daily for 5 days. Learn how to create an inclusive educational environment for LGBTQ+ students and colleagues.
Overview
Diversity, equity, and inclusion work has never been more important in higher education. Sign up for our free five-day program to sample our suite of best-in-class diversity, equity, and inclusion (DEI) training through two on-demand courses.
New to diversity, equity, and inclusion? Start with our 101 program to lay the foundation for your learning.
As faculty and staff, you have the power to help foster more inclusive environments for LGBTQ+ students, faculty, and staff. Because of institutionalized oppression and individual discrimination, LGBTQ+ students (as well as faculty and staff) experience higher rates of violence and harassment, which may result in negative academic and mental health outcomes. Studies have identified factors that contribute to more intentionally inclusive environments for LGBTQ+ community members resulting in greater academic success and better physical and psychological health. To create such environments, you must have the awareness, knowledge, and skills to interact effectively with LGBTQ+ communities.
This course will take a foundational approach to help you:
Define key concepts related to LGBTQ+ communities like sexual orientation, gender identity, and gender expression
Identify common barriers in higher education for LGBTQ+ students
Implement recommended practices to foster an intentionally LGBTQ+ inclusive environment
Reflect upon your own identities as they relate to gender and sexuality
Agenda
For 5 days, you will get daily emails Monday through Friday with bite-sized videos and articles that you can complete in 30 minutes or less each day. If you complete all modules within 5 days, you will have the chance to request a certificate. New cohorts start every Monday.
Week 1
Day 1 | 11 minutes
Introduction to Creating LGBTQ+ Inclusive Spaces
Watch: Welcome & Introduction and The Importance of Creating LGBTQ+ Inclusive Spaces in Higher Education
---
Day 2 | 25 minutes
Concepts, Language, and Terminology
Watch: Concepts, Language, and Terminology
---
Day 3 | 21 minutes
The Social and Campus Context
Watch: Understanding the Social Context and Understanding the Campus Context
---
Day 4 | 15 minutes
Taking Action & Next Steps
Watch: Creating Intentionally Inclusive Environments, Opportunities for Further Learning, and Closing Remarks
---
Day 5 | 28 minutes
Further Reading
Read:
Course Highlights
1 hr, 10 mins of video instruction

8 short videos

1 downloadable workbook

Valued at $495. Free for members.
Completed our Gender Identity and Gender Bias program?
Please fill out this form to request a certificate.
Get this + 100s more FREE
Already a Member? Login
20+
years serving higher ed
3,500+
institutions served
200,000+
faculty and staff participants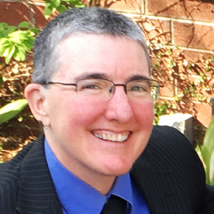 Dr. Terri Phoenix
Director, LGBTQ Center, UNC – Chapel Hill
You may also be interested in
>