Building Resilience During and After the Pandemic (Virtual Workshop)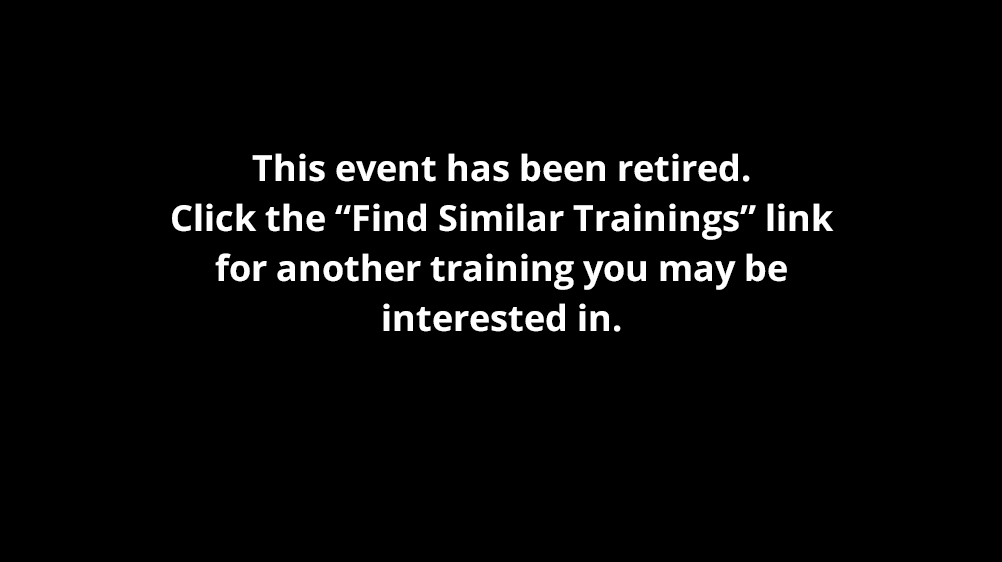 Building Resilience During and After the Pandemic (Virtual Workshop)
---
Overview
Instructors
Dr. Beth Weinstock
Psychologist, Leadership Coach
Co-Founder of The Resilience Group
Dr. Therese Lask
Talent Development Specialist
Colorado State University
Course Highlights
5h of video instruction
Downloadable resources
Course Details
Released 6/23/2020
Overview
Our current working conditions mean we are juggling rapidly changing directives from work while also trying to manage a new normal at home. How do you maintain your professional resilience when faced with surmounting challenges or, even worse, layoffs? How do we keep these setbacks from becoming defeating messages we internalize? These two-hour virtual sessions will give you an opportunity to delve deeper into the content and workshop ways to integrate what you're learning into your practice.  Session 1: Handling your Inner Critic
Join us online to learn how you can start developing your alternative voice – your inner coach – in order to silence your inner critic and become a more effective leader. You'll learn the neuroscience behind why we all doubt ourselves, and you'll discover a new technique that will help you think and act in more constructive ways.   Session 2: Professional Resilience
Resilience is not something you're born with; it's a skill you can build. Join us virtually to discover how to break negative patterns of behavior and reset the way you respond to roadblocks. Our expert will introduce you to the three-step ABC Model, which will invite you to reflect on how you can approach adversity more constructively.   Who Should Attend
This virtual training is ideal for higher education professionals, especially women, who are looking to better use their strengths to tap their leadership potential.    Learning Outcome
After participating in this online training, you will learn new ways of building resilience through your inner coach to better manage conflict, change, and/or work/life balance.  Agenda
Session 1: Handling Your Inner Critic
To help you recognize and develop your inner coach, you'll learn the following: 
The origins and neuroscience of the undermining voice 
The four types of inner voices that undermine courage, confidence, and resilience, as well as how your inner critic enters your personal and professional lives 
A technique that will help you track your negative thoughts and patterns and help you craft a constructive inner-coaching message 
Session 2: Professional Resilience 
Defining Resilience – You'll learn eight factors to help build your resilience. 
The ABC Model: You'll practice this model to see how you can develop more constructive patterns of behavior when faced with obstacles, including how to:

A – ADVERSITIES – Identify adversities that most impact you, such as conflict, work environment, work-life balance, and change. 
B – BELIEFS – Identify and adapt your beliefs and reactions to help you overcome adversities. 
C – CONSEQUENCES – Identify the consequences of your beliefs and behaviors. 
We Want to Hear From You!
Please take a few minutes to fill out a short survey letting us know about your experience with this course.
Why is this event retired?
At AI we want to always ensure that the best and most current trainings are available to members, and we regularly review our trainings to ensure that is the case.
>