FERPA for Faculty Webcast Recording
Last updated February 16, 2017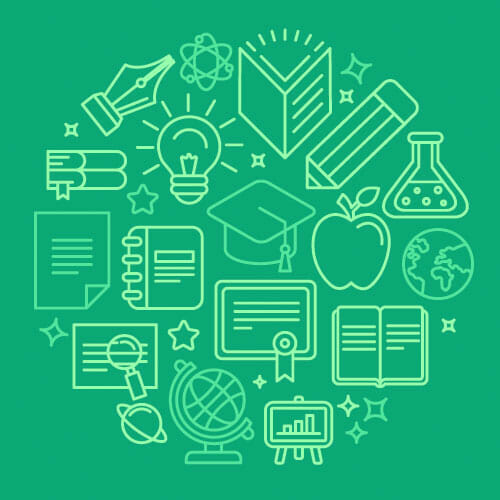 FERPA for Faculty Webcast Recording
Last updated February 16, 2017
Table of Contents
---
Overview
Join us for an online training program that will provide faculty with critical information about FERPA, the federal statute that governs nearly all student records. Beginning with an overview of the FERPA framework, we will address issues that faculty commonly face—often without realizing the implications and risks—including:
Posting grades
Emailing with, and about, students
Writing recommendation letters
Using online tools and collaborative pedagogies
Speaking with (helicopter) parents
Administrators requesting student information
If you are searching for relevant scenarios and practical tips for better understanding how FERPA applies to everyday work of faculty, this online training is right for you.
Agenda
Overview of FERPA Framework

What is an "Education Record"?

Exams and papers

Grades

Transcripts

Recommendation letters

Advising records

Teaching assistant personnel records

Personal notes

When, and to Whom, May "Education Records" Be Disclosed?

Directory information

The "school official" exception

Parents/spouses

Health and safety emergencies

Consent

What Rights Do Students Have to See, and Demand Changes to, Their Own Education Records

?

FERPA Implications of Educational Technology

Practical Tips
Bonus Training Material and Quiz
Included in registration is a bonus lesson covering specific nuances of FERPA as it relates to faculty and an accompanying quiz which will provide a chance for you and your team to test your knowledge immediately before or after the webcast. This 20-minute training will cover:
Taking attendance, posting grades, and other course communication
The Do's and Don'ts of identifying students online, in person, and on paper
Educating Faculty is Critical
Violating FERPA policies can have serious consequences for your institution. Take the necessary steps to educate your faculty—who have regular access to student educational records—to be FERPA compliant. This online training will most appeal to the following stakeholders:
Registrars
Faculty
Faculty developers
Academic leaders (department chairs and deans)
Legal counsel
Get this + 100s more FREE
Already a Member? Login
20+
years serving higher ed
3,500+
institutions served
200,000+
faculty and staff participants Steven J. McDonald, J.D.
>