Transfer Student Success: Cultivating Partnerships Between 2- and 4-Year Institutions
Last updated May 14, 2018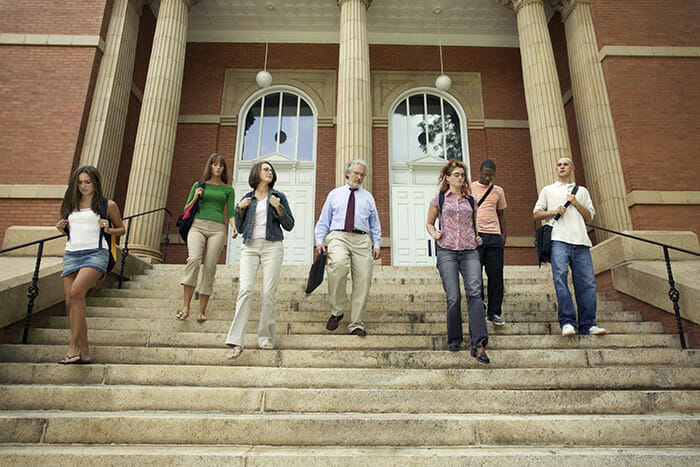 Transfer Student Success: Cultivating Partnerships Between 2- and 4-Year Institutions
Last updated May 14, 2018
Table of Contents
---
Overview
Amid declining enrollment from first-year, traditional students, many institutions are leveraging different types of partnerships and pathways between 2-year and 4-year institutions as an important way to ensure a strong transfer enrollment pipeline.
Join us online to gain insights into one such partnership that exists between Loyola Marymount University and El Camino College. Representatives from each school will share how they have nurtured this partnership throughout the years and will provide strategies on how to successfully cultivate comprehensive and sustainable partnerships and pathways between 2- and 4-year institutions.
Agenda
During this case study-based webcast, Thomas Gutto and Cynthia Mosqueda will outline how the partnership between their respective institutions has developed and changed over the years, as well as how they continue to sustain it over time. While sharing their story, they will discuss:
the history of their partnership and exciting developments, including the new "Pathways to LMU Program,"

ideas to help you cultivate productive partnerships with different types of institutions,

how to gain buy-in and support from various stakeholders as you build and develop those partnerships, and

challenges you should expect to face along the way and tips to overcome them.
Who should attend?
This program is designed to benefit those involved with transfer student success, transfer enrollment, and/or partnership development between 2- and 4-year institutions. Whether your institution is public, private, or a community college, you will leave with this webcast with strategies to work across institutions to create more comprehensive, mutually beneficial partnerships.
20+
years serving higher ed
3,500+
institutions served
200,000+
faculty and staff participants
>