Week Six: Ongoing Training Needs for Investigators and Decision Makers
Last updated May 19, 2020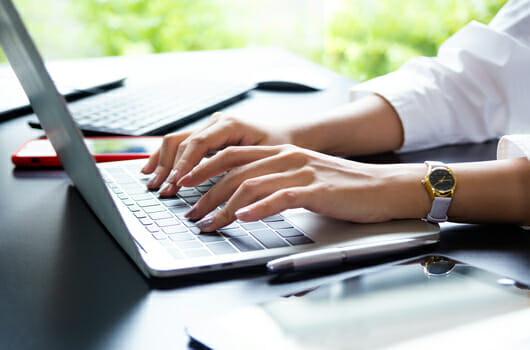 Week Six: Ongoing Training Needs for Investigators and Decision Makers
Last updated May 19, 2020
---
Overview
The new Title IX Rule provides instruction for institutions' use and posting of training materials for Title IX personnel. Pursuant to the rule, Academic Impressions and the speakers for all Title IX training will be providing clearly labeled public-facing materials that can be used for the purposes of fulfilling the mandated posting guidelines. Some materials, including the recording of webcasts, are protected by copyright and are not meant to be public-facing. Please note that Title IX training materials do not have to be posted until August 14, 2020 according to the new Title IX federal regulations.
This virtual learning experience is designed to help you interpret, plan, organize, and write proposed changes to your campus' sexual harassment grievance policy by August 14, 2020. View the six-part series and our other Title IX trainings.
Read What Our Members are Saying:
"The level of support I get from Academic Impressions is great. Account managers at other organizations are certainly helpful when I call or contact them about a concern with the product, but Academic Impressions is the only one who reaches out on a regular basis to check in with us. We know of one other service that schedules check-in meetings—but not with the frequency of Academic Impressions.
Elizabeth, our account manager with Academic Impressions, checks in every couple of months to see what we're working on and what resources we need. She then sends me lists of papers or webinars that could assist us. She has provided us with seven different curated "playlists" to meet the specific issues and concerns we are addressing on campus. For example, she sent us one on campus safety and well-being, and another on support for first-generation students. When there is something we're addressing on campus that Academic Impressions doesn't currently have training for (e.g., fraternity issues), she makes a note of it and takes that information back to her colleagues. She also sends usage data for our review—how many of our users are taking advantage of the resources and what trainings they've chosen.
It's also very easy to get someone on the phone from Academic Impressions. I've had individuals (including Amit, Academic Impressions' president) reach out to me for both feedback and information on what is happening on campus. I appreciate the fact that their people have close relationships with their clients and that they take the time to get to know what a campus needs."
– Anne Newman, Associate Vice Chancellor for Student Affairs and Dean of Students, Rutgers University-New Brunswick
"At Anoka-Ramsey, training and development is not my only job on campus, so time is always a challenge. If I got to focus 100% on T&D, that would be wonderful! But it isn't the reality. Elizabeth Hubbell, my account manager at Academic Impressions, creates and sends me "playlists" periodically, directing me to the specific training resources I need. Academic Impressions has a vast catalog of trainings, and having the trainings I need curated, selected, and organized into a playlist has been immensely helpful. If I had to go out and create these myself, I don't think it would get done—so I really appreciate that.
Our account manager also does the "heavy lifting." We held a faculty development day in August. Elizabeth provided me with a signup sheet so that we could get more faculty registered for the training. Once I returned that sheet to her, Academic Impressions took care of the rest, enrolling each faculty member and sending them a welcome email and instructions for participating. That was extremely helpful for me and also for the faculty who signed up. "
I have never experienced a delayed response when I have had to reach anyone at Academic Impressions. Someone always gets back to me in a timely manner. I also feel that everyone I have worked with so far has been extremely helpful and is always willing to go the distance to ensure we have what we need. Thank you!"
– Darla Paradise, recently Talent Management Coordinator at Anoka-Ramsey Community College
Get this + 100s more FREE
Already a Member? Login
20+
years serving higher ed
3,500+
institutions served
200,000+
faculty and staff participants