Strategies to Create More Engaging Online Courses (Virtual Workshop)
Last updated July 9, 2020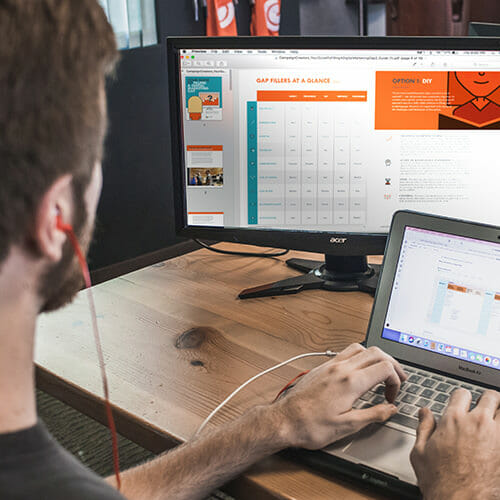 Strategies to Create More Engaging Online Courses (Virtual Workshop)
Last updated July 9, 2020
---
Learn how you can immediately create more engagement in your online instruction, virtual learning communities, and course materials.
Overview
As we move our instruction online in response to the COVID-19 crisis, we feel immense pressure to create quality learning experiences. We find ourselves grasping for strategies to engage our students in our new online environment. "Engaging" is a buzzword that appears in our faculty meetings, higher ed articles, and social media posts, but many of us are still seeking practical examples. What does it mean to teach an engaging online course?
We can break down such an online learning experience into three core components: an engaging instructor, an engaged community of peers, and engaging course materials.
Our goal in quality online education is to build and foster a collaborative knowledge-building and knowledge-sharing community of learners. Join us for a workshop in which you will learn and practice strategies in all three components of engagement:
Strategies to become a more engaging online instructor
How to foster a knowledge-building and knowledge-sharing community
How to develop and leverage engaging course materials
Who should attend?
Faculty and instructors who want to improve engagement in their online courses are encouraged to attend. Centers for Teaching and Learning professionals and faculty development directors who are charged with preparing faculty to teach online will leave this session with strategies to share out in their teams. Those who are new to online teaching or those who are refining their skills will also benefit from the content shared in this workshop.
Get this + 100s more FREE
Already a Member? Login
20+
years serving higher ed
3,500+
institutions served
200,000+
faculty and staff participants
>