Create an inclusive educational environment for LGBTQ+ students and colleagues.
As faculty and staff, you have the power to help foster more inclusive environments for LGBTQ+ students, faculty, and staff. Because of institutionalized oppression and individual discrimination, LGBTQ+ students (as well as faculty and staff) experience higher rates of violence and harassment, which may result in negative academic and mental health outcomes. Studies have identified factors that contribute to more intentionally inclusive environments for LGBTQ+ community members resulting in greater academic success and better physical and psychological health. To create such environments, you must have the awareness, knowledge, and skills to interact effectively with LGBTQ+ communities.   
This course will take a foundational approach to help you:  
Define key concepts related to LGBTQ+ communities like sexual orientation, gender identity, and gender expression  

 

Identify common barriers in higher education for LGBTQ+ students

 

Implement recommended practices to foster an intentionally LGBTQ+ inclusive environment

 

Reflect upon your own identities as they relate to gender and sexuality

 
This course is designed for anyone interested in creating more inclusive environments for LGBTQ+ students, faculty, and staff within a higher education setting. This course is most beneficial to anyone unfamiliar with concepts and terminology related to gender identity, gender expression, and sexual and romantic orientation or interested in exploring the application of these concepts within the context of higher education. 
This course is part of our foundational Diversity, Equity, and Inclusion series—an intentional collection of personal development and skill-building trainings—which provide education and awareness-building, self-reflection, and ways to speak up and take action. 
The following lessons are included with this course.
Course Highlights
1 hr, 10 mins of video instruction  

8 short videos 

1 downloadable workbook

Valued at $495. Free for members. 
97% of Participants Are Satisfied With Our Video Courses
Dr. Terri Phoenix
Director, LGBTQ Center, UNC - Chapel Hill
Terri Phoenix is the Director of the LGBTQ Center at UNC-Chapel Hill. Terri has served on the Executive Board of the National Consortium of Higher Education LGBT Resource Professionals, as Chair of the Board for Safe Schools North Carolina, and on the NC ACLU transgender advisory board. Terri's work has been recognized with the UNC-Chapel Hill Staff Diversity Award (2016) and the University Award for the Advancement of Women (2015). T has given numerous invited and peer-reviewed presentations on inclusive practices at local, regional, and national conferences. Terri has been a field instructor/task supervisor with the UNC-CH School of Social Work. Dr. Phoenix has 25 years of experience working with youth in various settings including therapeutic group homes, detention centers, psychiatric hospitals, universities, and non-profit organizations. T is an alumnus of East Carolina University (BA), UNC-Greensboro (MS), and University of Georgia (Ph.D.). Outside of work, T loves to spend time with family and friends, walk in the woods, and ride T's motorcycle.
Membership Includes All Content and Much More
Buy membership based on desired number of users  
Invite users to your membership
Engage with upcoming and on-demand online trainings 
Learn more about membership benefits, included content, and pricing.
Questions about membership?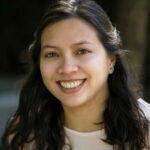 Meghan Paladino
Membership Advisor, Academic Impressions