Learn about your implicit biases that affect your understanding, actions, and decisions about other people.
Implicit bias refers to the attitudes or stereotypes that affect our understanding, actions, and decisions in an unconscious manner. It encompasses both favorable and unfavorable assessments, which are activated involuntarily and operate on autopilot. We all have implicit biases that show up every day in our actions and interactions with others. A great start to understanding how implicit bias shows up in your life is through self-reflection, which will help you move towards deeply considering your own preferences to people.   
This course will take a foundational approach to help you: 
Define implicit bias and understand the research behind implicit bias,

 

Understand how implicit bias shows up in the context of higher education, 

 

Hear examples of implicit bias,

 

Learn how to respond to someone's implicit bias, and

 

Identify multiple techniques to increase awareness and interpret your own implicit biases.

 
This course is designed for anyone interested in learning about implicit bias within a higher education setting. This course is most beneficial to anyone unfamiliar with implicit bias or interested in exploring the application of implicit bias within the context of higher education. 
This course is part of our foundational Diversity, Equity, and Inclusion series––an intentional collection of personal development and skill building trainings––which provide education and awareness-building, self-reflection, and next steps. 
The following lessons are included with this course.
Course Highlights
29 minutes

6 short videos

Valued at $395. Free for members.
97% of Participants Are Satisfied With Our Video Courses
Domonic Rollins, Ph.D.
Consultant & Coach | Organizational Change & Diversity, Equity, and Inclusion
Domonic is an expert facilitator of inclusive organizational change. With a specific focus on creating the conditions where marginalized people can thrive, Domonic aids leaders and organizations in engaging in difficult conversations about race, identity, and difference. He has served as the inaugural Director of Diversity, Equity, and Inclusion (DEI) at The Dalton School located in New York City. In this role, Domonic provided leadership and oversight to develop a comprehensive diversity, equity, and inclusion strategy to support the fundamental Dalton principle that diverse beliefs, ethnicities, cultures, and lifestyles are a critical underpinning of a successful education in today's global society.
He also served as the inaugural Senior Diversity and Inclusion Officer at Harvard Graduate School of Education. In that role, Domonic provided leadership and vision for advancing diversity, equity, and inclusion at HGSE, in alignment with school-wide priorities. Domonic executed a broad range of strategic and tactical activities related to the identification, development, and delivery of diversity and inclusion initiatives for faculty, students, and staff. A hallmark of his work there and presently is translating big ideas about diversity and inclusion into practical solutions and considerations for organizations and interpersonal relationships.
Prior to joining HGSE, Domonic was the senior education and training specialist in the Office of Diversity and Inclusion at the University of Maryland. He earned his Ph.D. in Higher Education, Student Affairs, and International Education Policy from the University of Maryland–College Park, where his dissertation research investigated how Black male administrators navigate racism in higher education.
Membership Includes All Content and Much More
Buy membership based on desired number of users  
Invite users to your membership
Engage with upcoming and on-demand online trainings 
Learn more about membership benefits, included content, and pricing.
Questions about membership?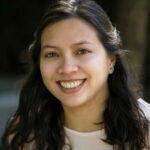 Meghan Paladino
Membership Advisor, Academic Impressions