Identify ways to be more inclusive with your students and colleagues with disabilities.
As faculty and staff, you have undoubtedly interacted with and/or provided accommodations for students with disabilities. However, these students may still face discrimination on your college campuses.  By knowing the kinds of experiences faced by students with disabilities (e.g., physical, mental, psychological, etc.), you are better able to engage in critical reflection and take action to remove barriers that obstruct their pathway to success. 
This course will take a foundational approach to help you: 
Define ableism and learn specific ways to interrupt your own assumptions, biases, and beliefs about persons with disabilities.  

 

Become more aware of your language that can be hurtful or insensitive and exclude or target students with disabilities.  

 

Understand and name the disparities often faced by persons with disabilities.

Identify and learn specific ways to be an effective advocate/ally for persons with disabilities.

 
This course is designed for anyone interested in learning about disability within a higher education setting.  This course is most beneficial to anyone unfamiliar with barriers faced by students with disabilities or interested in exploring the application of disability within the context of higher education. 
This course is part of our foundational Diversity, Equity, and Inclusion series––an intentional collection of personal development and skill building trainings––which provide education and awareness-building, self-reflection, and ways to speak up and take action. 
The following lessons are included with this course.
Course Highlights
35 mins of video instruction
6 short videos
2 downloadable handouts
Valued at $395. Free for members.
96% of Participants Are Satisfied With Our Video Courses
Luella Benn
Director for Accessibility Resources and Wellness, MGH Institute of Health Professions
Luella has worked in both K-12 and Post-Secondary Education; much of her work has centered around ensuring equitable access for students with disabilities, as well as working directly with students on skill-building. Her passion for access in education is personal––growing up in house with multiple siblings with significant disabilities, Luella witnessed the impact of both challenges and opportunities within school systems.
Luella feels that working at a graduate school focused on health sciences, alongside both students and faculty who are front-line healthcare providers during a global pandemic has been a privilege.
A first-generation college student, Luella earned her B.A. in Psychology from Boston University and her M. Ed. in School Counseling from Suffolk University.
Membership Includes All Content and Much More
Buy membership based on desired number of users  
Invite users to your membership
Engage with upcoming and on-demand online trainings 
Learn more about membership benefits, included content, and pricing.
Questions about membership?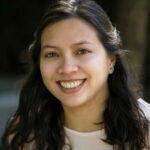 Meghan Paladino
Membership Advisor, Academic Impressions