Identify and confront white privilege in higher education to create a more equitable and inclusive community.
White privilege—which results in pushing BIPOC people to the margins—has become ingrained in many of our systems and policies in higher education. When we are critically conscious of whiteness and white privilege, we can start to question and dismantle it within our institutions, thereby preventing it from continuing to disenfranchise people of color. 
This course will take a foundational approach to help you:  
Define race and white privilege

 

Reflect upon your own identities as they relate to race and white privilege

 
Identify strategies to recognize and confront white privilege in yourself, others, and systems and structures within higher education

 
This course will be beneficial to anyone who is a) unfamiliar with the historical and current context of race and white privilege, and b) interested in exploring the application of these concepts in higher education.  
This course is part of our foundational Diversity, Equity, and Inclusion series—an intentional collection of personal development and skill-building trainings—which provide education and awareness-building, self-reflection, and ways to speak up and take action. 
The following lessons are included with this course.
Course Highlights
31 minutes of video instruction

11 short videos 

Reflection worksheet

Recommended resources

Valued at $395. Free for members.
Dr. Naomi Nishi
Researcher and Educator focused on Race, Racism, and Whiteness in Higher Education
Dr. Naomi W. Nishi is a scholar-practitioner with over 15 years in higher education. Her research focuses on issues of racial equity and social justice in adult education. She has produced over 20 publications and presented over 30 papers at national conferences. Naomi serves as a consultant and adult educator/facilitator, focusing on racial justice in higher education as well as to a variety of companies and nonprofits in the Denver area. Naomi holds a Ph.D. in Education from the University of Colorado Denver and an MA in Intercultural Communication from the University of Denver.  
She currently serves as the Assistant Dean for Diversity, Equity, and Inclusion (DEI) in the College of Veterinary Medicine and Biomedical Sciences at Colorado State University. Prior to this, Naomi worked in research development and as a Lecturer at the University of Colorado Denver and the Anschutz Medical Campus, also serving as a DEI faculty leader at the CU System level. Naomi is a Motherscholar who, along with her partner, has two rambunctious kids who are six and nine. 
Membership Includes All Content and Much More
Buy membership based on desired number of users  
Invite users to your membership
Engage with upcoming and on-demand online trainings 
Learn more about membership benefits, included content, and pricing.
Questions about membership?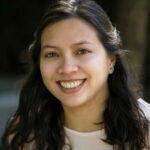 Meghan Paladino
Membership Advisor, Academic Impressions