Empower and equip your academic leaders to meaningfully impact your institution's enrollment goals.
Increasingly, institutions are looking to deans, provosts, and program directors to be more engaged in and take more responsibility for enrollment planning and outcomes. As state appropriations continue to shrink, and the enrollment market becomes more compressed, this call to action for stronger partners within academic leadership will continue to grow.
In reality, these academic leaders already juggle numerous academic, administrative, and research related responsibilities, so adding yet another priority to this list can be a challenging undertaking.
To efficiently bring academic leadership up to speed, we have designed a comprehensive learning experience that focuses on cementing a firm understanding of core enrollment management concepts and practices.
You will leave this conference with a practical workbook and the confidence that you are better prepared to positively impact enrollment at your institution.
Post-Conference Workshop: Marketing for Academic Leaders
Strong marketing is more critical than ever before in today's ultra-competitive higher education landscape – and academic involvement can elevate a marketing plan from good to great. If you are an academic leader who needs to better understand how to sell your programs to prospective students, this workshop is for you. During this time, you will be equipped with the knowledge and tools that will allow you to:
Effectively reach students via website, email, and social media strategy

Better align your messaging with your brand
Who Should Attend
Academic leaders including Deans, Assistant Deans, Provosts, Assistant Provosts, Program Chairs, and rising Academic Leaders will benefit from this conference.
The sessions are designed to serve the unique needs of individuals who work with both graduates and undergraduates.
Bring your team and save!
Save over 15% when you register three or more colleagues.

Agenda
Your registration for the event includes full access to all conference sessions and materials, breakfast, lunch and the networking reception on Thursday, breakfast on Friday, as well as refreshments and snacks throughout the conference.
Please note that lunch on Friday will only be provided to post-conference workshop attendees.
Day 1 | May 30, 219
8:30 am to 5:30 pm
Foundations of Enrollment Planning
Enrollment management is about much more than just headcount—it is a nuanced effort, and there is more to consider than just the number of students who will show up. We will provide you with a framework for how to approach and understand enrollment planning from three critical standpoints: headcount, mission, and revenue.
---
Understanding Your Market Position
An institution has as many market positions as it has academic programs. This session will help academic leaders understand what market position means, what kind of data can help them identify and understand their competitors, and where they sit in the marketplace. Hands-on activity time will be designed to strengthen your understanding of your own institutional market position and distinction through both quantitative and qualitative means. You are invited to bring your own enrollment data to work with, along with any print collateral you would like to have reviewed by your peers.
---
Understanding Financial Aid Leveraging and Net Tuition Revenue Enrollment Strategies
Our expert instructor will help you understand the nuances of how scholarships and other financial aid impact and interact with enrollment, revenue, and academic quality.
---
Inviting Enrollment Managers to the Table: Collaboration for New Program Development
The process of determining new program feasibility should always involve leaders from both the academic and enrollment realms. Our faculty will offer strategies on how academic leaders can strengthen program development by pulling admissions into the process, bringing enrollment thinking into faculty senate conversations, and sharing enrollment knowledge with other faculty members.
---
Case Study Breakout Sessions
You will have the opportunity to select and attend one of two institutional case study breakout sessions, based on your interest and needs.
In each session, our speakers will share how they have collaborated across enrollment and academic lines to set achievable enrollment goals that also align with mission and budget objectives.
---
Full Group Debrief
For the final session of the day, all attendees will come together to share highlights and debrief each of the breakout sessions.
---
Networking Reception
---
Day 2 | May 31, 2019
Main conference: 8:30 a.m. to 12:30 p.m.
Post-conference workshop: 12:30 to 4:30 p.m.
Recruitment: How You and Your Faculty Can Get Involved
Academic involvement in the recruitment process can provide a host of new and exciting opportunities for targeted efforts to attract and retain students. This session will help attendees think through the nature of their current role in recruiting efforts and will provide new ideas for how academics and enrollment professionals can collaborate around high school recruitment strategies, college articulation agreements, guidance counselor outreach, campus events, and more.
---
Interactive Session: Building Partnerships Between Academic and Enrollment Leadership
Enrollment models vary greatly from institution to institution. During this hour, you will learn how to navigate different models and explore ways to build partnerships and positively impact enrollment in your unique institutional context.
---
Evaluations and Conference Wrap-Up
---
Post-Conference Workshop: Developing a Plan to Promote Your Program
Strong marketing is more critical than ever before in today's ultra-competitive higher education landscape – and academic involvement can elevate a marketing plan from good to great. If you are an academic leader who needs to better understand how to sell your programs to prospective students, this workshop is for you. During this time, you will be equipped with the knowledge and tools that will allow you to:
• Effectively reach students via website, email, and social media strategy
• Better align your messaging with your brand

Speakers
Jacquelyn D. Elliott, Ed.D.
Consultant; President, enrollmentFUEL; Chief Enrollment Specialist, Marion Military Institute
Jacqui has 25 years of leadership experience in higher education. She currently holds dual roles as the President of enrollmentFUEL, a student search and enrollment consulting firm in North Carolina, and chief enrollment specialist with Marion Military Institute. She also conducts faculty development training for leaders of universities throughout the Kingdom of Saudi Arabia under the auspices of the Academic Leadership Center (ALC) of the Ministry of Education. She was the first female faculty appointment at the all-male King Fahd University of Petroleum and Minerals (KFUPM) in Saudi Arabia.
Elizabeth Francis-Connolly
Dean, Interdisciplinary Health and Sciences at the University of Saint Joseph in Connecticut
Prior to her current role, Elizabeth served on faculty at the University of New England where she was the Dean of the Westbrook College of Health Professions. During that time, she oversaw twelve academic programs, undergraduate through doctoral programs, a clinical simulation center, state of the art motion analysis laboratory, and the Interprofessional Education Collaborative. Prior to UNE, she was at Eastern Michigan University for 23 years and served as the Director of the School of Health Sciences. She received her PhD in Sociology from the University of Michigan, a Master of Science in Occupational Therapy at Boston University, and her Bachelor of Science in Occupational Therapy at Quinnipiac University. Her research has focused on mothering across the life course and academic mentoring & leadership.
Christopher Romano, Ed. M
Vice President of Enrollment Management and Student Affairs, Ramapo College of New Jersey
Christopher leads the Division of Enrollment Management, including the offices of admissions, advising and first-year experience, career services, financial aid, marketing and web administration, athletics, residence life, the Educational Opportunity Fund, public safety, and the division of student affairs. He also chairs the Strategic Enrollment Management Planning Committee. Christopher serves as a member of the president's cabinet as well as other administrative bodies to ensure that institutional conversations and decisions consider the impact not only on incoming student enrollment, but also on the way those decisions impact the perception, experience, and ultimate success of current students.
Brian G. Williams, D.M.
Vice President, Enrollment Management and Marketing, Roger Williams University
In his current role, Dr. Williams oversees undergraduate and graduate enrollment and the marketing efforts of the university. He has a key role in strategic planning and data analytics across the university enrollment efforts for recruitment, financial aid, academic planning, and retention. He has presented at various national and academic conferences on big data, strategic planning, visual analytics, and decision making. Dr. Williams earned his Doctor of Management degree from the Weatherhead School of Management at Case Western Reserve University in 2016 as a non-profit fellow in the program.
$295
Purchase the conference binder, which includes all presentation slides, worksheets, action plans, and additional resources.
Note: Conference attendees do not need to purchase materials separately.
Questions About the Event?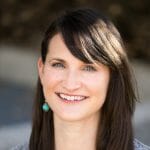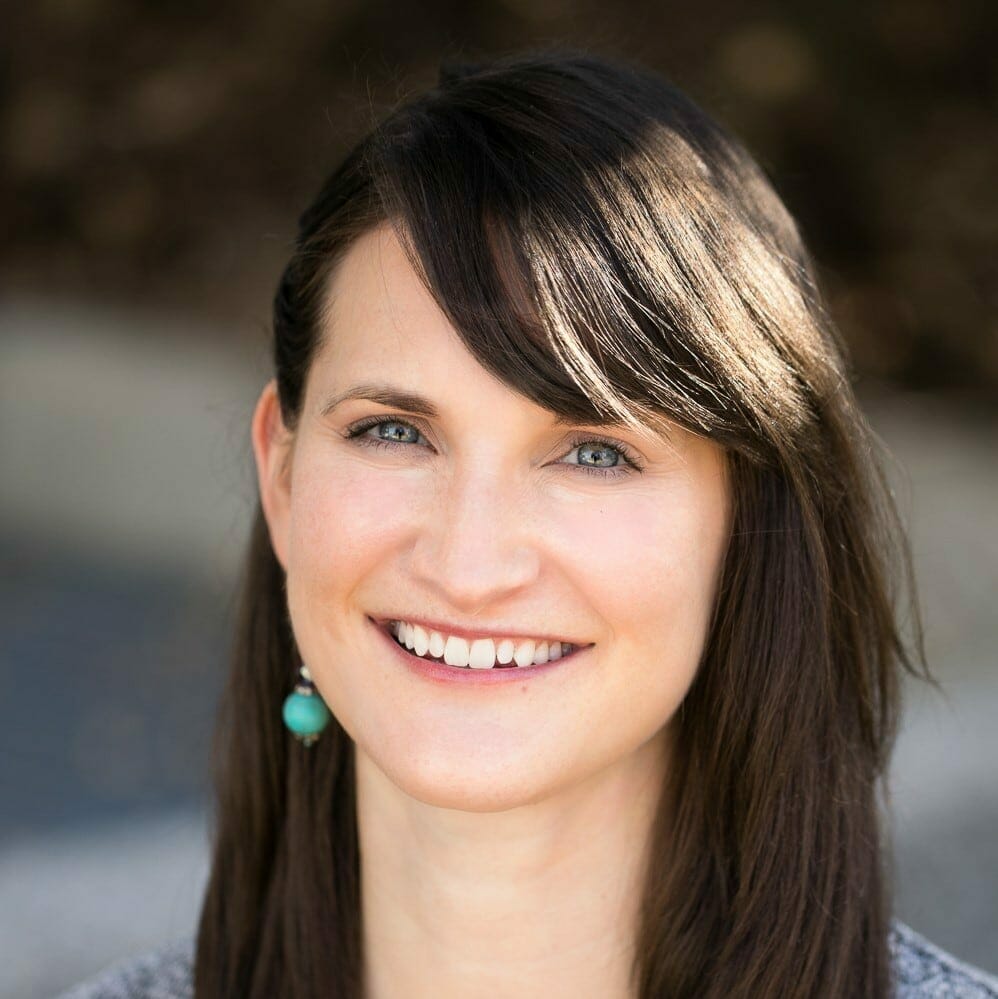 Kate Poisson
Program Manager, Academic Impressions