Learn effective strategies for supervision and gain practical tools to support individual, team and organizational goals. 
All too often in higher education, individuals move into a supervisory role without the necessary tools and skills to be successful. Particularly in today's challenging environment, effective and proactive supervision is key to building a high-performing culture where each individual contributes to team success.
This video course—specifically designed for higher ed supervisors who are new to their roles or looking to deepen their skills—is designed to provide a foundational understanding of the most critical aspects of supervision, including:
Creating a vision framework for your team
Performance management strategies
How to navigate conflict in a productive way
Effective coaching techniques to help you develop your direct reports
After watching the course, you will leave with greater confidence about what effective supervision entails, along with a host of practical tools you can apply right away to better support individual, team, and organizational goals.
The following lessons are included with this course.
Course Highlights
1h 16m of video instruction

21 short videos

Printable workbook

Valued at $595. Free for members.
96% of Participants Are Satisfied With Our Video Courses
Dr. Therese Lask
Therese Lask, Head of Practice for Leadership, Academic Impressions
Therese has been in higher education for over 25 years, with experience in academic affairs, student affairs, development, and operations. Following her purpose to help others grow and develop, Therese draws upon the work of such thought leaders as Meg Wheatley, Kouzes and Posner, Angela Duckworth, and Jim Collins to guide her work. It is Therese's belief that we can all continually grow and enhance our ability to lead others.
Her professional experience includes building a center focused on First Year programs for the University of Northern Colorado; implementing the first Student Support Services (TRIO) program for Aims Community College; creating professional development programs for the Alumni Association at Colorado State University; and the development and facilitation of the Supervisor Development Program at Colorado State University.
In addition to her roles in higher education, Therese worked as a consultant to the Gallup Organization for four years. In her role with Gallup, she facilitated workshops, webcasts, and courses on utilizing and implementing a strengths-based philosophy. She is a Gallup-certified Strengths Educator and has facilitated countless sessions on how to interpret and utilize the Clifton Strengths Finder assessment.
Therese comes to Academic Impressions as Head of Practice as a result of a long-standing relationship with AI to facilitate trainings exploring leadership development through foundational strategies in order to enhance individual and team effectiveness. Using a positive psychology framework, her sessions focus on strategies to grow and contribute our best to our teams, departments, colleges, and institutions. Common themes in Therese's webcasts and bootcamps include strategies for creating vision, dealing with change, enhancing levels of trust, and building resilience.
In addition to developing and facilitating various programs, Therese uses coaching to help individuals and teams grow and develop. Her coaching is grounded in the belief that we all can grow to be the best versions of ourselves by focusing on the positive experiences, as well as by learning from the challenges in our lives.
Therese has a Bachelor's Degree in Human Development and Family Students, a Master's in College Student Personnel Administration, and a Doctorate in Higher Education Leadership.
Membership Includes All Content and Much More
Buy membership based on desired number of users  
Invite users to your membership
Engage with upcoming and on-demand online trainings 
Learn more about membership benefits, included content, and pricing.
Questions about membership?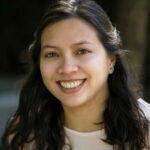 Meghan Paladino
Membership Advisor, Academic Impressions