Navigating the Unpredictable: Strategies for Simplifying Complexity and Energizing Your Team
This event has ended.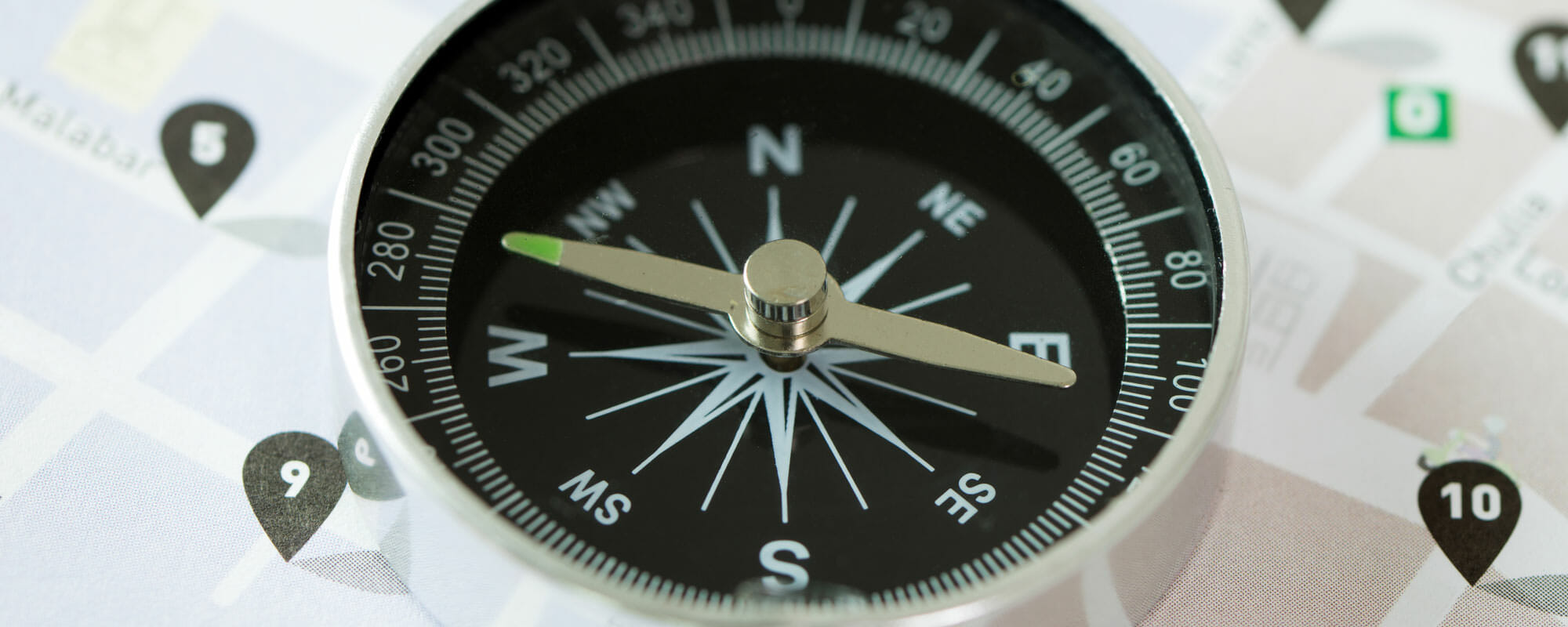 Navigating the Unpredictable: Strategies for Simplifying Complexity and Energizing Your Team
This event has ended.
---
Don't shy away from complexity—learn to lead through it.
Overview
Shifts in higher education are happening faster and in increasingly unpredictable ways. Each day as leaders, we are challenged by increasingly politicized environments, the need to manage across silos, and the requirement to be as efficient as possible with scarce resources. These complex conditions cannot be managed away; they require instead that we lead through them. But this can be difficult to do as we juggle competing priorities, students and staff seeking increased flexibility, and a rapidly changing workforce.
Join us for this two-day conference to learn how to increase your effectiveness as a leader and improve your personal satisfaction by focusing on three key themes:
Simplifying the complex
Balancing the internal and external environment
Managing your energy
During the conference, you will gain tangible tools to increase your self-awareness and develop a common language of leadership to use within multi-functional teams. We will also introduce a four-step framework that will help you to recognize when and how various leadership tensions show up in your everyday practice, how they work together, and how to adjust your mindset to lead through them effectively.
Gain Insight into Your Unique Leadership Style
As a participant in this conference, you will have the chance to take Academic Impressions' The Five Paths to Leadership℠ Self-Assessment, which provides insight into your leadership style under normal circumstances as well as more stressful ones.
Agenda
Your registration fee includes full access to all conference sessions and materials, breakfast, lunch, and access to the networking reception on Monday, breakfast on Tuesday, as well as refreshments and snacks throughout the conference.
DAY ONE: Monday, July 24, 2023
8:30 a.m. – 5:30 p.m. (All times are in Eastern time, local time in Philadelphia, PA)
Breakfast & Registration
8:30 – 9:00 a.m.
---
Welcome & Introductions
9:00 – 9:30 a.m.
---
Understanding the Evolving Higher Ed Landscape
9:30 – 10:00 a.m.
We'll begin the conference by focusing on the challenges facing modern leadership in higher ed. We'll discuss why it's important to reframe your leadership approach to help you thrive in an environment that continues to become more complex and uncertain.
---
Break
10:00 – 10:15 a.m.
---
Tools for Navigating Complexity: 3 Themes and a 4-Step Framework
10:15 a.m. – 12:00 p.m.
In this session, we will first discuss the three themes that become relevant when dealing with complexity:
Simplification: Breaking down complex problems to think about them more simply.
Balancing Your Internal and External Environments: Building awareness of the inherent tensions within both you and your team as you navigate uncertainty.
Energy Management: Better understanding your and your team's leadership styles and tendencies when facing ambiguous or stressful situations.
You will then be introduced to a 4-step model that can help you simplify complexity and manage issues in a timely and efficient manner. This model can be applied to your everyday leadership practice and can also help you maintain effective balance and energy management in moments of action.
---
Lunch
12:00 – 1:00 p.m.
---
Applying the 4-Step Framework
1:00 – 1:45 p.m.
Having learned the three themes and the 4-step model, you will now have a chance to apply them to your own leadership practice. We will explore the benefits it provides in ensuring effective balance, energy management, and in-the-moment action.
---
The Five Paths to Leadership℠ Self-Assessment
1:45 – 3:00 p.m.
This session will allow you to better understand your predominant leadership style and how it changes under stress. Knowing your leadership style will better equip you to make decisions that align with your strengths and weaknesses. Understanding your leadership style during a stressful situation can help you to lead your team more effectively, make better decisions, and communicate more clearly. This will ultimately help you to navigate the situation more successfully and emerge a stronger leader.
---
Afternoon break
3:00 – 3:15 p.m.
---
Peer Coaching
3:15 – 4:30 p.m.
In this session, you will practice applying what you learned throughout the day with a fellow participant, who will act as your peer coach.
---
Networking Reception (included in registration fee)
4:30 – 5:30 p.m.
This informal reception is your chance to decompress, have some refreshments on us, and expand your network of connections. Our programs are intentionally designed for smaller groups, so this is a great time to catch up with attendees and speakers whom you may not have connected with yet.
---
DAY TWO: Tuesday, July 25, 2023
8:30 a.m. – 4:00 p.m. (All times are in Eastern time, local time in Philadelphia, PA)
Breakfast
8:30 – 9:00 a.m.
---
Day 1 Recap
9:00 – 9:15 a.m.
You'll have the opportunity to reflect on what you learned from Day 1 and hear from your peers as well.
---
Conditions for Success: Trust
9:15 – 10:30 a.m.
The core condition for success in navigating complexity, uncertainty, and change in leadership is TRUST. This session will explore the tools that help to support the creation and maintenance of trust for each of the 5 Paths leaders. You will learn a series of frameworks and tools which help to foment trust successfully and universally across those impacted by change.
---
Morning Break
10:30 – 10:45 a.m.
---
What to Do When It Gets Hard: Creating and Communicating Vision
10:45 a.m. – 12:00 p.m.
Having a clear vision as a leader and effectively communicating that vision to those you lead is an essential component of the ability to lead through uncertain and complex times. We will explore different types of vision, connect vision work to the four steps of simplification, and situate how the communication of vision is enhanced through awareness of the 5 Paths.
---
Lunch
12:00 – 1:00 p.m.
---
What to Do When It Gets Hard (continued)
1:00 – 2:15 p.m.
In this session, we will continue to focus on tools related to vision and communication that will help you to unlock your efficacy as a leader during difficult times.
---
Afternoon Break
2:15 – 2:30 p.m.
---
Applying the Three Themes and Tools to Case Studies
2:30 – 3:30 p.m.
The speakers will highlight examples of how the three themes and tools presented on Day 1, along with the conditions for success discussed today, are used in practical real-world case studies. You will then discuss with your fellow participants how these techniques can be employed on your own campuses.
---
Creating an Action and Accountability Plan for Ongoing Success
3:30 – 4:00 p.m.
In closing, you will pair with other attendees to discuss takeaways while creating accountability and commitment around your learning.

Who should attend?
This conference is designed for anyone who wants to become a more effective leader as the higher ed landscape continues to evolve and become more complex. Deans, Department Chairs, AVPs, Directors and those in similar leadership roles are encouraged to attend. Consider attending if you are:
Constantly "putting out fires" and responding to urgent requests across campus while also wanting to carve out time for strategic planning for the future.
Trying to support the professional development of your faculty and staff while also advancing your own career.
Facing a highly politicized environment that requires you to find creative solutions and explore new ways to motivate your teams.
Save on In-Person Conference Registrations
Attend any three in-person conferences for $5,000 for Members ($5,500 for Non-Members) – or $1,667 dollars per registration for Members ($1,833 for Non-Members) – with a Conference 3-Pack. There's no one way to use your 3-Pack!
Send 3 people to the same conference
Send 3 individuals to different conferences
Experience 3 different conferences yourself
Location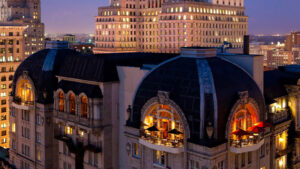 The Bellevue Hotel
Address: 200 South Broad Street, Philadelphia, Pennsylvania, 19102
Phone #: 215-893-1234
Room rate: $229.00
Ask for the Academic Impressions Room Block
Room block dates: nights of July 23-24, 2023
Room block cutoff date: June 29, 2023
Please use this link to book your room.