Strategies for Campaign Planning and Public Launch
This event has ended.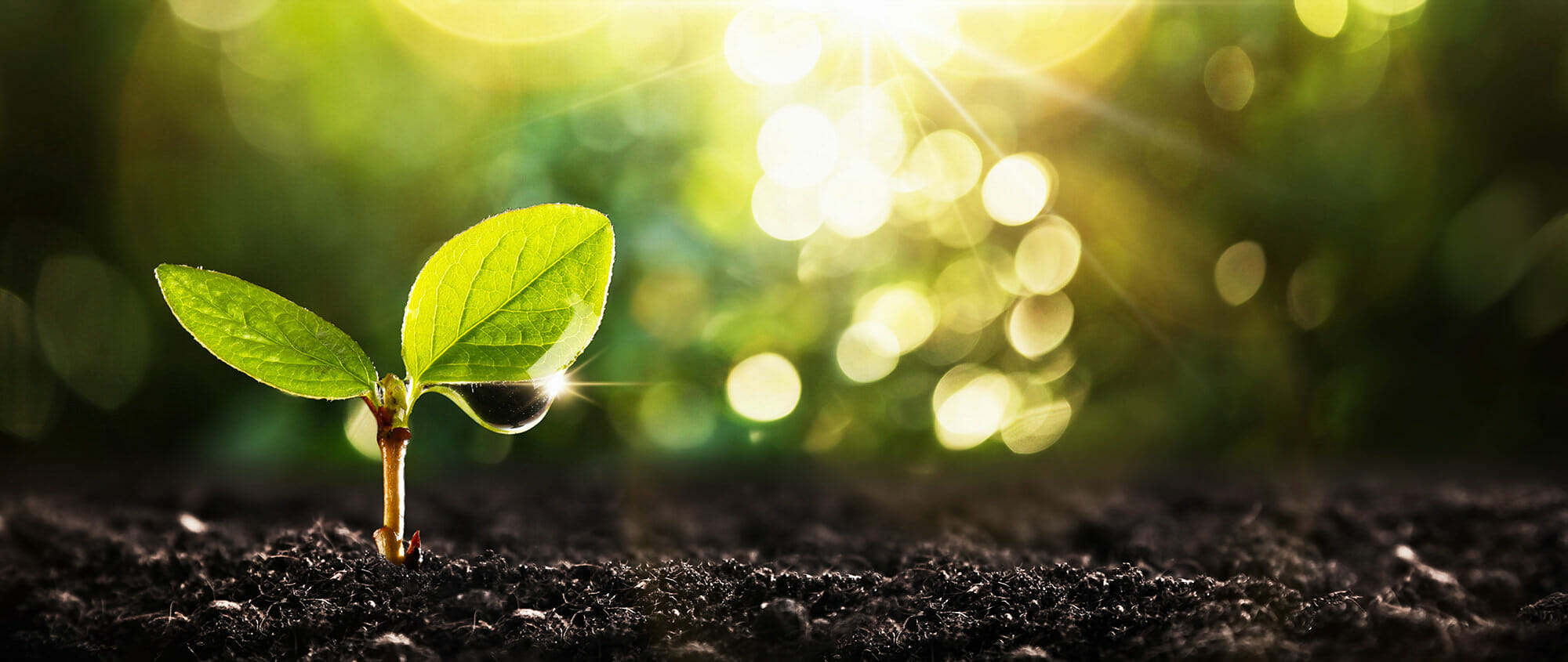 Strategies for Campaign Planning and Public Launch
This event has ended.
---
Prepare your institutional stakeholders and most loyal donors for taking your campaign public.
Overview
Due to popularity, this event has been moved to a larger venue 1 mile away from the original location. The event will now take place at the Denver Marriott Tech Center. Please see the Location header below for more details.

The most critical phases of a successful campaign are the preparation leading up to the public launch, the launch itself, and the immediate road show that ensues. To pull off such a large-scale initiative, you want a cohesive culture of philanthropy thriving on your campus, a thoroughly thought-out marketing and communications strategy, committed volunteers, and significant progress on your fundraising goals. None of this comes easily, however. With challenges such as leadership and staff transitions, economic or societal uncertainty, or even negative publicity, you must be prepared to adjust and pivot where needed to continue down your planned path to campaign success.
Join us to learn in-depth strategies and solutions covering:
Campaign readiness
Academic priorities and financial goal setting
Donor and volunteer capacity
Stewardship ideas for your top donors
Preparing for and launching your campaign into the public phase
Agenda
Your registration fee includes full access to all conference sessions and materials, breakfast, lunch, and access to the networking reception on Tuesday, breakfast and lunch on Wednesday, as well as refreshments and snacks throughout the conference.
Day 1: Tuesday, September 19, 2023
8:00 a.m. – 6:00 p.m. MT (local time in Denver)
Registration and Continental Breakfast
8:00 – 8:30 a.m.
Welcome and Introductions
8:30 – 9:00 a.m.
Campaign Readiness
9:00 – 10:00 a.m.
As you prepare for your campaign transition from the silent to the public phase, whether you're a year out or just getting started in the planning process, you must test for campaign readiness. In this opening session, you will be able to identify any weaknesses in your campaign strategy in order to know where to focus your efforts to ensure a sound campaign plan going forward.
Break
10:00 – 10:15 a.m.
Academic Priorities and Fundraising Goal Setting
10:15 – 11:15 a.m.
Why are you in campaign? Your answer must line up with your institutional mission and academic priorities. Additionally, not only does your campaign need to be a priority for institutional leadership, such as your president and board, but your academic units must be prepared and on board as well. Learn how to orient your deans and academic leaders to be strong partners in your fundraising efforts by helping them to develop compelling ideas that attract the attention of your prospects.
Break
11:15 – 11:30 a.m.
Taking Inventory of Donor Capacity
11:30 a.m. – 12:30 p.m.
Knowing the capacity of your prospects and past donors will allow you to build a gift table that aligns with your fundraising goals. By starting at the top of your table and moving toward the bottom, you will need to identify who from your board and principal prospects can commit gifts, and then move on to major and annual gifts thereafter. During this process, your donor database needs to be cleaned and refined to ensure that your capacity and engagement scores are accurate as well. You will also learn what you need to measure (and how much weight to assign) between your goals and impact.
Lunch
12:30 – 1:30 p.m.
Campaign Communications
1:30 – 2:30 p.m.
The planning phase, before going public, is the time to test the messaging of your campaign and academic priorities. By evaluating your communications bandwidth and vehicles, along with considering the white papers or key messages for leadership to deliver, you will be able to draft the case statement for campaign branding and develop the story behind your "why" for what will become a public campaign.
Break
2:30 – 2:45 p.m.
Volunteer Management
2:45 – 3:45 p.m.
There is no successful campaign without volunteers. By thinking through a top-down approach to the prioritization of volunteer groups, you want to make sure that your board of trustees, campaign cabinet, advisory board members, and base of alumni volunteers are prepared to join the campaign effort. Through volunteer leadership summits and other training and educational initiatives, every volunteer will become a campaign ambassador. Learn how to recruit and manage these volunteers and ensure that you have dedicated staff who will treat them as insiders throughout their commitment.
Break
3:45 – 4:00 p.m.
The Changing Nature of Campaigns
4:00 – 5:00 p.m.
While the campaign approach has stood the test of time in its effectiveness for raising large sums of money, new realities in the changing nature of a successful campaign have been brought to light over the past few years. You will have the opportunity here to learn and share what has changed with campaigns and look into the future of how the current realities of multi-billion-dollar fundraising efforts are changing institutional approaches to marketing, communication, and donor relations.
Networking Reception
5:00 – 6:00 p.m.
This informal reception is your chance to decompress, have some refreshments on us, and expand your network of connections. Our programs are intentionally designed for smaller groups, so this is a great time to catch up with attendees and speakers whom you may not have connected with yet.
---
Day 2: Wednesday, September 20, 2023
8:30 a.m. – 5:00 p.m. MT (local time in Denver)
Continental Breakfast
8:30 – 9:00 a.m.
Preparing Academic Campaign Leaders
9:00 – 10:00 a.m.
A successful campaign requires a framework of collaboration between deans and advancement staff that results in the clear articulation of priorities, strategic initiatives, and goal setting. Especially for new deans, your shop will play a key role in helping them to learn how to develop relationships, connect and translate their research to broader priorities and audiences, and raise funds.
Break
10:00 – 10:15 a.m.
Stewardship in a Campaign
10:15 – 11:15 a.m.
As you begin to see an increased volume of gifts during your silent phase, it is essential to have effective stewardship practices in place, knowing that your donors may give again during the public phase. Naming and acceptance policies, gift agreements, and how you feature the end users of a gift (e.g., student scholarship recipients, faculty, research funds, et cetera) need to be fine-tuned prior to your campaign transition. You will also learn which impact reports and events and other tools can be most effective, personalized and meaningful to your donors.
Preparations for Public Launch
11:15 a.m. – 12:15 p.m.
The public launch is what you've been preparing for. Bringing your efforts into the public sphere will capture the attention of the prospects, alumni, community, and businesses that support your institution's mission. As a result, the launch event needs to involve the entire campus and include a "wow" factor that is in line with your culture, mission, and budget. Learn how to approach this event through marketing and messaging by highlighting the major gifts you've received, and by communicating your progress on goals and impact—all of which help to solidify your evolving overall culture of philanthropy.
Lunch
12:15 – 1:15 p.m.
Taking Your Campaign on the Road
1:15 – 2:15 p.m.
After your campaign goes public, institutional leadership will go on the road, figuratively or literally, for a series of engagements with prospects and supporters to create awareness and excitement around the campaign's objectives. Learn what this can look like at your institution by understanding the strategy and effort behind this stage of the campaign and which stakeholders need to be involved to ensure success.
Avoiding Pitfalls – How to Prepare for What Can Go Wrong
2:15 – 3:15 p.m.
Campaigns are long-term fundraising efforts, lasting 5 to 10 years. This timespan will inevitably include hurdles you must overcome and navigate around to be successful. We will finish with a conversation around preparing and managing through such events as leadership changes, scandals/negative publicity, financial crises, and donor fatigue.
Break
3:15 – 3:30 p.m.
Revisiting Challenges and Trends
3:30 – 4:30 p.m.
As we close out the conference, we'll have a chance to revisit the trends and challenges brought up throughout the two days. You will have the opportunity to analyze your personal conference blueprint to think about what next steps make the most sense for you.
Conference Closing and Q&A
4:30 – 5:00 p.m.
Who should attend?
This training is for mid-level career and senior team members in advancement who are planning a campaign and want to create a blueprint that will prepare them for a successful public transition. If you're new to advancement and want to learn about campaign planning and structure, this program would also be ideal for you.
Save on In-Person Conference Registrations
Attend any three in-person conferences for $5,000 for Members ($5,500 for Non-Members) – or $1,667 dollars per registration for Members ($1,833 for Non-Members) – with a Conference 3-Pack. There's no one way to use your 3-Pack!
Send 3 people to the same conference
Send 3 individuals to different conferences
Experience 3 different conferences yourself
Location
Denver, CO | September 19 – 20, 2023
The Denver Marriott Tech Center
Address: 4900 S Syracuse ST, Denver, CO 80237
Phone: 303-779-1100
A room rate of $209/night is available if you use this link to book your room before September 4, 2023.
Strategies for Campaign Planning and Public Launch
Want a discount? Become a Member, or Login if you are already a member.
Enter attendee details below if you know them. If not, don't worry. You can provide attendee information at any time before the event.