COVID-19 Critical Response
DISCUSSION SERIES
Watch a webcast recording where our experts connect with the broader higher education community to share ideas and ask questions amid the COVID-19 crisis.
The COVID-19 crisis has put a great deal of strain on faculty members as they juggle already taxing schedules with a rapid transition to remote instruction.  Managing a new style of teaching, disruptions to research and writing practices, and the realities of working from home have proved to be a herculean task for many.   
Watch this webcast recording where we facilitate a conversation with Anita Kite, PhD, and Carina Vocisano, PhD, psychologists and faculty coaches for Academic Impressions. In this open discussion space with our coaches we shared strategies and practices on topics such as:   
What is most essential when pivoting to remote learning and research?

 

How might you limit your engagement with outside stimuli 

stay focused?

 

 

 

What are your best practices for playing the "long game" and keeping perspective? 

 

How can 

you 

manage feelings of overwhelm and stress?

 

In a time of constant communication, how can you avoid burnout?

 
Who Should Attend
This session will primarily benefit faculty who are trying to develop strategies for managing the extra stress of working from home in these uncertain times.
If you are looking for a space to gain ideas and best practices around the current coronavirus crisis, we encourage you to check out our other webcasts in our COVID-19 Critical Response Discussion Series.
A Discussion-Based Format 
As COVID-19 continues to be an ever-evolving situation, we can't provide you with hard-and-fast answers. But we can make space for open discussion and idea sharing based on both our speakers' expertise and the experiences of the rest of the audience.  
After watching this recorded webcast, you will have a clearer understanding of how other campuses are responding and ideas for how you might continue to make decisions and move the work forward.  
Before accessing this free webcast…

Please sign up first for future updates from Academic Impressions.
Instructor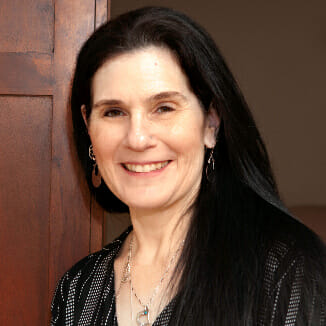 Anita Kite
PhD, Faculty Coach & Consultant  
I have been working in the field of education in one form or another since 1993. Early on I worked as an academic counselor in community colleges and as the Assistant Dean of Academic Affairs at Holy Names University in Oakland, California, a private, four-year, liberal-arts institution. Once beginning my doctoral work in Connecticut in 1995 I sought out opportunities that combined my passions for adult learning, organizational learning and evaluation. During that time and in the years since, I have worked with for- and non-profit organizations, K-12 schools, state departments of education and universities. I have also leveraged my consulting skills to help my business clients identify the measurable objectives that tie to their organizational initiatives.
Beyond these experiences, I have worked as a Research Specialist on federal, state and privately-funded grants at The Education Alliance at Brown University and have taught undergraduate and graduate courses on topics such as measurement, evaluation, organizational learning and statistics at the University of Connecticut, the University of Illinois, the University of Maryland and Northeastern University. In addition to coaching university faculty, I also have over 1000 hours of experience coaching emerging and seasoned executives at leading companies in a myriad of industries to facilitate leadership skills, navigate difficult conversations and find meaning and fulfillment at work. I hold a PhD in Educational Psychology from the University of Connecticut, an MA in Counseling Psychology from the University of California, a BA in Psychology from the University of Wisconsin and am PCC certified through the International Coach Federation.
Instructor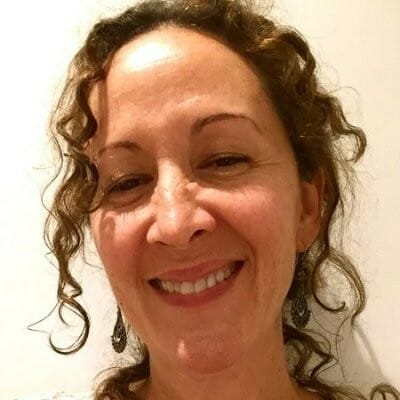 Carina Vocisano
PhD, Faculty Coach & Consultant
Carina Vocisano, PhD is a faculty coach and consultant with over twenty years of experience in higher education. She is also a well-established clinical psychologist and supervisor with a private practice in Pleasantville, NY. Carina teaches courses on happiness, mental health and personal relationships at SUNY/Purchase College. Dr. Vocisano earned tenure in the Psychology Department at Southern CT State University and has served on the faculty of several NY area universities.

Carina has extensive experience creating change as a faculty coach, clinician and clinical supervisor, drawing on several evidence-based approaches including mindfulness-based stress reduction, positive psychology, psychodynamic theory, and cognitive-behavioral therapy. A core assumption of Carina's faculty coaching is that positive emotional experiences provide clients with important resources they need in order to confront the challenges they encounter at work. Thus, her approach to coaching focuses equally on strategies for accomplishing goals, and on helping clients to increase the joy and fulfillment they experience while achieving their goals.
Carina's has extensive experience in using applied stress management to prevent and combat burnout. She helps clients to learn specific mindfulness-based strategies to decrease the impact of stress at work. Carina offers concrete tips for dissolving procrastination, managing large projects, and working effectively within short time frames. Through close collaboration, clients find ways to change their approach to work, so that they spend less time working but are more effective during the time they devote to their work, feel more contented while working, and have more opportunities for self-care.