Get tips and advice from your peers to help you ensure your shared governance process is effective, collaborative and inclusive.
Shared governance is unique to higher ed. It's the joint responsibility of faculty, staff, students, administration, and governing boards to develop policies and make decisions that impact academic and administrative operations. And this matters because it enables the people who work most closely with students to have a vested interest in how their students will reap the benefits of learning — both now and in the future. Faculty and staff are the heart of the university, and their involvement in shared governance is imperative.
As a department chair, one of your responsibilities is to support the shared governance process and ensure that it is effective, collaborative, and inclusive. By doing so, you can enhance trust and collegiality, (re)engage faculty and staff, improve decision making, and increase innovation. Given the impact that shared governance can make to all involved, it remains the heart of transformative leadership.
In this three-part discussion series, we will explore your role as a department chair in facilitating an effective and inclusive shared governance process.
The series consists of three one-hour discussions. We will begin each session with a short lesson that will introduce key concepts and strategies related to the topic, and you'll have a chance to reflect on how you can implement those ideas in your own leadership practice. You'll then spend most of the session in conversation with other department chairs from across the country exchanging ideas, sharing current practices, and providing space to ask questions. Each session may include a combination of large-group discussions and small-group breakouts.
You may choose to attend some or all of the discussion sessions. To get the most out of the series, we encourage you to attend all three; however, if you can only attend one or two, you will still benefit from the information and collective dialogue involved.  
This discussion series is specifically designed for any/all department chairs or program directors who are looking to facilitate an effective, collaborative, and inclusive shared governance process. Deans who are interested in supporting their department chairs in this work will also benefit from this discussion series.
A Values-Based Approach to Leading Through Shared Governance: A Discussion for Department Chairs
November 28, 2023 | 2:00 – 3:00 p.m. ET
Your personal core values guide the decisions you make, the way you communicate, and how you lead and inspire others. Given this, it's wise to examine how your values may support or hinder the shared governance process. In this session, we'll explore how your values influence the way you lead and inspire others within shared governance.
Demystifying the Shared Governance Process to Empower Faculty and Staff: A Discussion for Department Chairs
December 7, 2023 | 2:00 – 3:00 p.m. ET
In order for faculty and staff to fully engage in shared governance, they must first understand their role, responsibilities, and impact in the process. They also need to possess certain skills and knowledge, which will allow them to collaborate effectively across the institution. In this session, we'll explore how you can effectively train faculty and staff to help them better understand and prepare for their participation in shared governance.
Empower Faculty and Staff to Contribute Meaningfully to Shared Governance: A Discussion for Department Chairs
January 9, 2024 | 2:00 – 3:00 p.m. ET
Shared governance allows faculty and staff to contribute their opinions, insights, and best ideas for the benefit of the campus community. But it also demands that faculty and staff collaborate in a way that is respectful to others, appreciates diversity of thought, and builds consensus. In this session, we'll explore how you, as department chair, can help foster an environment that encourages safety for all to participate.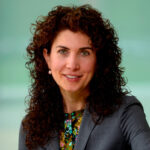 Robin Cautin
Provost, Sacred Heart University
Robin Lynn Cautin was named Provost of Sacred Heart University in October 2021. Robin served as dean of Sacred Heart University's College of Arts & Sciences from 2014-2021. Prior to her time at SHU, she served variously as department chairperson, dean of undergraduate education, associate provost, and professor of psychology at Manhattanville College in Purchase, NY.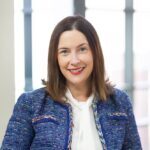 Kristen L. McCauliff, Ph.D.
Associate Provost for Faculty Affairs and Professional Development, Ball State University
Kristen is an Associate Professor in the Department of Communication Studies at Ball State University where she teaches classes and advises graduate students in the areas of rhetorical theory, criticism, feminism and media analysis. Her articles have appeared in a number of journals including Communication Studies, Women & Language, Rhetoric Society Quarterly, and Journal of Faculty Development.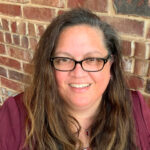 Kimberly Miloch
Vice Provost for Faculty Success, Texas Woman's University
Prior to her current role, Dr. Miloch served as Associate Dean for Academic Affairs in the College of Health Sciences at Texas Woman's University (TWU). She earned her Ph.D. in sport management and physical education from Florida State University in 2002, holds a master of science in education and sport management from Baylor University, and a bachelor of arts in mass communication and public relations from Texas State University.

Questions About the Event?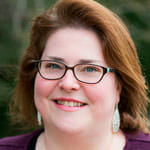 Lisa Lafflam
Senior Learning & Development Manager, Academic Impressions