Ensure that your research group runs smoothly and collaborates well. 
As institutions push for more interdisciplinary research both internally and externally, faculty must also manage more complex research teams. While teams may unite around a shared project, without unified expectations for aspects like who will be an author or how to share data, collaboration can be difficult, and the research project may not be successful. Leaders of research groups from labs to interdisciplinary teams working at multiple institutions must therefore learn how to set up shared guidelines and expectations in order to manage the project from start to finish.
This course is intended to help leaders of research groups of all sizes learn how to manage research projects with clear communication and intentionality. Our expert speaker will walk you through how to think about the guidelines that should be in place for peer review, authorship disputes, data management, creating a safe research environment, and collaborative research. You will also learn some common pitfalls in each of these areas and be able to use the accompanying workbook to plan out your collaboration and communication with your team.
The following lessons are included with this course.
Course Highlights
81 m of video instruction
16 short videos
1 workbook
Valued at $495. Free for members.
96% of Participants Are Satisfied With Our Video Courses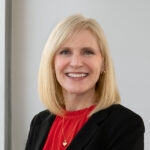 Tracy Wilson-Holden
Assistant Vice President, Research Integrity, Office of Research Administration,
Case Western Reserve University
Tracy Wilson-Holden has been with Case Western Reserve University's (CWRU) Office of Research Administration since 2005. She is the Research Integrity Officer and is also responsible for overseeing research education and training. She directs the human subjects and responsible conduct of research training programs, while also overseeing the work of the Conflict of Interests committee. Tracy is an adjunct instructor in the Department of Bioethics, teaching the graduate course "On Being a Professional Scientist." She serves as a board member for the national organization the Association of Research Integrity Officers. In addition, she was the principal investigator of a federal grant from the Office of Research Integrity and has also performed peer reviews and taught workshops for the agency. She holds a BA in Communication Science and Disorders and an MA in Audiology, both from the University of Pittsburgh. Prior to working in Research Administration, Tracy spent 11 years working as an intraoperative neurophysiologist in a private practice in Northeast Ohio and at Washington University in St. Louis.
Membership Includes All Content and Much More
Buy membership based on desired number of users  
Invite users to your membership
Engage with upcoming and on-demand online trainings 
Learn more about membership benefits, included content, and pricing.
Questions about membership?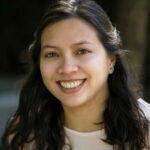 Meghan Paladino
Membership Advisor, Academic Impressions