Now is the most important time to understand your academic program costs and revenue and to make data-informed decisions.
Access to academic program data is more crucial than ever before. With information changing daily and emotions running high, academic and finance leaders must have all the actionable data available—and know how to apply it—so you can quickly make informed decisions and create more sustainable outcomes. This free and timely webcast will reveal how to unpack and understand the economics of your programs and courses to boost curricular efficiency and optimize your program portfolio.
Bob Atkins and Bill Massey will use data to reveal myths about program profitability and help you avoid all-too-common pitfalls in program analysis. Finally, they will demonstrate how to find the unique opportunities that are emerging in this turbulent time and prepare you for your rebound. 
Who Should Attend
Academic and finance leaders charged with making academic program decisions will benefit, such as: 
Deans 

 

Associate and Assistant Deans

 

Department Chairs

 

Directors

 

Provosts and Vice Provosts

 
Agenda
Bob Atkins and Bill Massey will demonstrate how to make data-informed decisions in a time when emotions prevail and show you how to use data to avoid four common mistakes:
Missing or misidentifying your true competitors— the data might surprise you.
Cutting programs and courses that are in good markets but not performing well.
Indiscriminately cutting small programs.
Looking only at the program level to make cuts. The course level is often where the money is lost and made.
Before accessing this free recording…

Please sign up first for future updates from Academic Impressions.
Instructor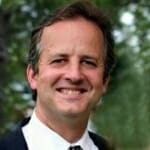 Bob Atkins
CEO and Founder, Gray Associates 
Bob led Gray's entry into the education industry and the development of Gray's proprietary industry databases and service offerings. He has worked with all of Gray's education clients, consulting Presidents, CEOs, and CMOs on business strategy, pricing, location selection, and program strategy. He is an expert in business strategy, marketing, sales and high-tech distribution channels. He has helped AT&T, Avaya, American Express, Dex Media, Qwest Communications, HP, IBM, and other clients to develop growth strategies, enter new markets, and build their sales and channel organizations. He has also led efforts that have eliminated tens of millions of dollars in cost, particularly in sales and channel management. He is a published author whose articles have appeared in the Wall Street Journal, Sales and Marketing Management, and other publications around the world. He received an MBA, with honors, from Harvard Business School and a BA, magna cum laude, from Harvard College.
Bill Massy
Consultant to Higher Education, Former CFO at Stanford 
Dr. Massy, an emeritus professor and former officer of Stanford University, has been active as a teacher/researcher, consultant, and university administrator for more than forty years. After gaining tenure in Stanford's Graduate School of Business, he served the central administration as Vice Provost for Research, Acting Provost, and Vice President for Business and Finance—during which time he developed and pioneered financial planning and management tools that have become standard in the field—and then as Professor of Higher Education working on resource allocation, cost containment, and academic quality assurance and improvement. He co-directed the Department of Education's National Center for Postsecondary Improvement from 1996 to 2002, served on Hong Kong's University Grants Committee from 1991 to 2003, and has been an Honorary Faculty Fellow at the University of Melbourne (AU) since 2010. His most recent book is Reengineering the University: How to Be Mission Centered, Market Smart, and Margin Conscious (Johns Hopkins University Press, 2016). Dr. Massy holds a Ph.D. in economics and MS in management from the Massachusetts Institute of Technology, and a BS from Yale University.