Take a deep dive into how to effectively use data to inform decision-making around your academic programs.
Overview
The way institutions manage their academic program portfolios is evolving and becoming more sophisticated. Higher ed leaders now need data on four key areas to properly evaluate their academic program mix:
Markets
Economics
Academics
Mission Fit
In this workshop, we will look at which data sources you need and how to incorporate this data into your decision-making processes. We'll present methods for managing your program economics to help you find real savings. Finally, we'll show you how to merge data with institutional knowledge to optimize academic program planning.
Who Should Attend
Presidents, Provosts, Deans, CFOs, trustees, state higher education administrators, and other institutional leaders who want to make more data-informed decisions around their academic programs will benefit from this virtual conference.
Follow Through With Success Coaching
Have you ever gone to a training only to find that you came back with great ideas but don't have the time, support, or skills needed to make the changes?
Academic Impressions has produced thousands of trainings and we have learned that utilizing a coach after attending a conference helps provide accountability and bridges the training with the on-the-ground work of getting the job done.
As a result, we are now offering success coaching on select conferences.
Purchase this training + 3 one hour follow up success coaching calls
Work with an assigned coach who has extensive experience in higher ed.
Get individualized support to help you follow through on what you've learned.
Workshop your plans, run your ideas by someone and get additional help/practice.
To get success coaching, simply purchase the Conference and add Success Coaching during registration.
The Academic Impressions Online Learning Experience
Intentionally Designed
Online Learning
Our virtual trainings go far beyond just replicating PowerPoint presentations online: these experiences are intentionally designed to give you the kind of robust and dynamic learning experience you've come to expect from Academic Impressions. These trainings provide you with an active learning environment and an online space where you can explore ideas, get inspired by what your peers are doing, and understand the range of possibilities around a certain topic. You will leave these sessions with practical solutions that you can take back to your team or task force.
What you will get:
A dynamic, interactive, and high-touch virtual learning experience designed to engage and set you up for growth
Seamless online face-time, networking, group work, and Q&A opportunities from the comfort of your own workspace
Practical takeaways and hands-on knowledge
Guidance from vetted subject matter experts
See What Our Attendees are Saying
"The virtual design of this conference coupled with the amazing work of our program manager promoted a high level of engagement and sense of community among attendees. The speakers were knowledgeable and enthusiastic to share their experiences. It was a refreshing shift from long days of traditional meetings on Zoom!"
"This is the first time I've ever attended a virtual conference, and to be honest, I had low expectations. Well, I was wrong. I am very impressed with the platform used and the quality of the content shared. Oftentimes, these conferences only talk about ideas and what could work, but at this event, actual pathways and practical next steps were shared. Academic Impressions did a great job featuring quality speakers who were willing to share what they know."
"Although the workshop was online, it felt as if the presenters were right there with us. All presenters were knowledgeable and really related the content to real work experiences. They were so willing to answer questions and offer assistance—I learned so much that I can apply."
"Many conferences leave you with learning but not always sure how to turn that into action for your organization. There were actionable tips shared throughout the two days and tools provided to help move the learning into action. I am always impressed with Academic Impressions conferences and this virtual one did not disappoint."
"At first, I was skeptical that a virtual conference was capable of being both engaging and informational - but Academic Impressions has mastered it! The 3-day online event was structured in a creative way that all participants had multiple opportunities to interact with each other and the presenters. No one's questions went unheard or unanswered. Thank you for this great experience, it has changed my view of virtual conferences and I look forward to attending more in the future."
- Desiree Ford, Digital Communications Manager, Binghamton University
"The virtual conference has been amazing. The presenters have all been great and the information they've provided is going to help us better use our social media. Even though this conference had to be virtualized due to COVID-19, the online format has been set up in a way that we can all collaborate and share ideas. I'm very eager to take what I've learned back to campus and start implementing new ideas."
- Chris Forde, Coordinator of Marketing & Public Information, Lincoln Trail College
DAY 1 | November 9, 2021
All Times Eastern
Welcome and introductions
11:00 – 11:20 a.m. ET
---
Markets
11:20 a.m. – 1:00 p.m. ET
In this section, you will learn about the best data sources, analyses, and decision-making processes for evaluating your academic program portfolio. The presenters will share innovations and insights that come from over a decade of work helping trade schools, colleges, and universities decide which programs to start, stop, sustain, or grow. You will learn how to:
Determine a framework for evaluating your programs' markets
Learn how to get data from Google, inquiry volumes, IPEDS, and other sources
Identify employment data sources, uses, and limitations
Explain the importance of competition
---
Break
1:00 – 1:30 p.m. ET
---
Program Economics
1:30 – 3:30 p.m. ET (includes break)
This session will teach you how to use instructional economics data to evaluate decisions about academic program portfolios and program-specific investments. You will learn what metrics to use to help gauge course and department efficiency and how to align programmatic decisions with the goals and mission of the institution. You will also learn how to:
Use data to analyze the economics of your academic programs
Explore the ways in which revenues, costs, margins, and mission contributions change as you grow, shrink, or sunset programs
Understand the interactions of revenues, costs, margins, and mission among programs
Use program portfolio analysis to support both routine and episodic academic decisions
---
DAY 2 | November 10, 2021
All Times Eastern
Group check-in
11:00 – 11:15 a.m. ET
As a means of cementing your learning, we'll begin our second day by sharing and aggregating key takeaways from the previous day.
---
Curricular Efficiency
11:15 a.m. – 1:00 p.m. ET (includes break)
Academic leaders routinely make decisions about course offerings, course scheduling, staffing, releases, and other topics that drive curricular efficiency. Curricular efficiency analysis uses detailed operating and financial data to understand the effects of these decisions on instructional cost. In this section of the program, you will learn how to use instructional economics data to support four kinds of decisions:
Recurring decisions that drive the mix of class sizes
Course scheduling
Assessing hiring needs
Budgeting
---
Break
1:00 – 1:30 p.m. ET
---
Management and Growth
1:30 – 3:30 p.m. ET
Access to data has given institutions the information they need to build and manage sustainable academic program portfolios. In this session, you will discover how to merge data with institutional knowledge and experience to optimize decision-making around academic programs, while also scanning new or re-emerging opportunities for growth. You will come away better equipped to:
Understand how to manage a robust and efficient program portfolio
Determine when and how to step through the data to identity new program opportunities
Create and sustain a strategic outlook
Articulate how mission, academic standards, markets, and margins all integrate together.
---
Break
3:30 – 3:45 p.m. ET
---
Roundtable Discussion with all Panelists
3:45 – 4:45 p.m. ET
In our closing discussion, you will reflect on key takeaways and have the opportunity to pose any remaining questions you might have to the panelists and the audience at large. We will also discuss the results of the polls we posted throughout the four sessions.
Steve Probst
Senior Partner, Gray Associates
Steve works with colleges and universities to assess current and identify new academic programs, evaluate potential new geographic markets and campus locations, improve curricular efficiency, and address other strategic, enrollment, and financial challenges.
Gerald L. Silberman
Vice President Finance and Strategy, Elizabethtown College
As vice president, Gerald is responsible for managing and leading Etown's financial and planning operations. He oversees the university's finance, human resources, public safety, and risk management.
Mary Pahissa Upchurch
Senior Partner, Gray Associates
Mary leads Gray's relationships with several of the firm's largest education clients. Her work includes strategy development, program portfolio evaluation, new program selection, customer segment analysis, market and program analyses, brand value and offer optimization, and location selection.

Questions About the Event?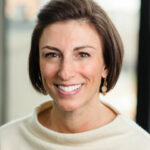 Christine Murphy
Learning & Development Manager,
Academic Impressions