Use market and financial data to gain confidence and clarity in your academic program decisions.
Why This Program
With increasing costs, competition, and enrollment pressures, it is more critical than ever for higher education institutions to stay on the cutting edge of the academic curriculum. The continually diminishing room for error calls for a timely rethinking of current programs and a drive to identify new opportunities that could generate substantial revenue and secure the institution's future.
Market and financial data are a starting point for developing a holistic framework for academic program viability.
Join us in New Orleans for an intimate, workshop-style experience to come together with your peers and learn how to support your academic program decisions with solid market and financial data.
Program Objectives
Through a customizable two-track agenda and interactive sessions, you will learn how to conduct and integrate the most relevant market demand and financial analysis methods for your institution's academic program planning and evaluation. With the help of our panel of experts, hands-on labs, and small-group consulting sessions you will have the tools to answer key questions such as:
How do we know a program is financially healthy and sustainable?
Are we offering the right mix of programs?
How do we know what data will be the most useful and accurate to answer these questions?
What is required to do this level of analysis?
How do we tell a truthful and compelling story with data?
You will leave this program with increased confidence to make solid, evidenced-based decisions regarding the development or re-thinking of your programs.  
Highlights
Bring your team and customize your schedules
Hands-on lab Experiences with Data informed Decision Making
Tools and Resources including:
Customized Market Demand Analysis: Project Guidebook
Financial Contribution Toolkit: Excel Workbook
Pre-Conference Workshop: Academic Program Innovation
Learn to strategically reshape your institution's academic portfolio by exploring additional revenue generating opportunities.
Post-Conference Workshop: Building your Cost Model
Bring you own data and start building a model with support from our experts.
Who Should Attend
The design of this program will allow institutional teams to get on the same page and work together to divide and conquer two separate, concurrent learning tracks, blended with shared plenary sessions. Academic leaders and analysts who support academic affairs with data will benefit from this event. An ideal institutional team would include a mix of Chief Academic Officers, Deans, Chairs, Academic Operations, Business Office representatives, and Institutional Researchers.  
CPE Credits Available
23.0 for conference + workshops
15.5 for main conference
7.5 for workshops
Program Field of Study: Specialized Knowledge
Delivery Method: Group-Live
Prerequisites: None
Program Level: Basic
Bring your team to take full advantage of the program!
1-2 registrations: full price
3-4 registrations: 15% off each conference registration
5-7 registrations: 20% off each conference registration
8 + registrations: 25% off each conference registration

Agenda
During this program, you'll have the chance to attend a combination of plenary and concurrent sessions across three focus areas. We strongly encourage team attendance: divide your team into two groups to maximize the value of the concurrent tracks, then come back together for the plenary sessions to share out your learnings and get stakeholders on the same page.
Pre-Conference Workshop: Academic Program Innovation
In this highly interactive half-day workshop, you will learn how to strategically reshape your institution's academic portfolio by exploring additional revenue generating opportunities. Adapting the Business Model Canvas tool for the context of higher ed, you will engage in a dynamic planning exercise that you can replicate on your campus, bringing many voices and problem-solving teams to the table.
Plenary Sessions
Focus Area 1: Integrating Data for Informed and Transparent Decision Making
We've put together these sessions for you to experience with your entire team so that you can come together and understand how to better consolidate data in your program evaluation process.
Here is a selection of highlight plenary sessions.
An Integrated Approach to Using Data for Strategic Academic Resource Management

Working Session: How Are You Currently Using Data and Balancing Criteria for Decision Making?

Integrating Cost and Market Demand Data Into Decision Making: Case Studies

Decision-Making Strategy Labs — With the help of a real-life data set you will start uncovering which programs might need your attention and how you can tell a truthful and compelling story with your data.

Panel Discussion: Data as Tools for Communication and Collaboration  
Concurrent Tracks
Choose One or Mix and Match
Our concurrent tracks will focus on two of the most crucial aspects of academic program viability. We recommend that you divide your team based on areas interest and share learnings during discussion times scheduled throughout the program. Upon registration, you will be provided with a session request form to design your own schedule.
Focus Area 2: Market Demand Research and Analysis
Whether you are exploring market potential for new revenue generating opportunities or making the case for a specific program, this focus area will help you determine what programs to offer based on supply and demand factors. These sessions will provide practical primary and secondary research strategies for student and employer demand in the academic program marketplace.
Focus Area 3: Financial Contribution and Sustainability of Academic Programs
Depending on your interest and skill level, this focus area will provide you with a range of basic and advanced tools to understand the financial contribution of a specific the program, as well as contribution to other majors across the university. You will also learn ways to overcome common challenges regarding program cost and revenue analyses and what data you should start with to serve your immediate needs.
Post-Conference Workshop: Building Your Cost Model
To join this hands-on lab, you'll be asked to bring your institutional data so that you can build your own cost model using our adaptable Excel template during the workshop. Our expert speaker team will be at your disposal to help answer unique, institution-specific questions.  

Speakers
David Allen
Associate Director of Budget and Resource Analysis, Virginia Commonwealth University
David has been working in higher ed for over 10 years with a focus on financial management at various levels. In conjunction with the Universities Budget Director, he is responsible for the development and monitoring of the University's budget of over $1.1 billion. He leads a team in the development and implementation of a multi-year financial planning tool for senior leadership and the budget plans for the university's strategic initiatives.
Bob Atkins
CEO, Gray Associates
Bob has worked with all of Gray's education clients, consulting Presidents, CEOs, and CMOs on business strategy, pricing, location selection, and program strategy. He has also led efforts that have eliminated tens of millions of dollars in cost and is a published author whose articles have appeared in the Wall Street Journal, Sales and Marketing Management, and other publications around the world.
Robert Brodnick
Founder, Sierra Learning Solutions
Rob has served three universities over the past 25 years and his work has focused on building institutional capacity and effectiveness through strategy, planning, and innovation. He has direct experience with academic planning, institutional effectiveness, assessment and program review, institutional accreditation, enrollment management to include retention, admissions, financial aid and registrar functions, and sustainability.
DeWayne Frazier
Vice President for Academic Affairs and Dean of the College, Iowa Wesleyan University
Dr. Frazier's portfolio includes the Adult and Graduate Programs, library services, academic support, international education, Registrar Office, Office of Student Development, career services, community service office, campus ministries, and the university academic divisions (Business, Education, Humanities, Nursing, and Sciences). Dr. Frazier serves on the President's Cabinet and is also a full professor in the Division of Business.
Bill Massy
Consultant to Higher Education, Former CFO at Stanford
Dr. Massy has been active as a teacher/researcher, consultant, and university administrator for more than forty years. After gaining tenure in Stanford's Graduate School of Business, he served the central administration as Vice Provost for Research, Acting Provost, and Vice President for Business and Finance—during which time he developed and pioneered financial planning and management tools that have become standard in the field—and then as Professor of Higher Education working on resource allocation, cost containment, and academic quality assurance and improvement.
Adam J. Raab
Senior Financial Analyst, Embry-Riddle Aeronautical University
In his current role, Adam provides data-driven decision support to institutional senior leadership in the areas of academic program costing, competitive and peer analysis, and institutional rankings. He oversees the economic performance model for the institution, and provides valuable insights into the economic and financial health of the institution.
Lee Vardaman
Associate Provost for Academic Support, Troy University
Dr. Vardaman serves as Associate Provost for Academic Support at Troy University where he manages faculty personnel issues, budgeting, faculty contracts and certifications, legal issues, IT initiatives, the tenure and promotion process, and post-grant award activity for the Academic Division.
Jim Hundreiser
Associate Managing Principal, AGB
Dr. Jim Hundrieser is the associate managing principal of AGB Institutional Strategies. His consulting practice includes supporting institutions with strategic decision making around their academic portfolio through cost/benefit analysis. Over his 30-year career in higher education, Jim has served in a variety of roles from an institutional vice president, to consultant, to faculty member, and to residence hall director.
Mary Upchurch
Senior Partner, Gray Associates
Mary leads Gray's relationships with several of the firm's largest education clients. Her work includes strategy development, program portfolio evaluation, new program selection, customer segment analysis, market and program analyses, brand value and offer optimization, and location selection.
Questions About the Event?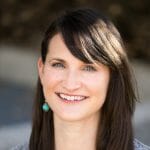 Kate Poisson
Program Manager, Academic Impressions