Make more strategic decisions about your academic program mix using data on instructional economics.
In today's competitive and resource-constrained environment, it is critical for higher ed leaders to understand the impact of their offerings—at both the program and the course levels—from an economic standpoint. In the absence of regular data collection and analysis on revenue, costs, and margins, leaders cannot manage their academic program mix effectively and make strategic decisions around it.
Join us for a webcast that will teach you how to use data on instructional economics to evaluate and rebalance your academic program portfolios. During this webcast, you will:
Learn how to gather, integrate, display, and use program and course-level data on revenue, costs, and margins.
Discover ways to incorporate benchmarking and predictive analytics to manage and grow your academic program portfolio.
Be introduced to nextgen analytics that enable institutions to forecast budgeting outcomes and the consequences of major external events.
Who Should Attend
Presidents, Provosts, Deans, CFOs, trustees, state higher education administrators, and other institutional leaders who want to make more data-informed decisions around their academic programs will benefit from this webcast.
Register for this Free Webcast

To sign up for this session, please submit your details and sign up for future updates from Academic Impressions.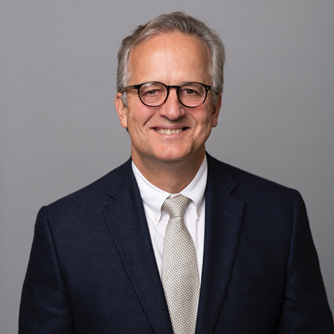 Bob Atkins
CEO and Founder, Gray Associates
Bob leads Gray and the development of Gray's education industry software and services. He works with Gray's education clients, consulting with Presidents, CAOs, CFOs, and CMOs on program assessment, institutional strategy, pricing, and location selection.
Since founding Gray Associates, Bob has worked with institutions across all sectors of higher education, including the University of Cincinnati, Northcentral University, Baker College, Bay Path University, Massachusetts Bay Community College, the University of Maryland, and Universal Technical Institute, to develop institutional and programmatic growth strategies, identify new markets, and model program and course economics. He led the design of the Program Evaluation System, the Program Economics Platform, and our Program Strategy Workshops.
Prior to founding Gray Associates, Bob worked with corporate clients such as AT&T, American Express, HP, and IBM to develop growth strategies, enter new markets, and build their channel organizations. Bob is a published author, whose articles have appeared in The Wall Street Journal, Sales and Marketing Management, and other publications around the world. He received an MBA with honors from Harvard Business School and a BA, magna cum laude, from Harvard College.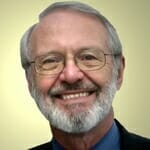 Bill Massy
Professor Emeritus and former Vice President for Business & Finance, Stanford University
Bill leads off with a pragmatic approach to shrink academic costs–without cutting academic programs. He will summarize ideas from his new book, Resource Management for Colleges and Universities, and lessons learned during 40 years of wrestling with academic budgets as a Professor, Dean, and Vice President of Finance at Stanford University.
Bill, an emeritus professor and former officer of Stanford University, has been active as a teacher/researcher, consultant, and university administrator for more than forty years. After gaining tenure in Stanford's Graduate School of Business, he served the central administration as Vice Provost for Research, Acting Provost, and Vice President for Business and Finance—during which time he developed and pioneered financial planning and management tools that have become standard in the field—and then as Professor of Higher Education working on resource allocation, cost containment, and academic quality assurance and improvement. He co-directed the Department of Education's National Center for Postsecondary Improvement from 1996 to 2002, served on Hong Kong's University Grants Committee from 1991 to 2003, and has been an Honorary Faculty Fellow at the University of Melbourne (AU) since 2010. His most recent book is Reengineering the University: How to Be Mission Centered, Market Smart, and Margin Conscious (Johns Hopkins University Press, 2016). Dr. Massy holds a Ph.D. in economics and MS in management from the Massachusetts Institute of Technology, and a BS from Yale University.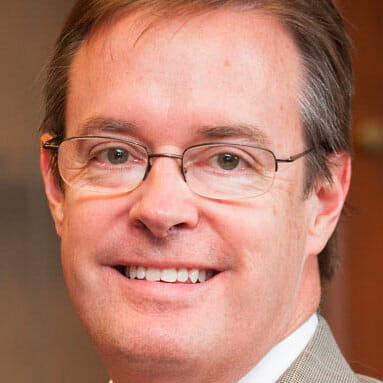 Brien Smith
Provost and VP for Academic Affairs, Youngstown State University
Brien attained his PhD in industrial/organizational psychology in 1989 from Auburn University. He has nearly 30 years of administrative experience in higher education and has actively participated in university governance. Brien previously worked at Indiana State University as dean of the Scott College of Business, and at Ball State University where he served a number of roles including associate dean, chair for the Department of Marketing and Management, and director of business graduate programs.

Questions About the Event?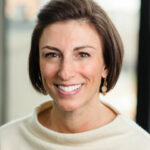 Christine Murphy
Learning & Development Manager,
Academic Impressions