Watch a webcast recording where our experts connect with the broader higher education community to share ideas and answer questions as campuses continue to navigate the COVID-19 crisis.
The financial impact to higher education due to the current crisis has been significant, with many colleges and universities announcing cost-cutting measures in recent weeks. It is imperative that institutions pivot and adjust in order to remain financially viable, but with so much uncertainty surrounding fall semester and the course of the pandemic, the way forward is unclear. What creative strategies are other university leaders employing? How are other institutions managing through?   
Watch the recording of this lively conversation with Audra Kahr, Chief Financial Officer at Cedar Crest College. You will hear from our expert and your fellow attendees as they describe their current practices and approaches to four key areas that are critical to institutional financial viability moving forward:   
P

ersonnel

-related decisions




How are 

other

s proceeding with l

ayoffs, furloughs, pay cuts, and hiring freezes

?

 

 

Academic program planning




What conversations are occurring around

 

academic program mix and formats at present moment? 

 

P

ricing models


What pricing models are institutions exploring in tandem with 

different educational delivery options for 

f

all semester?

 

G

overnment

al

 support




How are others collaborating and engaging in advocacy work to maximize

 state and federal support?

 

 
Who Should Attend
This discussion is best suited for presidents, provosts, chief financial officers, chief enrollment officers, and others who are closely involved in conversations and decision-making around institutional budget and finances.
If you are looking for a space to gain ideas and best practices in the midst of the current coronavirus crisis, we encourage you to check out our other webcasts in our Navigating the New Normal series.
A Discussion-Based Format 
As we settle into a new norm in the middle of the COVID-19 pandemic, we can't provide you with hard-and-fast answers. But we can make space for open discussion and idea sharing based on both our speaker's expertise and the experiences of the rest of the audience.   
After watching this recorded webcast, you will have a clearer understanding of how your peers are responding and ideas for how you can continue to make decisions and move your campus forward.
Before accessing this free webcast…

Please sign up first for future updates from Academic Impressions.
Instructor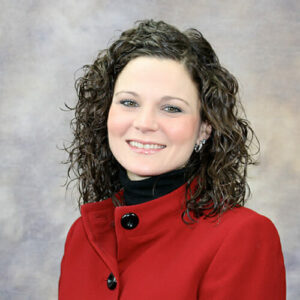 Audra Hoffman Kahr
Chief Financial Officer, Cedar Crest College 
In her current role, Ms. Kahr has been a key figure in shaping the future direction of the college, both programmatically and financially. In addition to overseeing the college's finances, Ms. Kahr was heavily involved in the creation of Cedar Crest's strategic plan and has helped lead the campus master plan initiative. She enhanced the grant process to generate more revenue and continues to search for creative ways to fund programs such as study abroad, additional majors, and new graduate programs.
Ms. Kahr is responsible for the administrative functions at the college, including facilities, human resources, finance, student financial services, aquatic center, general services, telecommunications and transportation, and campus police. In recognition of her work, Ms. Kahr received the Lehigh Valley Business' 2014 CFO of the Year award in the category of large non-profits (25 or more employees) and was a Lehigh Valley Business Forty Under 40 honoree in 2013.
Ms. Kahr joined Cedar Crest College in 2005. Prior to her current position, she served as manager of financial and operational analysis and controller at Cedar Crest. Before joining the college, she served as senior auditor at Deloitte & Touche, LLP, and as senior financial analyst at Tyco International. Ms. Kahr is a certified public accountant (CPA), a member of the Pennsylvania Institute of Certified Public Accountants (PICPA), and a member of the American Institute of Certified Public Accountants (AICPA). She earned bachelor's degrees in management and accounting from DeSales University.