If you are in an academic leadership position, you've encountered challenging faculty who exhibit unprofessional, unproductive, and even destructive behavior. When faculty decline in productivity, stop attending meetings, or criticize their junior colleagues, how can you deal with these inevitable and uncomfortable situations?
In this two-part webcast series, our expert instructor will guide you through a four-stage process for dealing with difficult faculty personalities.
You will learn to:
Identify and address problematic behaviors early
Use appropriate strategies for different behavior types
Learn how and when to escalate your intervention
Create written agreements that establish conduct expectations and consequences
Minimize the impact of problematic behavior in your department
Who Should Attend
This online training is appropriate for academic program directors, department chairs, deans, provosts, and other higher ed administrators.
If you're interested in examples around how to manage other difficult colleagues, check out our Managing Difficult Colleagues webcast.
Agenda
Session 1: Stages 1-2 for Difficult Faculty: Engagement and Management
January 28, 2020 at 1:00-1:45pm Eastern
Stage 1: ENGAGE

Identification of the problem
Clear expectation-setting
Active listening
Articulation of performance changes

Stage 2: MANAGE

Reestablishment of performance expectations
Articulation of consequences
Session 2: Stages 3-4 for Difficult Faculty: Enforcement and Marginalization
February 4, 2020 at 1:00-1:45pm Eastern
Stage 3: ENFORCE - Implementation of consequences for failure to enact behavioral change
Stage 4: MARGINALIZE - Protecting the department from toxic behavior
Instructor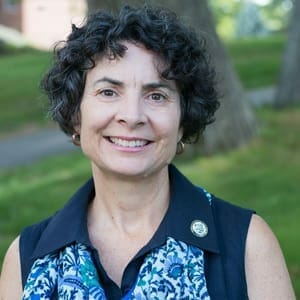 Jeanne Hey
Dean Emeritus, University of New England
Jeanne is an experienced provider of professional development programs, specializing in leadership training for department chairs, program directors, and deans. She served as dean of the University of New England's College of Arts and Sciences for eight years, overseeing 13 academic departments and 35 major programs at a time of upheaval and risk in higher ed. Hey served for 19 years in a joint appointment in Political Science and International Studies at Miami University, in Oxford, Ohio. She spent her last nine years at Miami as Director of International Studies and one year as Interim Dean and Executive Director of Miami's campus in Middletown. Read Jeanne's full bio here.
Questions About the Event? Email this event's Program Manager, Christine Murphy.