Build, modify, and improve your faculty orientation program.
An effective faculty orientation program is the first and most important step in laying the foundation for increased faculty satisfaction, success, and retention. A successful program can help your institution avoid the high cost of turnover by:
Integrating faculty into the campus community — connecting them with other faculty, students, and staff

Conveying clear and realistic expectations for their new roles

Connecting them to and aligning their roles with larger institutional values
Join us for this online training, facilitated by Gary Meyer of Marquette University, and explore Marquette's unique and comprehensive approach to faculty orientation. Their model extends a typical one- or two-day orientation into a week or more. It allows their new faculty to connect to a supportive network of other faculty, to explore and learn about Marquette's faculty resources, and to integrate into the broader community of Milwaukee.
You will leave this webcast with tools and techniques you can tailor and adapt to improve your own faculty orientation program.
Who Should Attend
If you're looking for ideas and inspiration to leverage the impact of your faculty orientation, you will benefit from this webcast. This can include human resources staff, deans, department chairs, academic program directors, faculty affairs staff, and provosts.
Agenda
Benefits of a comprehensive faculty orientation program

Marquette model

Incorporating institutional values

Connecting to the community

Next Steps: The first year experience
Instructor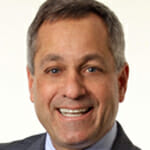 Gary Meyer, Senior Vice Provost Faculty Affairs, Marquette University
Dr. Gary Meyer is communication professor and senior vice provost for faculty affairs at Marquette University. In this role, he helps prepare faculty for a meaningful and successful career at Marquette University across the many roles they will take on as teachers, scholars, and university leaders. Among his responsibilities, Dr. Meyer oversees new faculty orientation as well as the broader first-year faculty experience, faculty mentoring, faculty leadership development, and the promotion and tenure system on campus. Dr. Meyer works closely with the Center for Teaching and Learning, which serves as a catalyst for promoting a culture of pedagogical excellence on campus. In addition to his responsibilities for faculty affairs, Dr. Meyer serves as Marquette's accreditation liaison officer to the Higher Learning Commission. Dr. Meyer previously served Marquette as vice provost for academic affairs for five years, and prior to that was associate dean in the Diederich College of Communication and director of the corporate communication major.
Questions about this webcast? Email us.
Product Information
For the live webcast, login instructions for the webcast will be sent twice via email – in the registration confirmation email, and again the day before the webcast. Please safelist webcasts@academicimpressions.com to ensure you receive these communications.
For webcast recordings, your recording is sent via email upon receipt of payment and within 10 business days following the live webcast. You will also be able to access your recording through your My Account section.